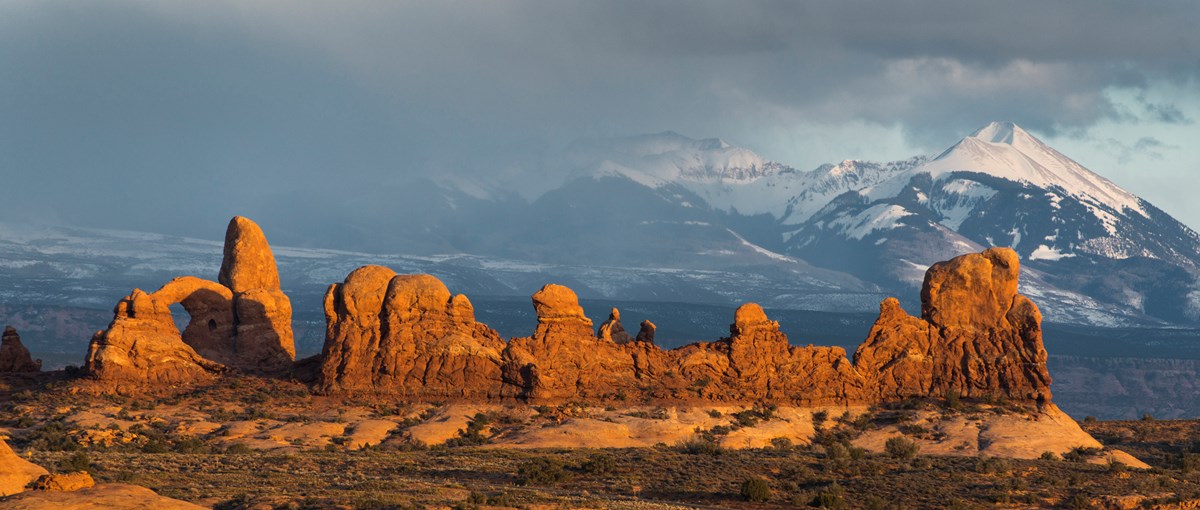 Thrilling Beauty
The Windows Section is considered by some to be the beating heart of Arches National Park. The area contains a large concentration of arches and is one of the most scenic locations in the park. North Window, Turret Arch, and Double Arch are just a few of the awe-inspiring expanses you'll find in just over two square miles. Other named features in this area include Garden of Eden, Elephant Butte, and Parade of Elephants.
In the words of Frank Bethwick, leader of a 1933-34 scientific expedition, "These arches are of thrilling beauty. Caused by the cutting action of wind-blown sand (not stream erosion), one marvels at the intricacies of nature." This section of the park offers both beauty and variety –hiking, sightseeing, stargazing, photography, and enjoyment for the whole family.
The Windows Section is located 9 miles (14.5 km) north on the park road and 2.5 miles (4 km) east on the Windows road. The drive-time from the Arches Visitor Center is approximately 25 minutes. Visiting this area is ideal for people limited on time and those not looking for a strenuous hike.
A gentle climb up a gravel trail leads to the massive North Window, South Window, and Turret Arch (0.7 mi/1.1 km roundtrip). Return to the parking lot via the same trail, or take the slightly longer primitive trail around the Windows by starting at South Window viewpoint (1 mi/1.6 km roundtrip). The first 100 yards may be accessible to wheelchairs with assistance.