Wetlands, Marshes and Swamps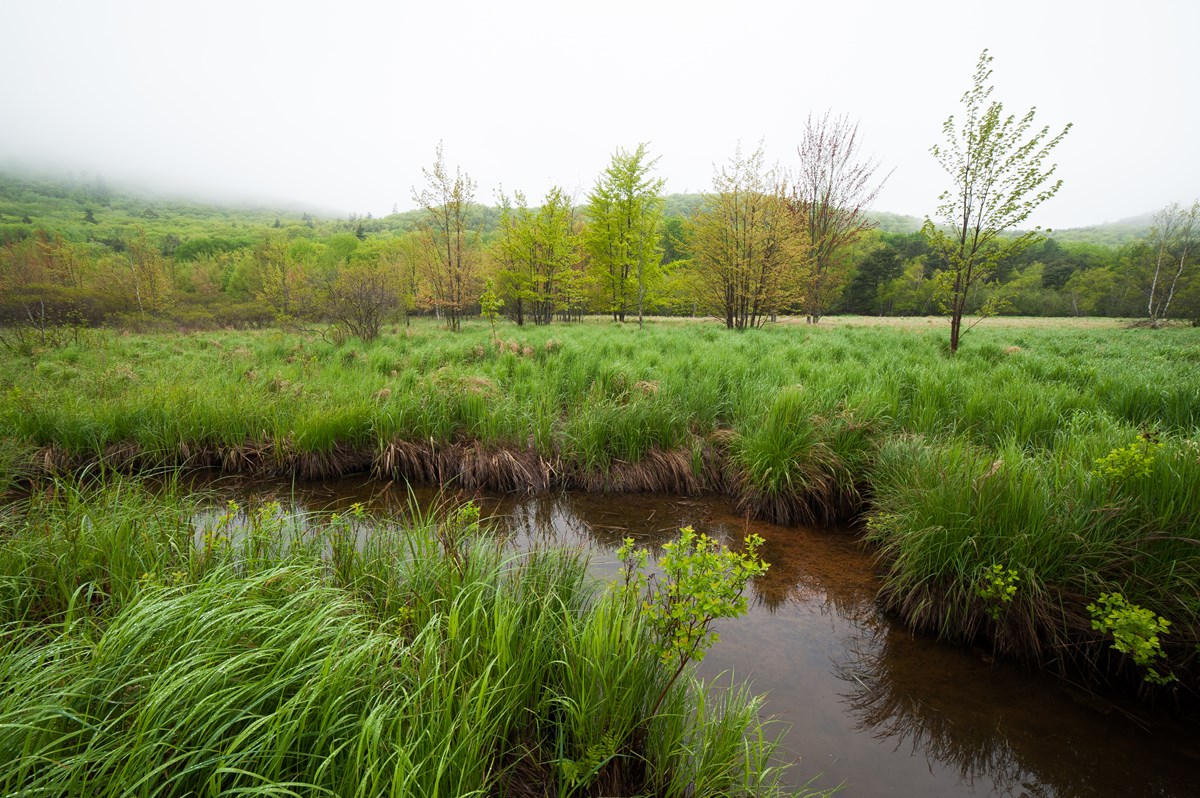 Over 20 percent of Acadia is classified as wetland. All classes of wetlands (swamps, marshes, and bogs) are found within the park. They form the transition between terrestrial and aquatic environments, and contribute significantly to the health, productivity, and uniqueness of the region.

Wetlands are especially important because they maintain biodiversity by providing a habitat for a wide range of species. Native wildlife frequent wetlands alongside species that are nesting, overwintering or migrating, such as birds along the Atlantic flyway. More than half of Maine's state-listed rare plants are found in wetland habitats, and at least one rare plant is found in each Acadia wetland type.
Last updated: September 16, 2020