Great Meadow Wetland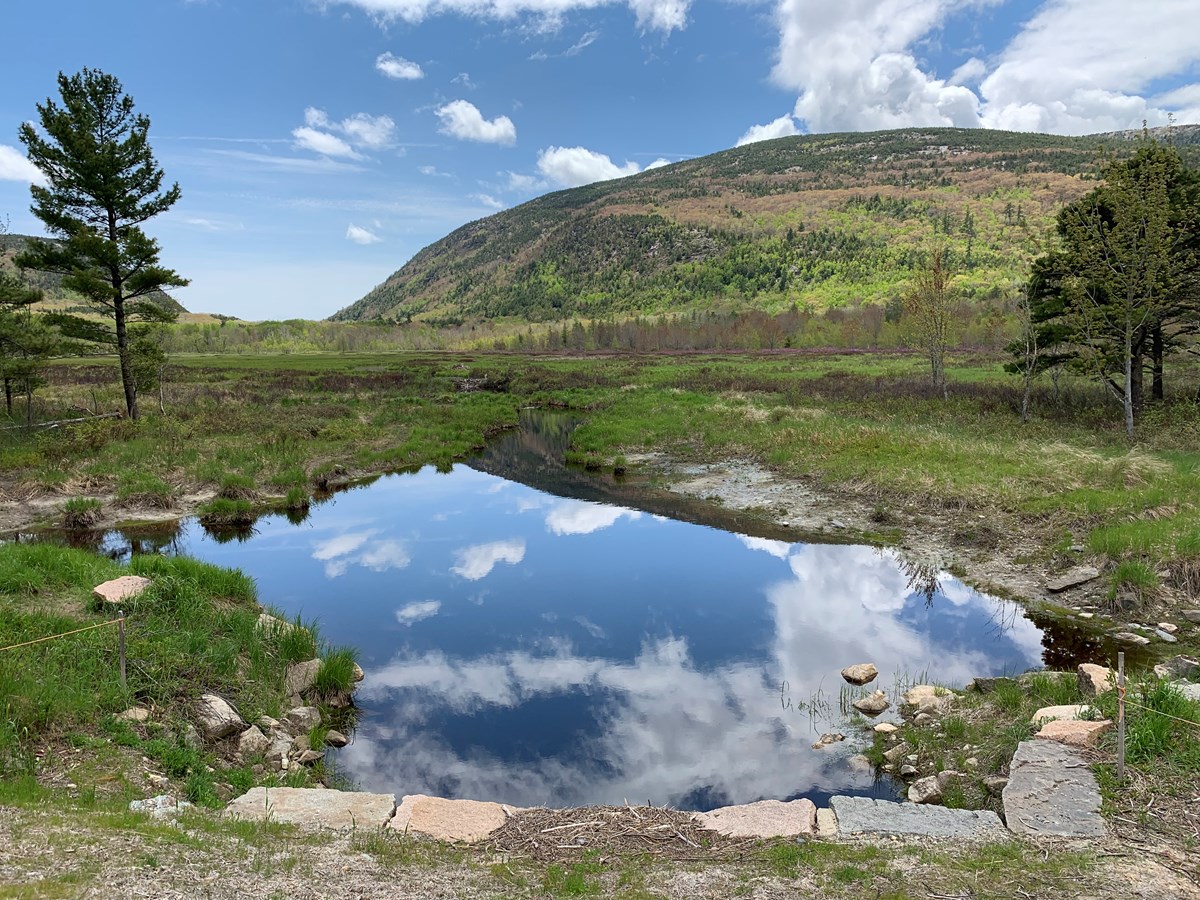 Great Meadow Wetland
Located adjacent to the Park Loop Road and the Sieur de Monts Spring area, the Great Meadow Wetland is part of a larger network of wetlands, streams, and ponds in the Cromwell Brook watershed, including the Tarn. Nestled at the base of Dorr Mountain, Park founder, George B. Dorr, focused much of his attention on this area and greatly modified it, adding greenhouses, trails and roads. This, coupled with prior modifications, greatly altered the flow of water through the wetland, impairing its ability to act as a wetland and allowing non-native species to thrive instead of freshwater plants.

Together with its partners-in-science, Acadia is working to restore natural water flow into the wetlands and remove invasive plants. The Friends of Acadia and Schoodic Institute are working together with the park to lead the way in research-based management decisions in the face of climate change. This work is also taking place at the summit of Cadillac Mountain and at Bass Harbor Marsh.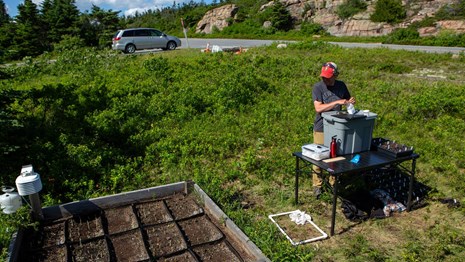 Science at the Summit
Learn about the ways climate change is challenging researchers to rethink how they manage Acadia's fragile mountain summits.
Bass Harbor Marsh
Learn more about beautiful Bass Harbor Marsh and efforts by researchers and volunteers to stem the tide of invasive species.
More About Great Meadow Wetland
Last updated: March 1, 2022