Park Loop Road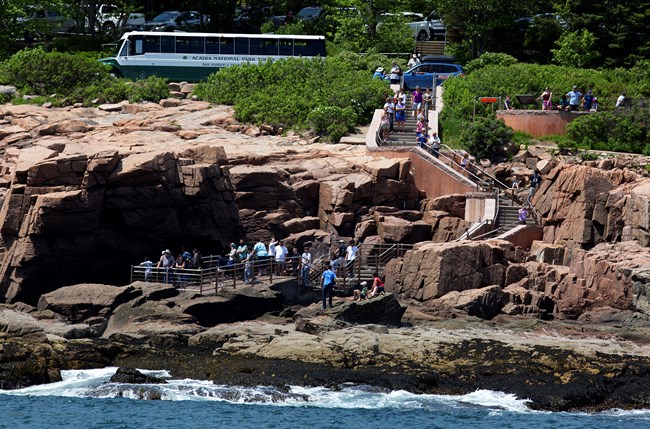 The Scenic Route
The Park Loop Road is one of three types of major road systems on the island. Constructed between 1921 and 1958, it allows motor vehicles access to the park separate from local roads and non-motorized carriage roads.

This 27-mile (43 km) road is the go-to scenic drive around the east side of Mount Desert Island, connecting Acadia's lakes, mountains, and shoreline. It provides access to popular areas such as Sieur de Monts, Sand Beach, Otter Point, Jordan Pond, and Cadillac Mountain.

For the full "tour" experience, start at Hulls Cove Visitor Center. The road heads south along Paradise Hill Road before beginning the "loop" section. Follow signs for the one-way section to Sand Beach.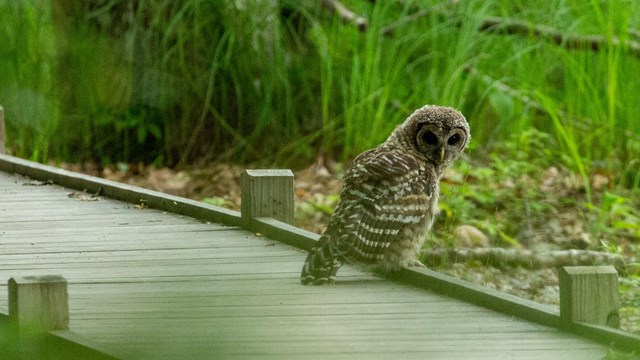 Sieur de Monts
Explore the "Heart of Acadia" including the Nature Center, Wild Gardens of Acadia, and Abbe Museum.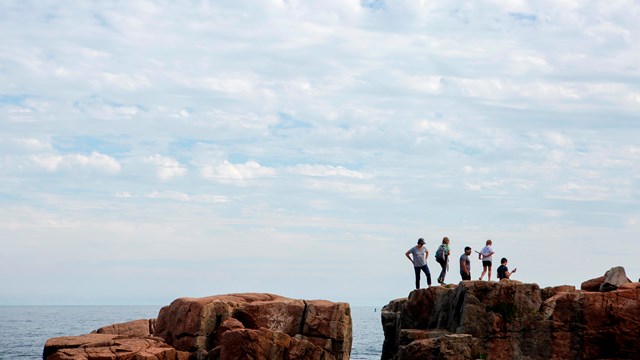 Sand Beach to Otter Point
Explore Sand Beach, Thunder Hole, and Otter Cliffs on the rugged coastline of Acadia.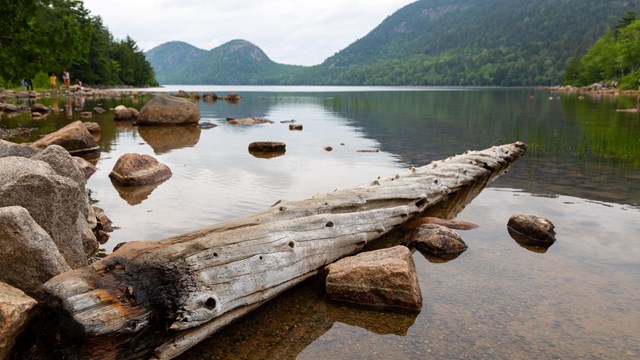 Jordan Pond
Learn the cultural legacy behind Jordan Pond House and Rockefeller's carriage roads.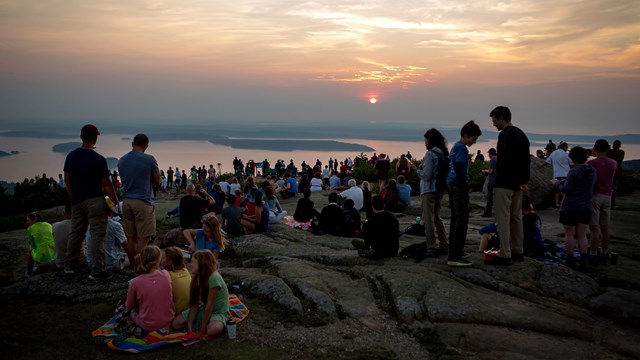 Cadillac Mountain
Drive or hike up to enjoy very popular panoramic views from the tallest mountain on the eastern seaboard.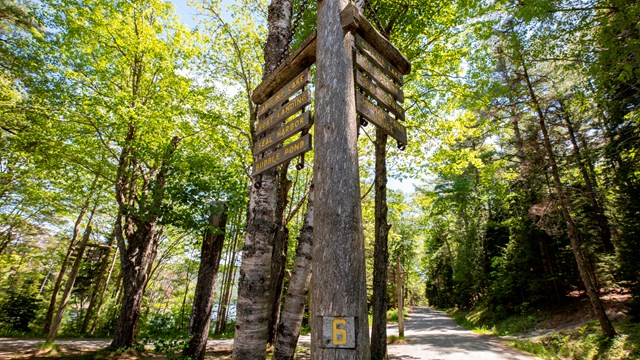 Carriage Roads
Bike, walk, or take your own horse along the 45 miles of carriage roads in Acadia.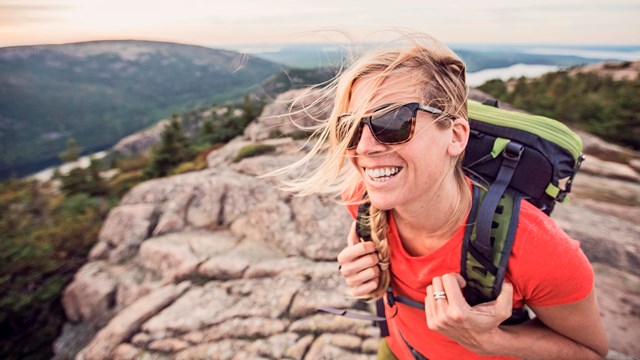 Hiking in Acadia
Many choices and challenges await you on hiking trails across Acadia.
For Kids
Learn about all the ways that young people and their families can experience Acadia in their unique and special way.
What Else to Know

All vehicles must display a park entrance pass anytime the park is being visited, including the Park Loop Road. Please display your pass so it is clearly visible through the front windshield.

During spring, summer, and fall months:
The Park Loop Road can be very crowded. Have a back up plan if the area you wish to visit is full, or come back at a later time.

Ride the fare-free Island Explorer if possible (typically mid-June to mid-Oct).
During winter months:
Check alerts for road closures during the winter months. Only one section (Sand Beach Entrance Station to Otter Cliff Road) usually remains open to vehicles.

Other portions are open to pedestrians, winter sports, and bicycles. Do not block gates when parking to access the road for recreational activities.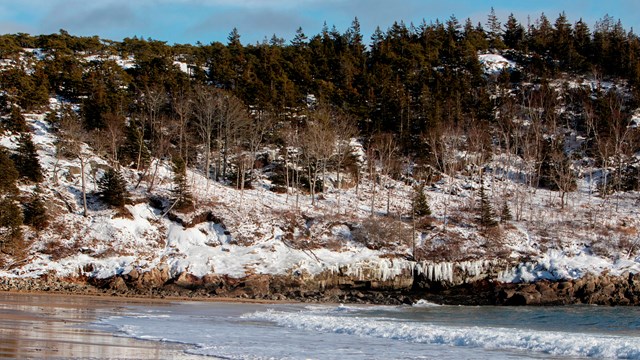 Winter Activities in Acadia
Learn about short scenic drives and winter recreation opportunities to experience the off season at Acadia.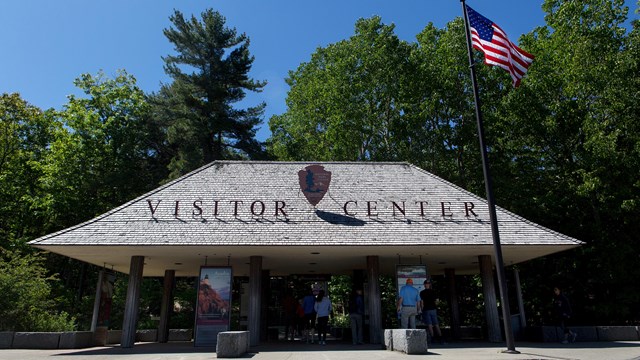 Accessibility Options
Acadia strives to make facilities as accessible as possible. Find information for accessibility in specific areas across the park.
Last updated: September 27, 2022