Birds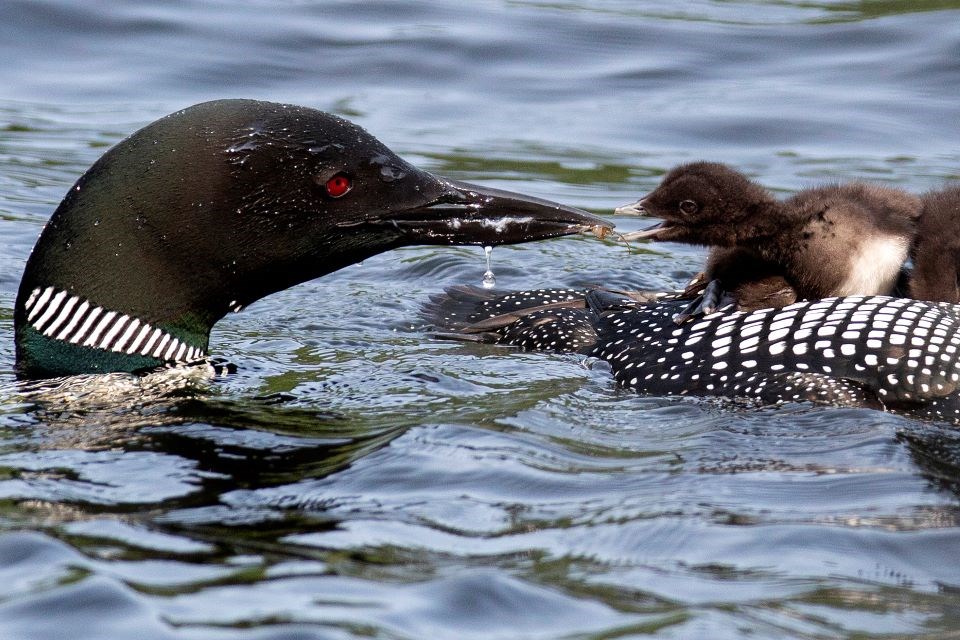 With a record of 338 bird species encountered, Acadia National Park is considered one of the premier bird-watching areas in the country. Because of the wide variety of habitats and its location along the eastern seaboard, Acadia is a favorite breeding ground and stop-over site for an incredible diversity of birds, from owls to shorebirds and from raptors to warblers.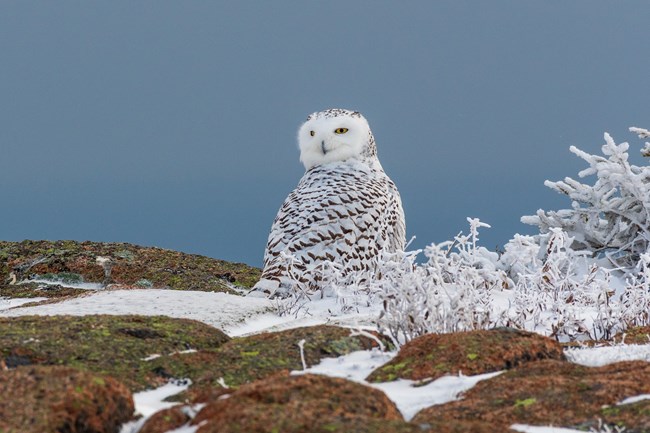 Birding Across All Seasons
Acadia's birding opportunities vary throughout the seasons. Take a walk through the woods in the spring and hear warblers and other passerines singing in search of mates, or walk out the Ship Harbor Trail in summer to see guillemots, sandpipers, eiders, and other shorebirds riding the ocean waves. Paddle on Jordan Pond and Eagle Lake in the warmer months to see loons, eagles, and mergansers. While you typically can't hike the Precipice Trail in the summer, you can visit the parking lot and participate in Peregrine Watch; a program where visitors can use scopes to check out the peregrines and their young nesting high on the cliff. Visit Cadillac North Ridge Trail in the fall to watch for and help record migrating hawks as they head south for the winter. If you're brave enough, come back in the winter to cross-country ski up the Cadillac Summit Road. You might even catch a glimpse of a snowy owl scanning the landscape for its next meal. Whatever the season, birding is a joy in Acadia National Park.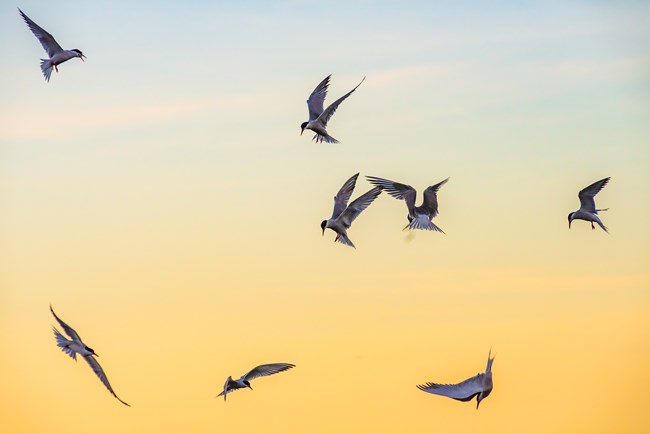 What kinds of birds does Acadia have?
Acadia's bird diversity spans a host of different taxonomic groups. Here are some of our most common groups.
Songbirds and Woodpeckers | Small forest birds like warblers, vireos, chickadees, and thrushes
Shorebirds | Sandpipers, plovers, gulls, terns, guillemots, cormorants, eiders, herons, and more
Waterfowl | Loons and freshwater duck species like mallards and mergansers
Last updated: August 23, 2022