Sieur de Monts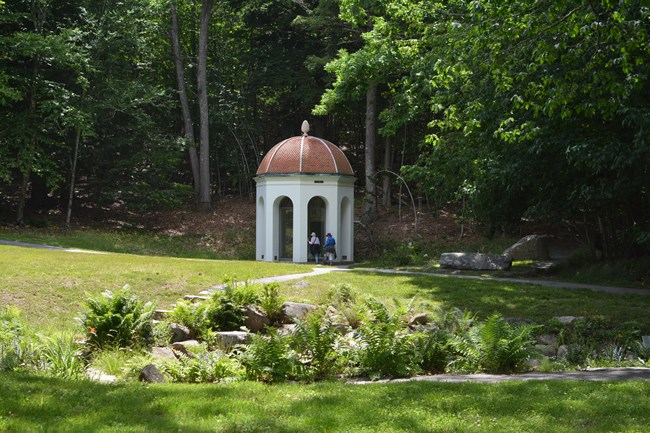 Visit Sieur de Monts
Sieur de Monts, often referred to as the "Heart of Acadia." Includes Sieur de Monts Spring and spring house, Nature Center, Wild Gardens of Acadia, Abbe Museum(closed), the tarn, Great Meadow Wetland, and access to multiple historic memorial paths. It is the first major stopping point along the Park Loop Road.

At Sieur de Monts you can learn the natural and cultural history of Acadia through interpretive signs and hike trails of various lengths and difficulty and enjoy birdwatching. In the summer months you can speak with park staff at the Nature Center. This area serves as a memorial to George Dorr for his work toward the creation of the park and his direction from 1916–1944 as its first superintendent.
How to Get Here
By car: Start at Hulls Cove Visitor Center and follow the Park Loop Road. Follow signs for start of one-way road towards Sand Beach. Continue for two miles and turn right at signs for Sieur de Monts. This area can also be accessed from Bar Harbor via Maine Route 3.
By bus: The fare-free Island Explorer stops at Sieur de Monts. Check bus schedule for routes and timetable.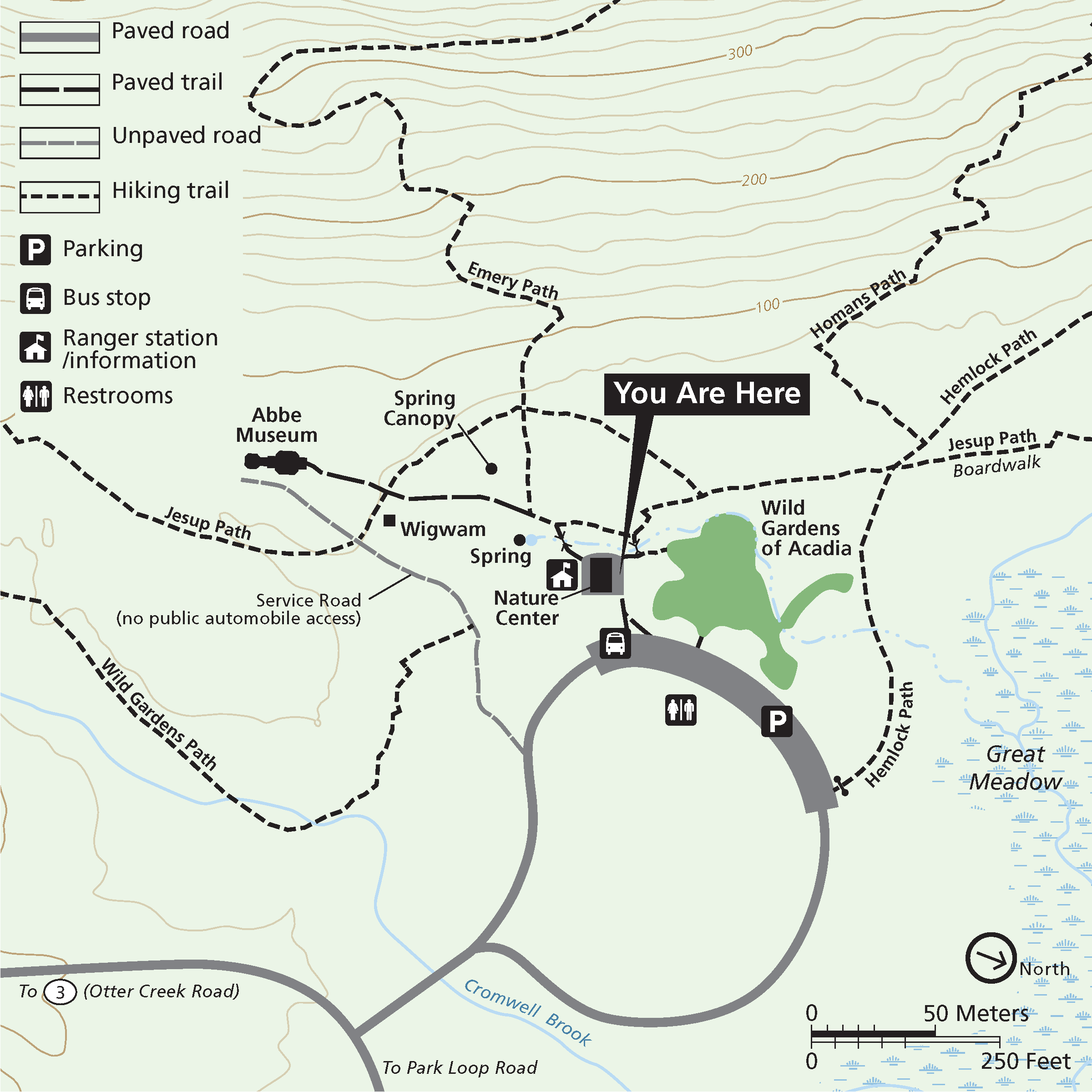 Nature Center
Learn about the park's "science behind the scenery" with exhibits and activities.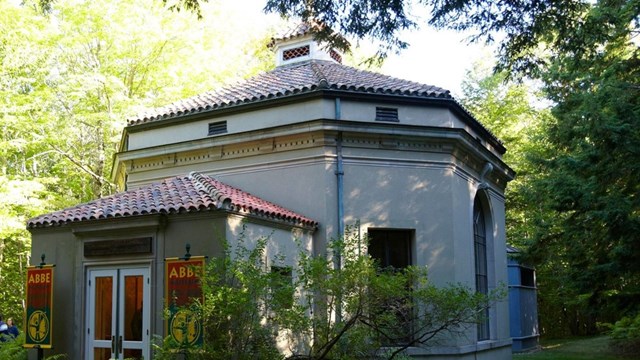 Abbe Museum
Visit the Abbe Museum at Sieur de Monts or downtown Bar Harbor to learn more about the history and living culture of Wabanaki people.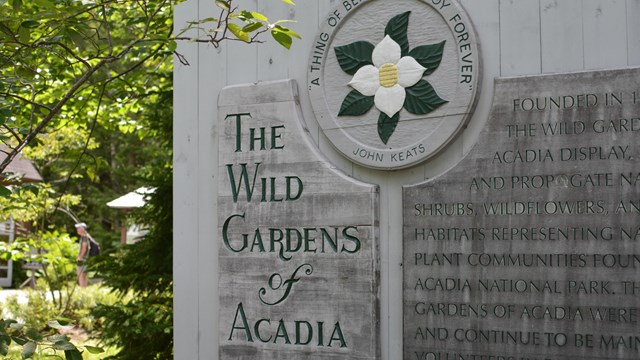 Wild Gardens of Acadia
Wild Gardens of Acadia simulate a variety of park habitats found on Mount Desert Island.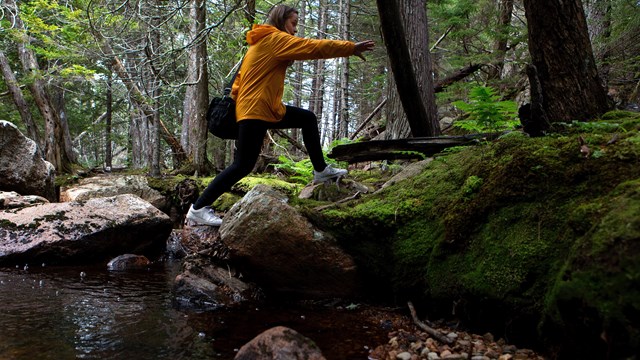 Hikes at Sieur de Monts
A variety of day hikes start from the Nature Center, the Tarn, or the Sieur de Monts parking area.
Birdwatching
Loons, peregrines, snowy owls, bald eagles, cormorants, and more
What Else to Know
Who was Sieur de Monts? "Sieur de Monts" is the title given to Pierre Dugua, a French Explorer and nobleman who came to Mount Desert Island in 1604. George Dorr named the spring after him.
Was the park originally Sieur de Monts National Monument? Yes, Acadia was originally designated as Sieur de Monts National Monument in 1916. It later became Lafayette National Park in 1919 through an act of Congress, and the name changed again to Acadia National Park in 1929.
Where is the spring? It is located underneath the Florentine-style canopy. Dorr piped the flow of water to an artifical pool, allowing people to access the water.
What mountains can I hike to from here? Visitors can reach Dorr Mountain, Kebo Mountain, Champlain Mountain, and Cadillac Mountain through various connector trails.
What wildlife can I see from here? Sieur de Monts is famous for its birding opportunities. Over 70 species of birds can be found here.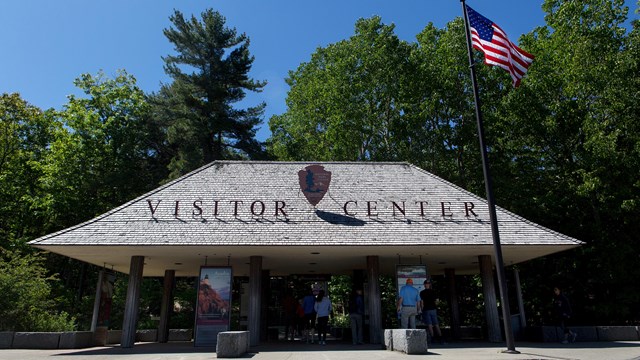 Accessibility Options
Acadia strives to make facilities as accessible as possible. Find information for accessibility in specific areas across the park.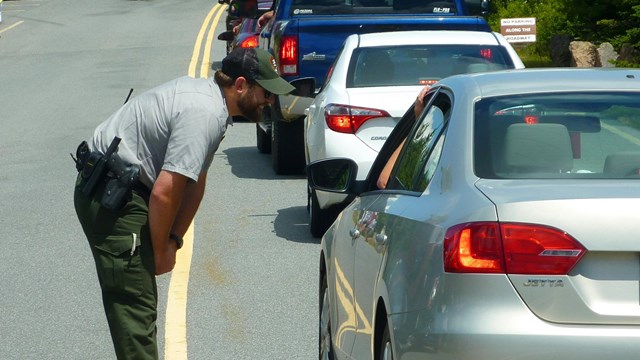 Park Rules & Safety Advisories
Are visitors allowed to harvest mushrooms, or fly a drone in Acadia? Check out highlights of the park's important Rules and Regulations.
Last updated: June 22, 2022