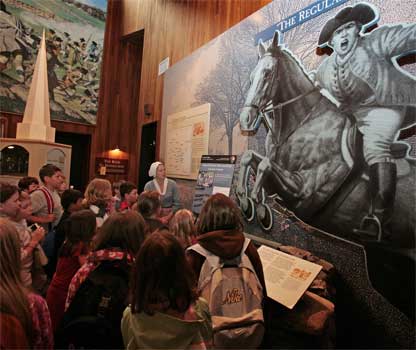 When on a self-guided visit to the park, we recommend you start by viewing our multimedia show, "The Road to Revolution." This 25 minute program provides an excellent introduction to the story of April 19, 1775.
If you are visiting with a group of 15 people or more, we strongly suggest you make a reservation. Reservations are free of charge. email.

Reservations for Spring 2015 are now open. Fall 2015 and Spring 2016 reservations open June 1st.
If you are visiting between June 21st and October 31, 2015 you are most welcome to attend one of our daily ranger programs, offered free to the public. No reservations are required.
---