Operating Hours & Seasons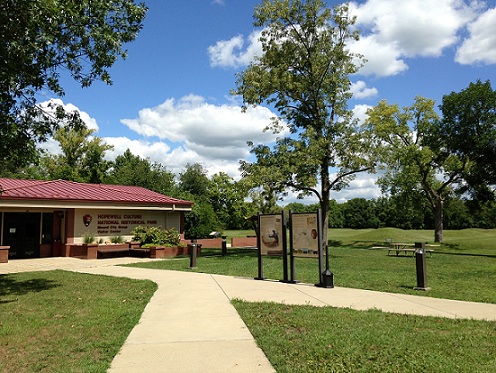 NPS / Tom Engberg
Mound City Group Visitor Center
The park's Visitor Center is open 8:30 a.m. to 5:00 p.m. seven days a week. The grounds at Mound City Group are open from dawn to dusk. There is no overnight camping allowed at any of the Hopewell Culture NHP sites.

The Visitor Center is closed January 1st, Thanksgiving Day, and December 25th but the grounds are always open from dawn to dusk.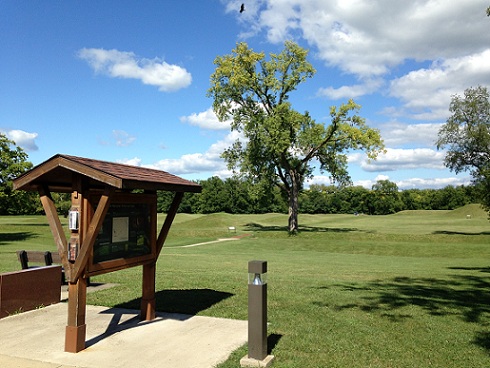 NPS / Tom Engberg
Park Grounds
Park grounds at the Mound City Group, Hopewell Mound Group, and Seip Earthworks units are always open from dawn to dusk.

Seip Earthworks
Currently, Seip Earthworks has limited visitor facilities consisting of a covered picnic shelter and portable restroom units which are located near the old Seip farmhouse at the end of the paved limited-access road. Parking is available at the front of the grounds only, immediately off of U.S. Route 50. The road that extends to the old Seip farmhouse is gated and not available for public access. There are interpretive signs and mowed-grass trails throughout the grounds.
Hopewell Mound Group
Hopewell Mound Group has public restrooms, a covered picnic shelter, mowed-grass trails and 2.5 miles of interpretive trails. The parking lot has ample spots for cars and larger vehicles.

Hopeton Earthworks, High Bank Works & Spruce Hill Works
Hopeton Earthworks and High Bank Works are closed to the public except during special events. Click here to view any current special events at the park. Spruce Hill Works is open on a limited basis. You must visit the Mound City Group visitor center to obtain a parking pass and an access code to enter the gated parking area. You may also contact the Arc of Appalachia Preserve System to request access and obtain a parking permit as well.

Did You Know?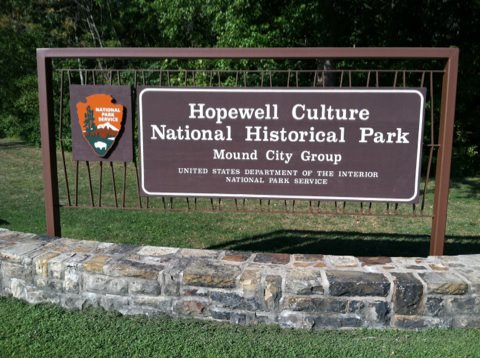 Established on March 2nd, 1923 as Mound City Group National Monument, the park was the first federally created National Park Service site in Ohio. President Warren G. Harding, a native of Ohio, established the national monument using powers granted to him under Section 2 of the 1906 Antiquities Act. The park was eventually re-named Hopewell Culture National Historical Park on May 27th, 1992 after congressional legislation was approved in the House and the Senate. More...