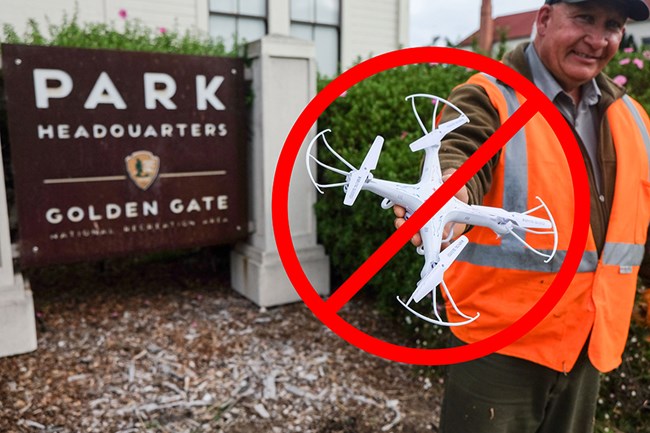 Background
There has been dramatic growth throughout the United States in the numbers and use of unmanned aircraft during recent years.
"Unmanned aircraft" is defined as a device that is used or intended to be used for flight in the air without the possibility of direct human intervention from within or on the device. This term includes all types of devices that meet this definition (e.g., model airplanes, quadcopters, drones) that are used for any purpose, including for recreation or commerce.
In some cases, their use has resulted in noise and nuisance complaints from park visitors, park visitor safety concerns, and one documented incident in which park wildlife were harassed. Small drones have crashed in geysers in Yellowstone National Park, attempted to land on the features of Mount Rushmore National Memorial, been lost over the edge of the Grand Canyon, and been stopped from flying in Prohibited Airspace over the Mall in Washington DC.
Policy Memorandum 14-05, released by the National Park Service (NPS) director in June 2014, directed each superintendent to use the authority under 36 CFR 1.5 to prohibit the launching, landing, or operation of unmanned aircraft, subject to the certain conditions and exceptions set forth in the memo. This is still in force with a very few exceptions.
This action applies to the launching, landing, and operation of unmanned aircraft on lands and waters administered by the NPS. Jurisdiction by the NPS ends at the park boundary. The policy memorandum does not modify any requirement imposed by the Federal Aviation Administration (FAA) on the use or operation of unmanned aircraft in the National Airspace System.