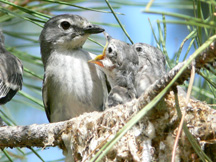 Photo by Sally King
ENTRANCE FEES
Starting on January 1, 2016, Bandelier National Monument will increase entrance fees for visitors in order to fund important maintenance and improvement projects within the park. New fees will be:

Vehicle pass (7 days): $20
Individual/bike (7 days): $10
Motorcycle (7 days): $15
Annual entry pass to Bandelier: $40
Camping fees at Bandelier will remain unchanged at $12.00 per night. All interagency passes (Senior, Military, Access, Every Kid In A Park, and Volunteer),will continue to be honored. The cost of Interagency Senior and Interagency Annual Passes remain the same.
2015 Fees
7-Day Automobile/Vehicle Permit
$12.00
Entrance fee for all persons traveling in a single, private, non-commercial vehicles (car/truck/van/motorcycle). Non-transferable. Both the Senior Pass and National Parks Pass are accepted for entry.
7-Day Single Entry Permit
$6.00
Per person entrance fee for visitors traveling on foot or bicycle, or for individuals traveling together in a vehicle as a non-commercial, organized group. Non-transferable.
Bandelier National Monument Annual Pass
$30.00
Valid for one year from month of purchase. Admits purchaser and passengers in a single, private, non-commercial vehicle, or the pass holder and his/her immediate family (spouse, children, parents) when entry is by other means (foot, bicycle). Non transferable, non-refundable and does not cover camping fees.
FEE FREE DAYS FOR 2015
January 19
Martin Luther King Jr birthday
February 14-16
Presidents Day weekend

April 18-19
opening weekend of National Park Week

August 25
National Park Service Birthday

September 26
National Public Lands Day

November 11
Veterans Day

Tour Groups - Commercial Vehicles. Click here for more information
Non-commercial groups. Click here for more information
School or Educational groups. Click here for more information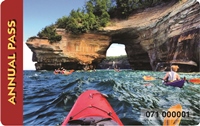 NPS Photo
Camping Fees
Juniper Campground
$12 per night, per campsite Fee is $6 for holders of Golden Age or Golden Access Passes. The campground is self-registration; reservations are not available, but there are almost always spaces available. More information on
Juniper Campground
.
Ponderosa Group Campground

$35 per night - Ponderosa Campground is available for groups (minimum 10, maximum 50 people per site). Reservations are required (
www.recreation.gov
) for the two sites; flat fee $35 per site per night. More information on
Ponderosa Campground
.