Commercial Tours
Commercial Use Authorization (CUA) permits are required to conduct business at Bandelier National Monument
Commercial entities conducting business inside Bandelier without a valid CUA permit will be served with a "Notice of Non-Permitted Entry" and may be subject to fines and/or refused entry to the park.

CUA permits issued at Bandelier most often are for:
Road Based Commercial Tours (RBCT) - issued to commercial entities offering transportation only; Currently no application fee
(Example: Company XYZ sells a tour package that includes a 2 hour stop at Bandelier. The group arrives at the park, clients are dropped off at the Visitor Center and informed they have 2 hours until they need to be back on the bus. Clients are on their own to explore, no XYZ staff (or subcontracted tour guides) provide guided hikes/walks)
Guided Services - issued to commercial entities that provided guided hikes/walks in the frontcountry or backcountry. These include guided services that a company hires a subcontractor to provide.
(Example: Company LMN sells a tour package that includes a 2 hour stop at Bandelier. The group arrives and an LMN staff member (or subcontracted guide) accompanies the clients and provides a guided tour of the Main Loop Trail.)
CUA permit holders are subject to park entrance fees which are charged based upon permit type:
Road-based Commercial Tours
Based on vehicle's capacity. America the Beautiful – the National Parks and Federal Recreational Lands Passes may not be used

Sedan (1-5 passengers) - $25 + $15/client
Van (1-15 passengers) - $50
Mini-bus (16-25 passengers) - $60
Motorcoach (26+ passengers) - $150

Guided Services
Based on number of clients. America the Beautiful – the National Parks and Federal Recreational Lands Passes may be used

$15 per client 16 years and older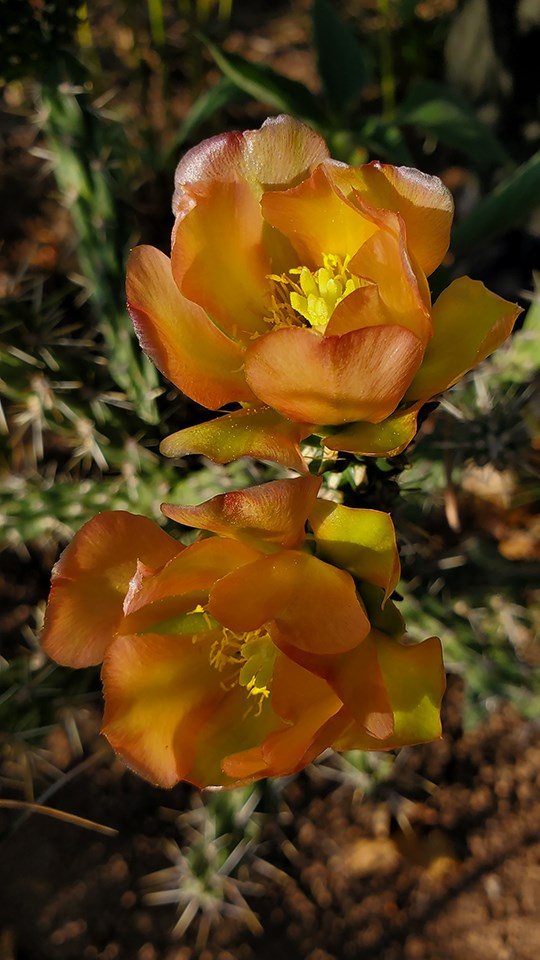 Applications for 2023 CUA permits are being accepted via email until August 31, 2023.
CUA permits must be obtained prior to commercial groups conducting business at Bandelier. There is a 2-4 week processing period for CUA permit applications. Once completed application packages are received, Bandelier will begin processing the CUA permit. Incomplete application packages will not be processed and will be returned.CUA permit application packages are only accepted electronically via email.When all application materials have been completed, submit all items via email (in a single file if possible) to:
Dave Graveline
CUA Permit Coordinator
david_graveline@nps.gov
For more information about Commercial Use Authorization permits in the National Park Service please visit:
https://www.nps.gov/aboutus/commercial-use-authorizations.htm
Bandelier CUA Permit Application Materials Checklist
Document 1 –
2022 Annual Report
: If you held a CUA permit with Bandelier in 2022, the annual permit must be completed and submitted to Bandelier by
February 1, 2023
. Annual reporting is required even if the CUA was not used and outlined in the CUA permit conditions. Failure to submit an annual report will result in no permit being issued for 2023.
Document 2 –
CUA Permit Application & Instructions
: This is the application requesting a CUA permit with Bandelier. Carefully read all instructions as incomplete applications will not be processed. Pay special attention to:
#1 – Circle the type of permit being requested (if wanting to conduct business other than guided tours or RBCT, contact park)
#6, #7, #8, and #10 – ensure all are completely filled out; check appropriate boxes
#9 – Entities requesting CUA permits are required by law to submit current, valid proof of insurance for general liability and auto (if transporting clients by vehicles that are owned or operated by the entity requesting the CUA permit)

Insured amounts must meet required amounts
The United States of America must be listed as an additional insured party
Best's Financial Size Category and AM Rating must be included. See Appendix B.

#15 – sign and date
Document 3 –
CUA Permit
: This is the actual CUA Permit. Complete item #2 and sign item #8 as the authorization holder. Once the application has been processed, the permit will be approved and returned to the requestor with an NPS official's signature authorizing the permit.
Application fee (for Guided Services permit) - Currently the application fee of $100.00 is applicable to those entities applying for Guided Services permits only. There is no application fee for Road Based Commercial Tour permits at this time. Application fees are payable by check and mailed to the park or through
Pay.gov
. NOTE: As of 12/1/2022 we are experiencing issues with our Pay.gov form for CUA fees. If you need to pay your application fee by credit card, please contact the CUA coordinator.
• Make checks payable to: NATIONAL PARK SERVICE
• Include Employer Identification Number (EIN) on check. Checks that do not include an EIN will be mailed back delaying the CUA permitting process.
NOTE:
In accordance with The Debt Collection Improvement Act of 1996 (DCIA), The NPS is required to obtain a Social Security Number, Tax Identification Number, or Employer Identification Number on all checks of $50.00 or more. Checks received by Bandelier are destroyed immediately after deposit, no copies are made, and SSN, TIN, and EIN are not kept on file.
Mail checks to:
Bandelier National Monument
Attn: CUA Coordinator
15 Entrance Rd
Los Alamos, NM 87544
Questions? Do not hesitate to contact:
Dave Graveline
CUA Coordinator
Bandelier National Monument
15 Entrance Road
Los Alamos, NM 87544
505.672.3861, x. 1519
david_graveline@nps.gov
Visiting Bandelier Once Your Permit is Approved
Once you have received your approved CUA, you are able to conduct business, as allowed by the permit, at Bandelier National Monument. Things to know about visiting the park with an approved CUA permit:
The complete permit must be displayed in your vehicle(s), as well as hand carried by all tour guides, subcontracted tour guides, and any travel managers/group leaders while they are in the park. All tour guides (including subcontracted guides), operators, and drivers should all read and be familiar with all conditions of the permit since your company will be held responsible for any failure to abide by these conditions. Any NPS employee may request to see the CUA permit as proof of compliance.

A 12-person group size limit for all groups (private, commercial, and non-commercial) is in effect for Tsankawi. As Bandelier begins to implement the guidance put forth in the 2015Tsankawi Unit Management Plan, group sizes are now limited to a total of 12 individuals (includes clients PLUS guides), to best protect the sensitive resources in this area. If bringing groups larger than 12 people CUA permit holder must break clients and guides into smaller groups and stagger visits by at least 30minutes
To ensure protection of sensitive natural and cultural sites within the park boundaries, additional review and authorization from the Superintendent is required for CUA holders providing trips into the Bandelier backcountry (day trips or overnight trips) or for any planned trips off official park trails.
Parking in the Frijoles Canyon parking lot is extremely limited. Vehicles that cannot be accommodated safely in a parking spot in Frijoles Canyon (most often mini-buses and motor coaches) are required to drop off passengers at the Visitor Center and then drive up to the mesa top parking that is available in the amphitheater parking lot in the Juniper Campground. Passengers can be picked up after their tour in the Frijoles Canyon Parking lot.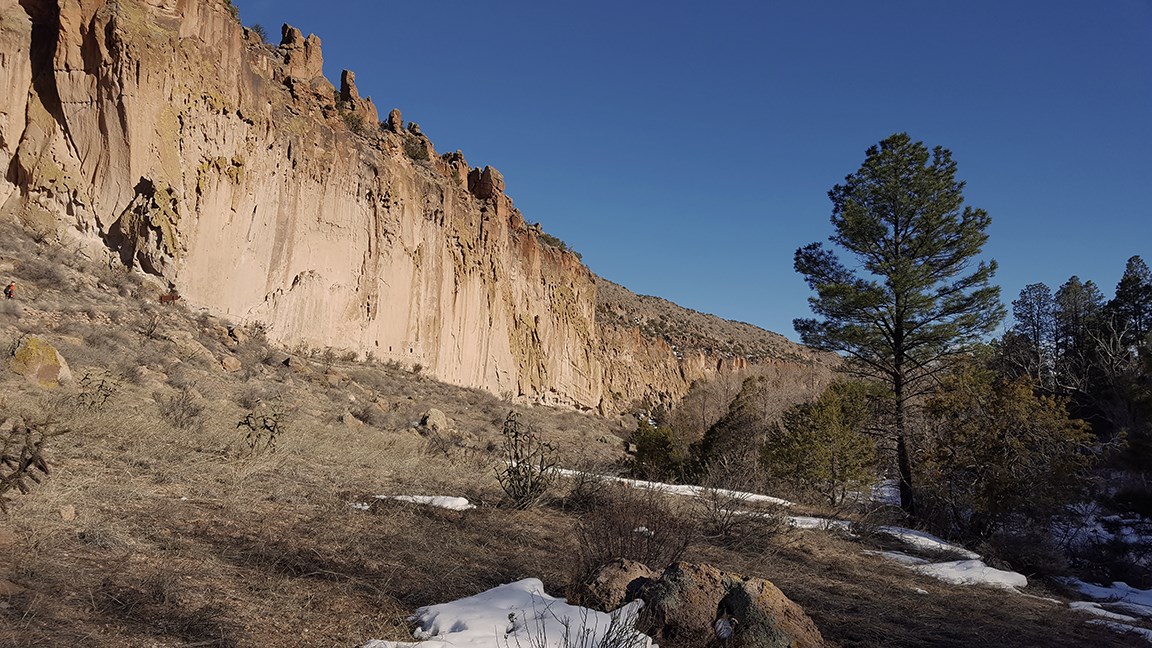 Last updated: November 27, 2022