News Release
Zion Angels Landing Pilot Permit Program enters its second year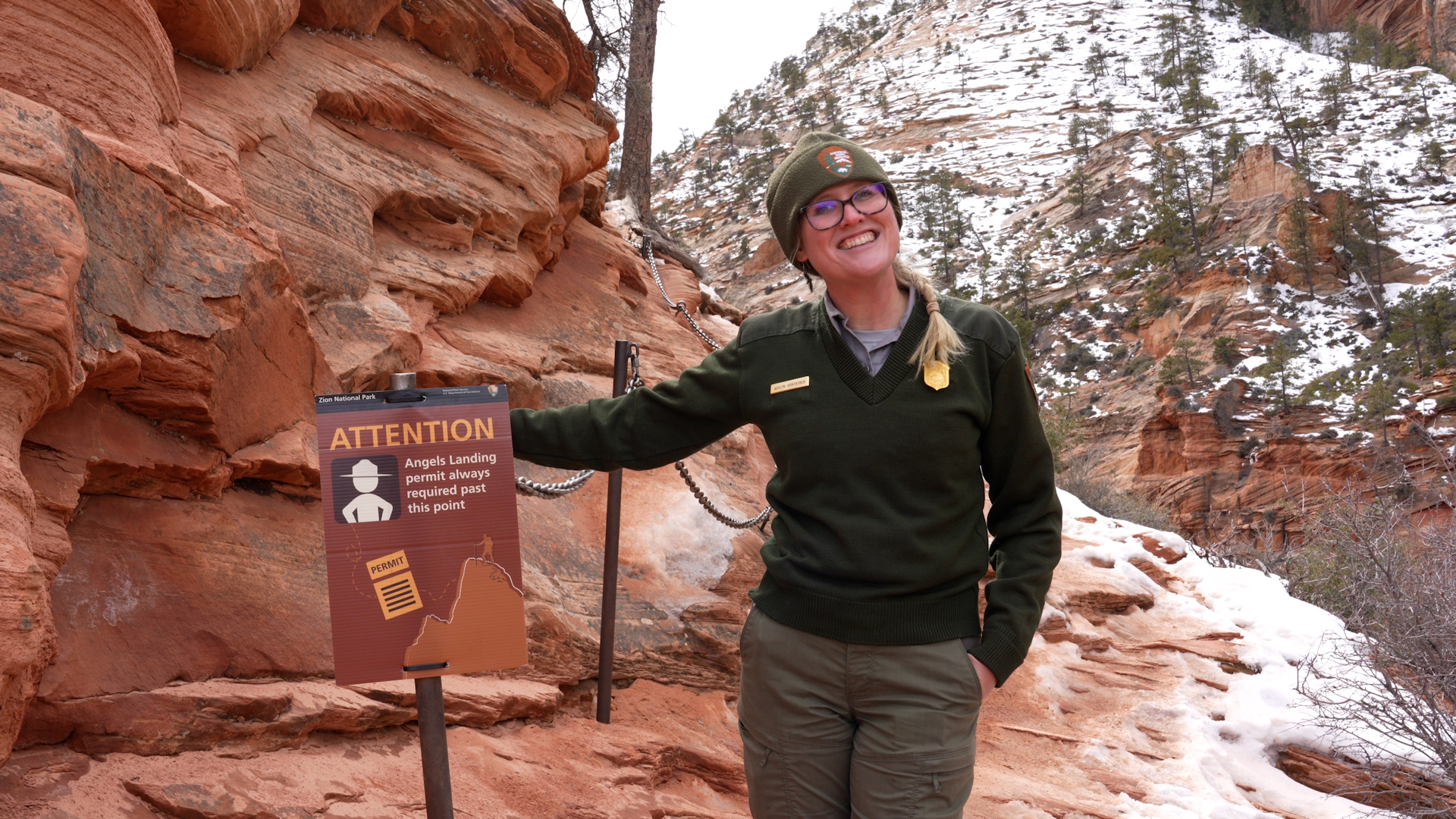 News Release Date:
April 7, 2023
Contact: Jonathan Shafer, (435) 772-0162
SPRINGDALE, Utah – Zion National Park is looking back on a successful year of issuing permits for hikers to visit Angels Landing.

Fast facts about the Angels Landing Pilot Permit Program
Since the pilot program began on April 1, 2022:
Zion has issued over 210,000 permits to hikers.

The average group size was 2.3 hikers.
Hikers' start times are more evenly distributed throughout the day.
Rangers observed, and hikers reported, less crowding and congestion on the trail than in past years.
The Angels Landing Pilot Permit Program accommodated about 80% of the hiker use the National Park Service recorded in studies conducted in 2019 and 2021.
 
2023 Summer Seasonal Lottery
Planning a visit to Zion National Park this summer? Until 11:59 p.m. MT on April 20, you can apply for a permit to hike Angels Landing between June 1 and August 31. Learn how at go.nps.gov/AngelsLanding.

Improve your application
After one year of reviewing data, we want to share information that will improve your application. The park's ranked-choice application system allows you to pick the days, times, and number of hikers that work best for your group.

When you apply, remember to:
Fill out the entire application to take advantage of the ranked-choice application system. 

Pick multiple hike start times and/or days that work best for your group.

Select different group sizes if the number of hikers would change on different dates or at different start times.
Be mindful of schedules for both Seasonal Lotteries (which happen quarterly) and Day-before Lotteries (open 12:01 a.m. to 3 p.m. MT the day-before your planned hike).
Zion is using the experience gained managing the pilot permit program to inform a park-wide visitor use planning effort. The National Park Service will ask for public comments on a draft plan so that visitors continue to enjoy the landscapes, plants, animals, and history that define this special place long into the future.
 
Public domain photos and b-roll (including video of park rangers answering questions) are online.
Last updated: April 7, 2023