News Release
Fire restrictions lifted in Zion National Park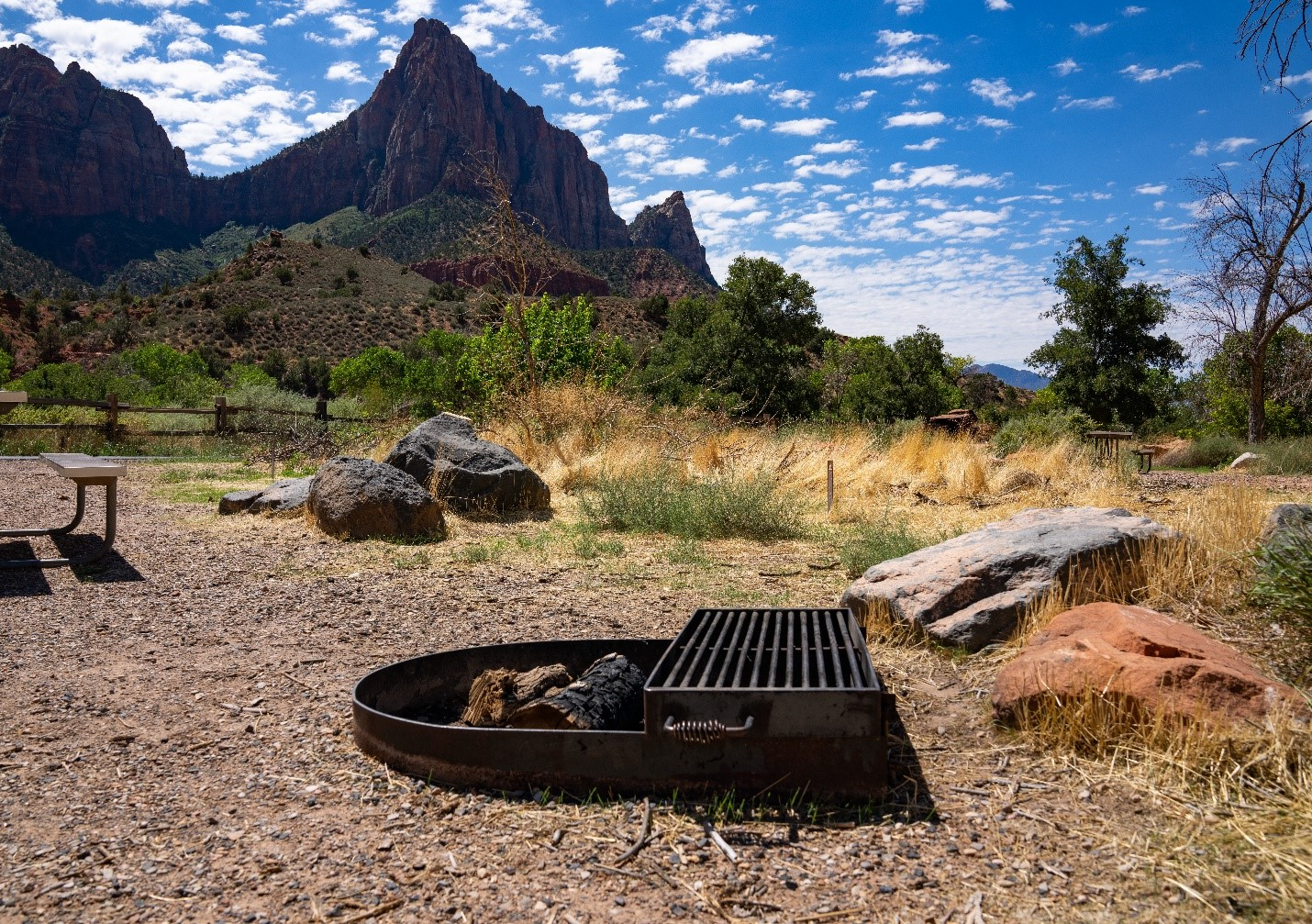 News Release Date:
August 29, 2023
Contact: zion_newsdesk@nps.gov, 435-772-0162
SPRINGDALE, Utah – Effective on Wednesday, August 30 at 12:01 a.m. fire restrictions will be lifted at Zion National Park. This change follows recent rainfall and improved plant conditions that have reduced fire danger.

"This doesn't change that you still need to use fire sense," Lyndsay Fonger, Zion National Park Fire Management Officer said. "Make sure fire pits are cold to the touch before leaving, and avoid parking or smoking near dry plants."  
 
Campers can have fires in metal rings at:  
Watchman Campground   

South Campground  

Lava Point Campground 

Conditions at Zion  
A wet winter and spring weather contributed to the growth of grasses and other plants throughout Zion National Park. When these plants are dry, they can increase fire danger, especially at the campgrounds in Zion Canyon. Learn more about the recent Watchman Fire.  
Use Fire Sense  
No matter when you visit Zion, and especially in hot, dry summer months, remember:  
Fires need to be out cold before you leave them. 

Your car engine may be hot, especially after long drives. Park away from dry plants.  

Check chains on trailers to make sure they don't drag under your car.  

Using fireworks is prohibited all the time on public lands.  
Get public domain photos and b-roll. 
 
About the National Park Service. More than 20,000 National Park Service employees care for America's national parks and work with communities across the nation to help preserve local history and create close-to-home recreational opportunities. Learn more at www.nps.gov, and on Facebook, Instagram, Twitter, and YouTube
Last updated: August 29, 2023