News Release
Yosemite Valley Prescribed Burning, October 2023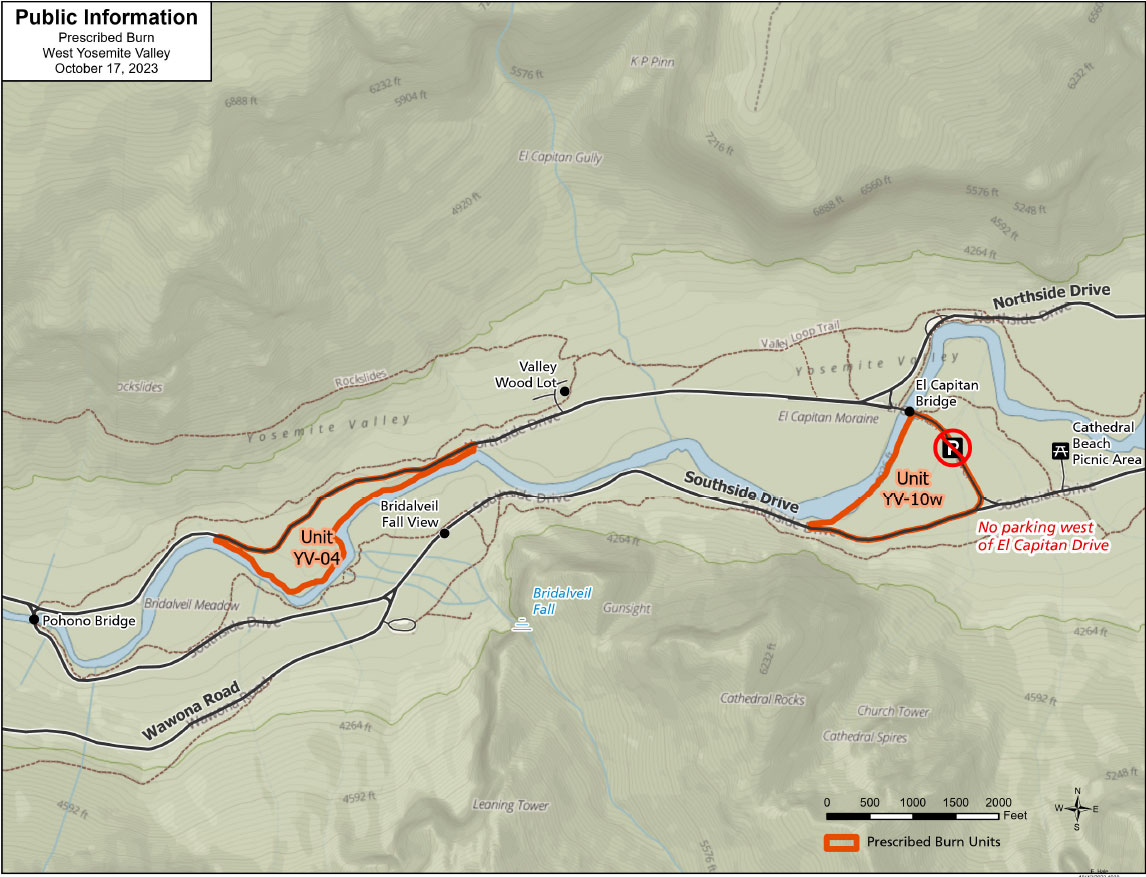 News Release Date:
October 17, 2023
Yosemite fire crews are planning to conduct prescribed burning operations in Yosemite Valley within two units this week. The first unit is YV-04 along Northside Drive between the Valley Woodlot (west of El Capitan) and Pohono Bridge. There will be a one lane traffic closure on Tuesday, October 17 along Northside Drive as crews work to accomplish approximately 22 acres. 
The second unit is YV-10W located near El Capitan Crossover and is approximately 44 acres. There will be a one lane traffic closure on Southside Drive beginning Thursday, October 19 as well as a parking area closure of El Capitan Crossover.
Prescribed burns mimic the natural fire regimes that many ecosystems have adapted to over time. They help maintain the health and diversity of forest ecosystems, promoting growth of fire-adapted plants, improving soil fertility, and reducing invasive species. They are conducted under supervision of experienced fire managers who carefully evaluate and monitor conditions and work closely with the local air pollution control districts.
Last updated: October 17, 2023