Park Suppliers, Commercial Travel, and Hazardous Material Permits
Certain transportation into Yellowstone National Park requires an additional permit different from that of a recreating visitor.
Park Supplier
The Park Supplier Permit allows verified providers of services or products to the National Park Service, its partners, and authorized concessioners entry into the park. There is no fee for Park Supplier Permits. Please contact the Visitor Services Office for more information.
Commercial Travel
All individuals traveling through Yellowstone National Park for business outside of the park must secure a commercial travel permit allowing us to control and evaluate this use to ensure this type of travel does not adversely impact the park and visitors.
Things to Know
Vehicle size is limited to passenger cars or vans and trucks up to one ton in size; trailers are not allowed.
Permits can be obtained at the entrance station or by contacting our Visitor Services Office.
This fee applies to the business and one vehicle. If you require more than one vehicle to commercially travel through the park there will be an addition fee.
Fees:

Annual Permit: $150
Single Use Permit: $40 (valid for seven days)

You must have the permit in your possession and show it upon request by park staff.
Businesses servicing or supplying locations inside the park are issued non-fee park supplier permits. Contact the Visitor Services Office or more information.
Individuals or organizations conducting tours in the park do not need a commercial travel permit; instead, a Commercial Use Authorization or commercial tour fee is required.
Prohibited
Transporting natural resources, such as antlers or animal parts, for commercial purposes is prohibited.
The use of annual park passes or multi-day entrance receipts in lieu of a commercial travel permit is prohibited.
Vehicles larger than passenger cars and vans or trucks up to one ton in size are prohibited.
Any type of trailer is prohibited.
Hazardous Materials
The transport of any hazardous materials to the National Park Service or any of the concessioners inside the park requires a hazardous materials transport permit in addition to a Park Supplier Permit. Transport of hazardous materials on US Highway 191 within the boundaries of Yellowstone National Park (milepost 11 north to milepost 31) also requires an annual hazardous materials permit.

In order to be permitted to transport hazardous materials through Yellowstone, you are required to supply the following current information to the Visitor Services Office:
Completed application for hazardous material hauling.
Documentation of cargo tank inspections (hydrostatic (5 year), visual (1 year), and leakage (1 year) tests).
Proof of general liability insurance meeting or exceeding the minimum requirements of 49 CFR Part 387 and naming the United States Government as an additional insured.
Proof of business transaction within permitted area.
Oversized Boat Transport
Oversized boats may be transported from an entrance station to Bridge Bay Marina and back with a special use permit. Oversized boat transport permits are required for loads wider than 8.5', taller than 13.5', or longer than 75'. Aquatic Invasive Species inspections and boating permits are required to launch any watercraft on Yellowstone National Park waters. For more information and an oversized boat transport application please contact the Visitor Services Office.
Contact Us
National Park Service Visitor Services Office
Open Monday through Friday, 8:00 am to 5:00 pm (MT)
Closed federal holidays
Office: (307) 344-2110
Fax: (307) 344-2112
e-mail us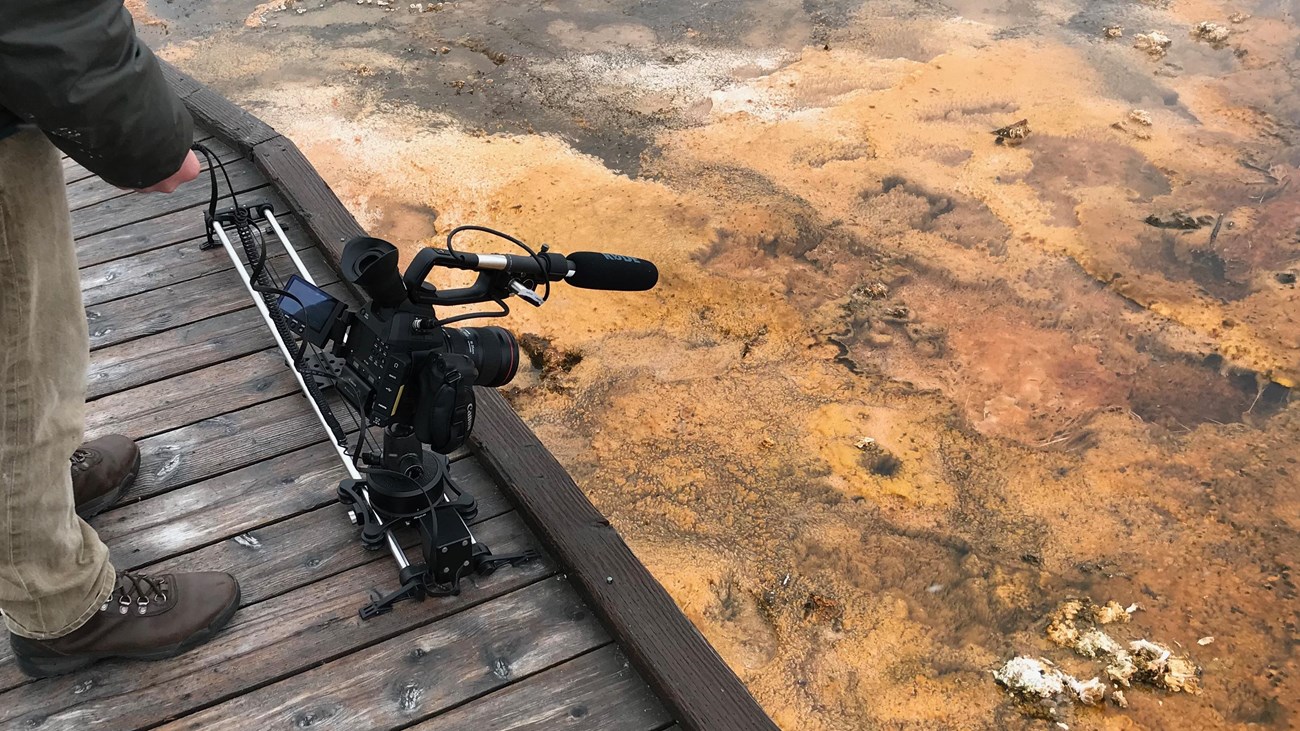 Special Use Permits
The National Park Service may require a special use permit (SUP) for certain activities to occur in Yellowstone. Learn more about SUPs.
Last updated: March 6, 2023