Social Media
Commemorating #25YearsOfWolves
We'll broadcast on Facebook Live each Tuesday in March at 11am MST to share what our biologists have learned about wolves in the last 25 years and answer questions.
March 3: Senior Wildlife Biologist Doug Smith will recap the significant events that led to the reintroduction of wolves to Yellowstone.
March 10: Wildlife Biologist Dan Stahler and Wildlife Research Associate Kira Cassidy will highlight scientific discoveries learned over the last 25 years.
March 17: Retired Wolf Interpreter Rick McIntyre and Senior Wildlife Biologist Doug Smith will tell stories from the field about how wolves have impacted the visitor experience.
March 24: Wildlife Research Associate Kira Cassidy and Wildlife Biologist Dan Stahler will talk about the global impact of reintroduction.
March 31: Senior Wildlife Biologist Doug Smith will look to the future and discuss the relationship between wolves and people.
Wolf photos and videos are also availble in the News Media album on our park Flickr page.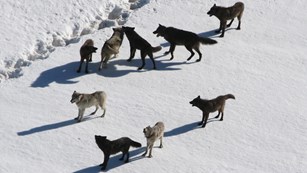 Wolf Management
Learn more about wolf management in Yellowstone and review annual reports.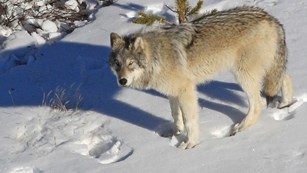 Wolf Q & As
Watch the park's wolf biologist answer some questions about wolves in Yellowstone.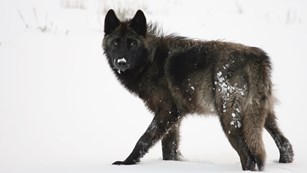 Gray Wolf
Gray wolves, restored in 1995, freely roam the park.
Approved Platforms
Connect with @YellowstoneNPS and join the conversation on the following sites:

Facebook
Follow to receive updates, news releases, photos, videos, events, and live streams from Yellowstone. Share your park photos, videos, and experiences with us and the rest of our online community.

Instagram
Follow to receive your daily inspiration of photos, videos, and live stories from Yellowstone. Take the
Yellowstone Pledge
and share your photos with us using #YellowstonePledge. Visiting the park? Join us for one of our
InstaMeets
.

Twitter
Follow to receive park updates, news releases, photos, and videos from Yellowstone. To receive predictions for Old Faithful eruptions, follow
@GeyserNPS
.

Flickr
Follow to receive high quality, full-resolution public domain images and video of the park.

YouTube
Subscribe to receive videos about park wildlife, history, thermal features, trip planning, and more.
Goals
Yellowstone's social media team goals are 1) to share authoritative and educational information about park resources, interpretive themes, conditions, employees, incidents, and projects, and 2) to build a vibrant virtual community of stewards and provide opportunities for that community to interact with park employees and each other.
Moderation Policy
We treat our platforms as public forums and welcome discussion and debate. Be considerate of differing opinions and do not personally attack others. We will hide, delete, or report comments that break any platform rules. Threats and other illegal activity will be reported to law enforcement.
Facebook Community Standards
Instagram Community Guidelines
The Twitter Rules
Flickr Community Guidelines
Youtube Community Guidelines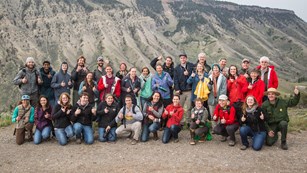 Instameets
Make friends, take photos, exchange ideas and share insights into the world's first national park.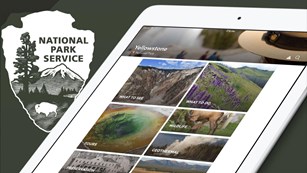 Digital Guide to Yellowstone
Geyser predictions, interactive maps, self-guided tours, current conditions, and more. Download the official, free app today!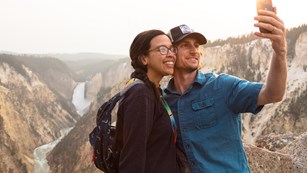 Take the Yellowstone Pledge
Take the pledge. Tell a friend. Protect the park.
Last updated: February 25, 2020