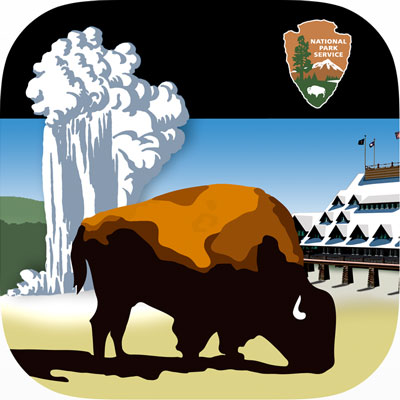 Yellowstone National Park
Plan your visit to Yellowstone National Park with the official National Park Service app and discover the stories behind the scenery.
Explore the world's first national park digitally, either by navigating a map or by selecting a collection of related features. Find useful information about visitor centers, places to stay and eat, and shopping and services throughout the park.
Map
Interact with the official National Park Service map of Yellowstone National Park, which features large font sizes, illustrated trails and services, scenic highlights, and multiple zoom levels. By tapping the "Locate me" icon, you will always know where you are.

Explore
Prefer to discover park stories by exploring a collection of similar features? Head over to the Explore section of the app, where you can scroll through visual lists of natural features, historic locations, and visitor services.

Tours
Discover rich natural and cultural resources with self-guided walking tours.

Events
Get up-to-date information from the National Park Service about what is happening in Yellowstone, including links to geyser predictions and road construction.

Accessibility
Using the App
Cellular service
within the park is extremely limited. In order to make use of the app while in Yellowstone, follow these simple steps
before you arrive
:
Download the app.
In the app, select the "Settings" option under the "More" section.
Tap the gray gear icon labeled "Download Content".
By doing this, all of the app content will be available for use in the park, and you can still take advantage of GPS location on the map.
Download the App
The app is free and available on the
App Store
and on
Google Play
.