Sustainability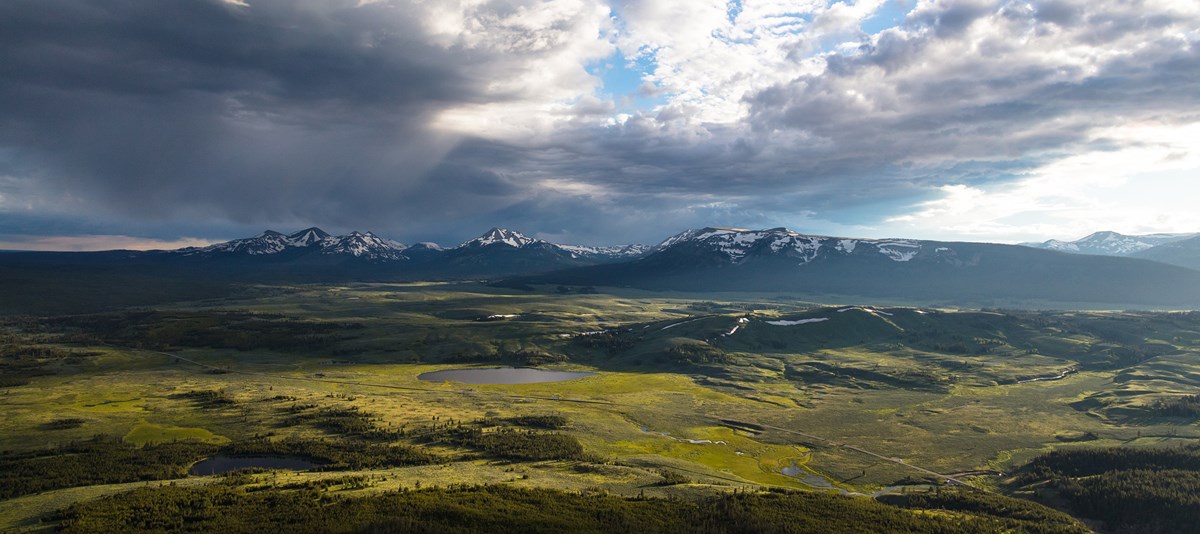 Support and direction for environmental stewardship in Yellowstone is clearly embedded in both the National Park Service mission and Yellowstone's significance. Yellowstone's sustainability program extends this commitment to conservation and protection to the environmental impact of our own operations.
Yellowstone National Park was established in 1872 as the world's first National Park, and now, as a biosphere reserve and World Heritage Site, it remains an example for excellence in environmental management. Yellowstone strives to demonstrate exemplary leadership for sustainability and climate change mitigation by managing operations and adapting facilities in a sustainable manner to preserve our resources for this and future generations.
Commitment to sustainability is made more important with a changing climate and increasing impacts to natural resources, locally and globally. Federal legislation requires agencies to protect resources through sustainable operations and facility adaptation. The National Park Service Green Parks Plan provides further direction for environmental stewardship, and has led to a firm commitment and support for Yellowstone's continued leadership in environmental stewardship.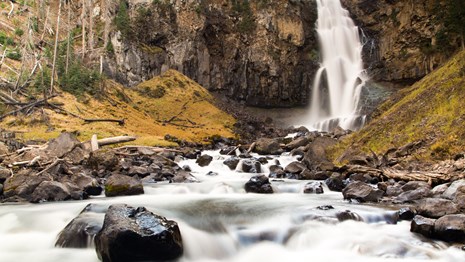 Water Conservation
The water that flows through Yellowstone National Park is a vital national resource.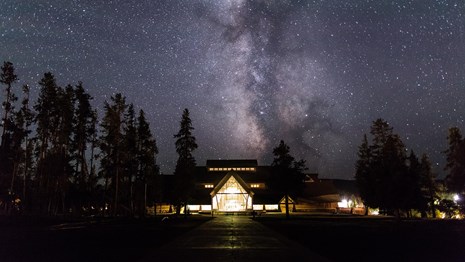 Energy Conservation
Yellowstone National Park is the largest consumer of energy in the National Park Service.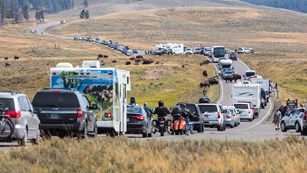 Fleet and Transportation
Both park operations and visitors can work to reduce greenhouse gas emissions in Yellowstone.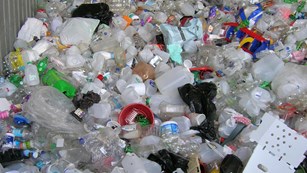 Recycling and Waste Diversion
Yellowstone National Park and its concession partners are striving to divert 75% of the solid waste produced in the park from landfills.
Dark Skies
Learn about dark skies, and the importance of darkness to humans and wildlife.
Yellowstone Environmental Coordinating Committee (YECC)
Yellowstone strives to make sustainability an essential element in management and operational decisions. NPS staff works closely with our concessioners and non-profit partners through the Yellowstone Environmental Coordinating Committee (YECC) to ensure a comprehensive approach to sustainability.
Yellowstone Green Team, National Park Service
Our Softer Footprint, Yellowstone National Park Lodges (Xanterra)
Green Path, Yellowstone General Stores (Delaware North)
Yellowstone Forever
Medcor
Yellowstone Park Service Stations (YPSS)
The annual Yellowstone Sustainability Report focuses on cumulative conservation efforts of all operations in the park, including results of collaborative solid waste diversion efforts. More in depth reporting on sustainable practices by concessioners can be found on their respective websites.
Last updated: June 18, 2019