Energy Conservation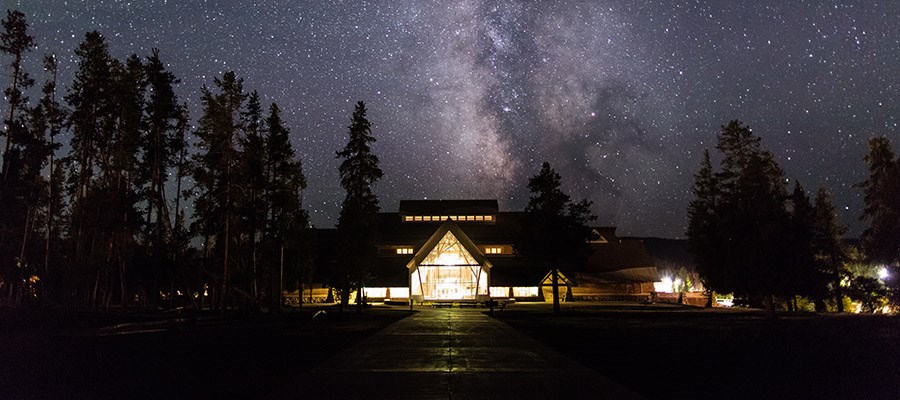 Energy drives the machinery of our lives. From heating our homes and lighting our hospitals, to washing our clothes, cooking our food, and transporting our families, we rely on energy for much of our modern lifestyle. That energy largely (87%) comes from the combustion of non-renewable fossil fuels. This process releases greenhouse gasses into Earth's atmosphere and is the primary contributor to global warming and global climate change.
Yellowstone National Park is the largest consumer of energy in the National Park Service, with many villages and a vast and varied assortment of aging buildings, many of which are significant to Historic Districts and National Historic Landmarks. Most buildings need energy efficiency improvements including updates to old and inefficient heating systems. Yellowstone strives to inspire energy conscious behaviors, make facilities more energy efficient, reduce the use of fossil fuels for all infrastructure systems, and assess opportunities for renewable energy. Facilities in Yellowstone are managed by the National Park Service as well as by our concessioners and partners.
Electricity
Electricity is used for lighting, appliances, computers, tools and some heating and cooling. Improving the efficiency of these applications is the most productive step we can take toward energy conservation goals.
Most of Yellowstone's electricity is provided by Northwestern Energy. Their portfolio now boasts 54% renewable energy (approximately 36% hydro, 18% wind and less than 1% solar).
Baseline 2003: 26,768,024 kWh
2017 progress: 31,891,104 kWh = 19.1% increase
Propane, Fuel Oil
Most of Yellowstone's building heating and cooling systems rely on fuel, either diesel (fuel oil) or propane. Other common users of fuel for direct heat and power are water heaters, kitchen appliances and generators. Renovating Yellowstone's buildings presents opportunities for reducing fuel use. Heating systems are being updated where possible and efforts are being made throughout the park to improve building envelopes.
Baseline 2003: 631,666 gal propane
2017 progress: 1,025,204 gal propane = 62.3% increase

Baseline 2003: 704,316 gal fuel oil
2017 progress: 449,762 gal fuel oil = 36.1% decrease
Natural Gas
Natural gas is only used in one facility, located in West Yellowstone.
Baseline 2003: 10,910 ccf natural gas
2017 Progress: 10,879 ccf natural gas = 0.3% decrease
Last updated: April 19, 2019