Artist-in-Residence
This program is temporarily on hold until
the park recovers from the Carr Fire.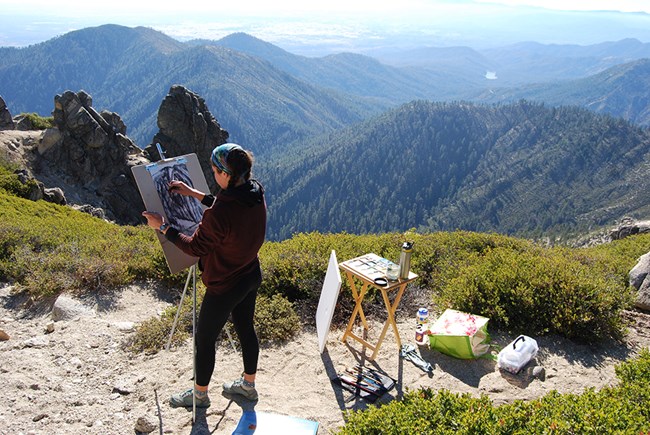 Artists in National Parks
Artists have had a long-standing impact on the formation, expansion, and direction of our national parks. Painting the landscapes of the American West, visual artists like George Catlin and Albert Bierstadt focused attention on natural wonders in the western landscape, then unfamiliar to the eastern populace.
These visual records of early artists helped to stimulate the establishment of many of our national parks.
Today, painters continue to document national park landscapes with contemporary approaches and techniques. Writers, sculptors, musicians, composers, and other performing artists also draw upon the multifaceted quality of parks for inspiration.
These artists translate the national parks purpose, as a place of pleasure and preservation, into images which bring others enjoyment and a deeper understanding of the parks that many Americans may never visit.
Whiskeytown National Recreation Area's Artist-in-Residence program seeks to continue this tradition, offering professional artists (writers, composers, visual and performing artist) the opportunity to spend a couple of weeks exploring old growth forests, oak woodlands, majestic waterfalls and the forested slopes of Shasta Bally.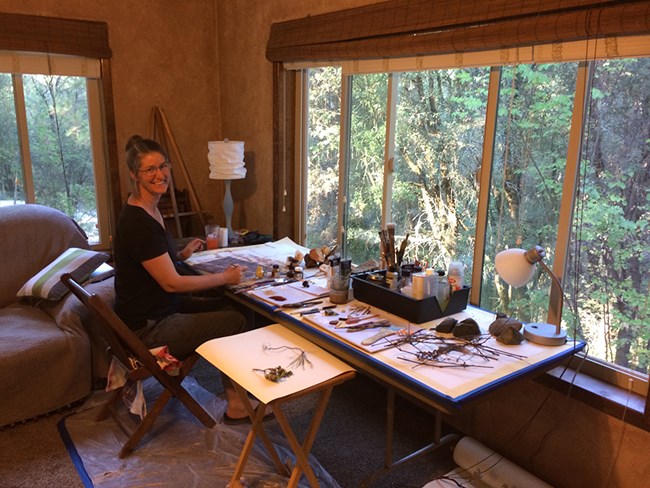 How the Program Works
Artists selected are offered a rustic two bedroom cabin tucked in the forest of Whiskeytown National Recreation Area to use as a studio and base camp. Residencies are scheduled through the spring, summer and fall for stays from one to three weeks. In return, the artists donate one painting created at Whiskeytown during their stay. The donated art becomes part of the art collection at Whiskeytown National Recreation Area. Artist must supply their own meals and transportation to Whiskeytown; however, there is no charge for rent or utilities while staying at the cabin.
Whiskeytown National Recreation Area is a 42,000 acre forested park with a large lake in a mountain setting with four waterfalls, and peaks over 6,000 feet high. Over the past fourteen years, the park has hosted artists from all over the United States. We believe that through art comes appreciation for the place, and by developing a collection of art from the artist-in-residence program, the public will grow to appreciate and value Whiskeytown National Recreation Area even more.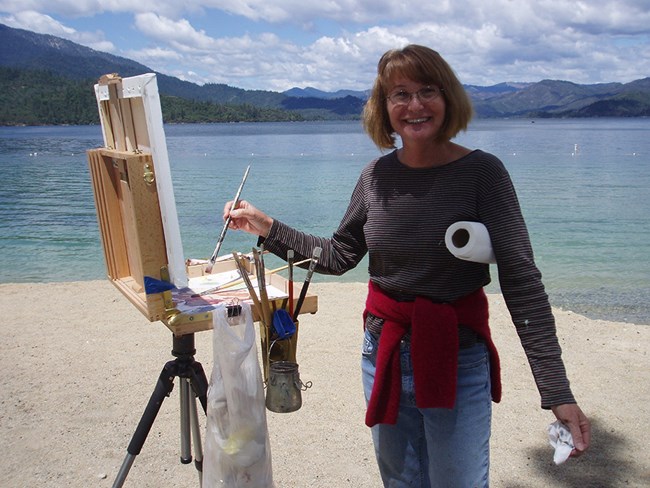 How to Apply
This program is temporarily on hold until
the park recovers from the Carr Fire.
The call for artists and application process is done annually in the beginning of each new year.
We ask each applicant to submit the following:
1. Artist resume and exhibition record.
2. Statement of intent for the residency.
3. Sample CD with 5 to 8 images of artistic works (please also include a printed version of the images).
4. Preferred residency dates.
Send applications to:
Whiskeytown Artist-in-Residence Program
P.O. Box 188
Whiskeytown, CA 96095
For questions regarding Whiskeytown's Artist-in-Residence program, please contact the
Artist-in-Residence coordinator
.
The Artist-in-Residence Program at Whiskeytown National Recreation Area is generously supported by the Friends of Whiskeytown. Click here to learn more about this and other ways the Friends of Whiskeytown supports programs and projects at Whiskeytown.

Click here to discover other parks which have Artist-in-Residence programs.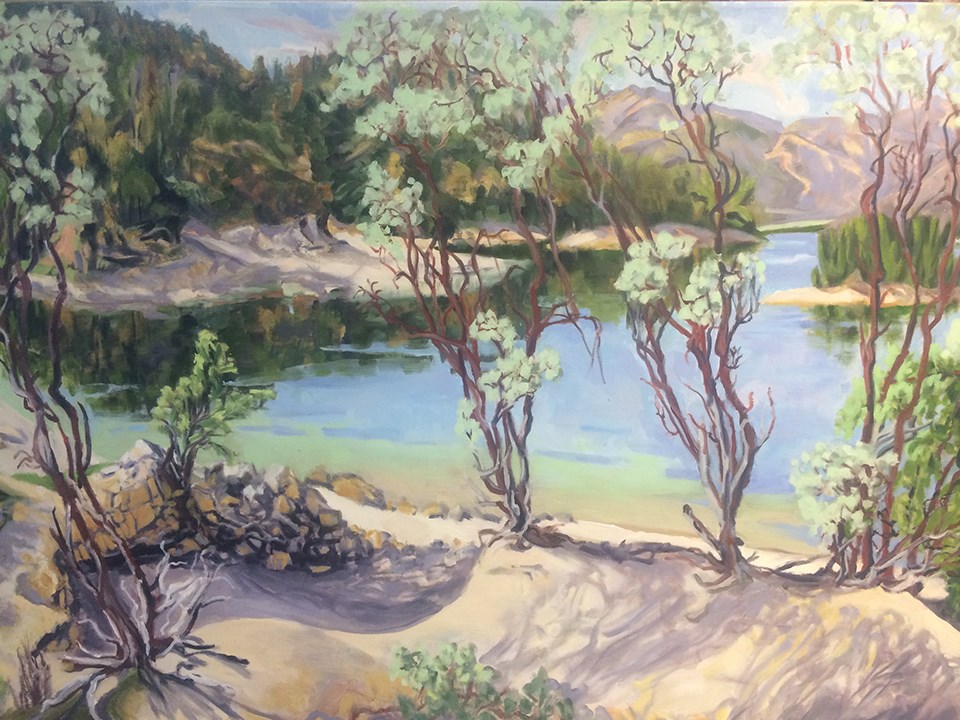 Last updated: September 22, 2020