Permits & Reservations
Current Campsite Closures
Rainy Lake
Saginaw Bay West R104 - Closed for the season
Rainy Lake Group Site R74 - Closed for a portion of the season

Namakan Lake
Catamaran N15 - Closed through June 15

Sandpoint Lake
Granite Cliff S. S7 - Closed through June 15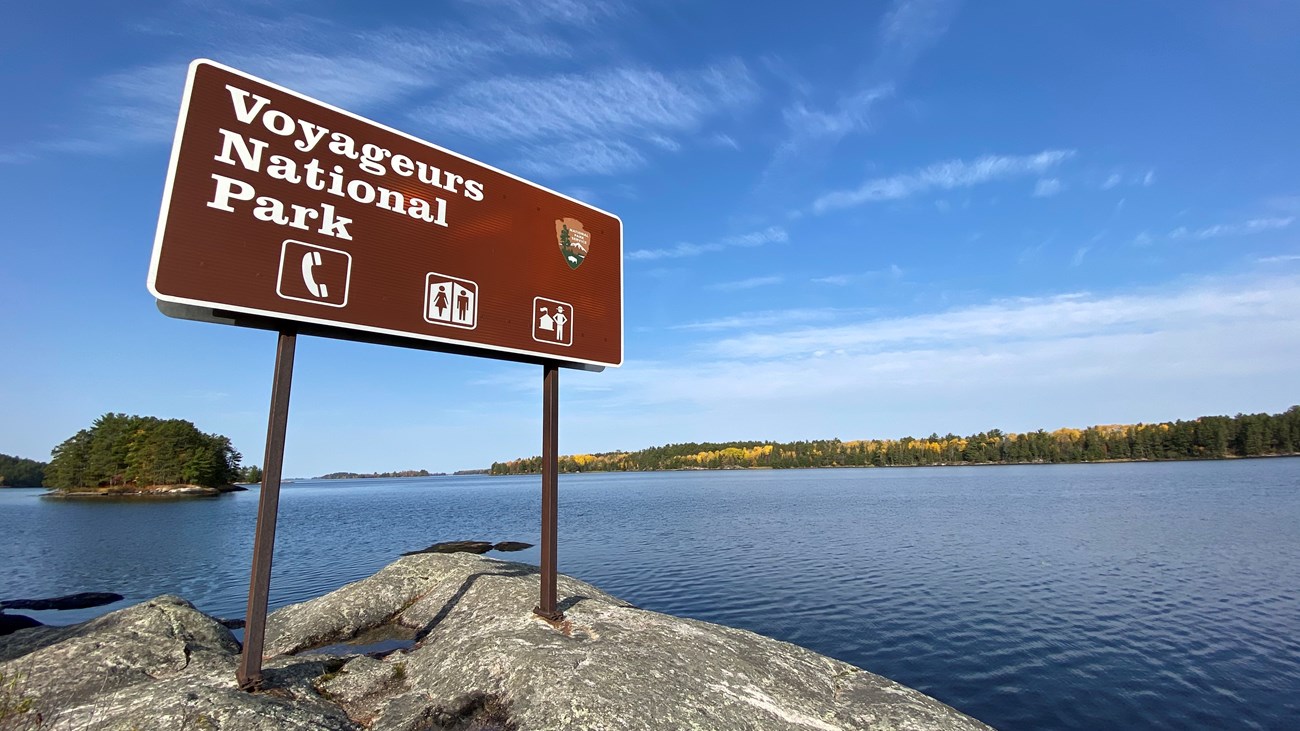 Voyageurs Entrance Fee: Free!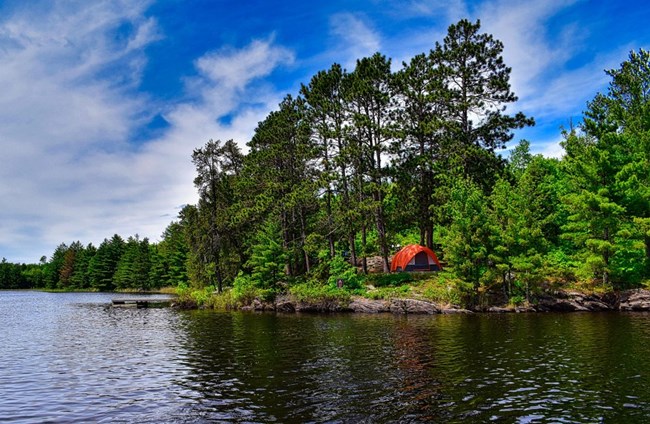 Camping Permit Fees
All tent campsites within Voyageurs National Park require a reservation fee and nightly amenity fees.
High Use Season: May 15 through October 15

Fees vary by site type; view fee table

Reservations available the previous November 15

Low Use Season: October 16 through May 14

All sites are $10/night
Reservations available

the previous

March 15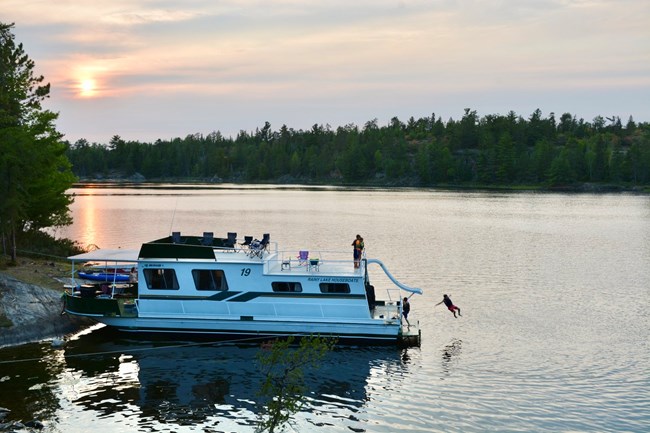 Houseboat Permit Fees
All houseboats, sailboats, and cabin cruisers require permit fees for overnight stays in Voyageurs National Park. A houseboat is defined as a registered vessel that contains sleeping facilities, cooking and food storage facilities, and a no-discharge toilet.
Houseboat Season: May 1 through October 31 ($15/night)

Reservations available November 15th for each following season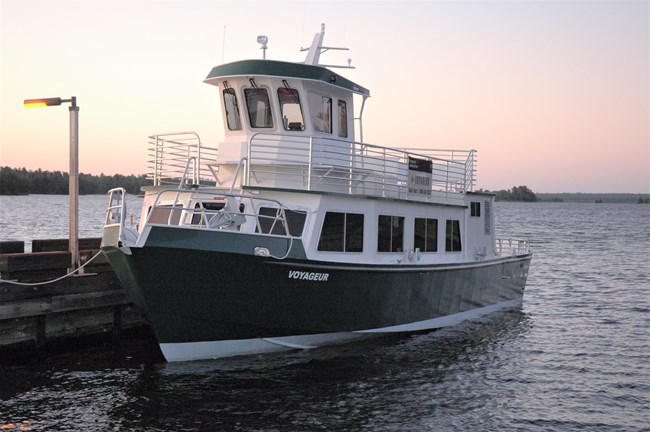 Tour Boat Ticket Fees
Ranger-led boat tours require a fee at Voyageurs National Park.
Reservations for Ranger-led boat tours typically become available on April 15th for the summer season
Fees vary depending on length of time and distance traveled. View a listing of typically-offered tours and associated fees.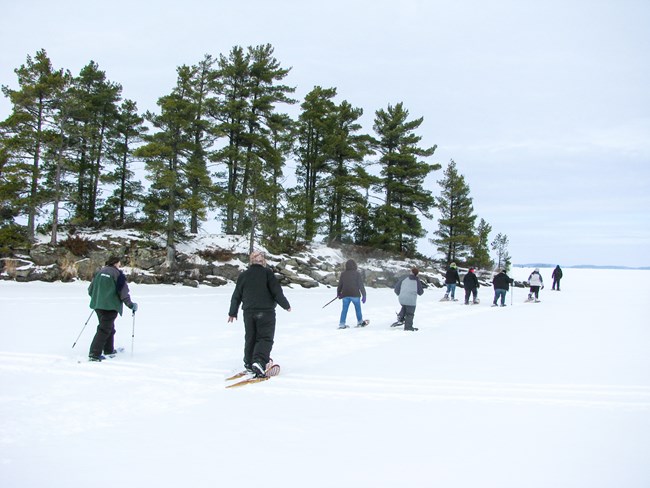 Winter Equipment Rental Fees
The use of snowshoes and cross-country skis from the Rainy Lake Visitor Center now requires a fee to help maintain recreation equipment inventory at Voyageurs National Park.

Tickets for Voyageurs National Park Winter Equipment Rentals will become available as winter conditions allow, typically in the first week of January each year.
Reserve the use of cross-country skis or snowshoes (link coming Dec 19 for January reservations)
Your Fees Benefit the Park!
Any fees you pay when exploring or camping in Voyageurs National Park make a difference! We participate in the congressionally-authorized Federal Lands Recreation Enhancement Act (FLREA). In Voyageurs, 96 percent of the fee revenue collected in the park stays here to help fund park projects related to the fee program.
Tour ticket fees allow a self-sustaining boat tour program to continue bringing visitors beyond where the roads end, to explore the vast expanses of natural beauty and places of historical and cultural significance within Voyageurs National Park. This service is crucial for helping all visitors have access to remote locations within the park.
Camping fee revenue stays right here at Voyageurs to help improve the visitor experience by funding site cleaning and maintenance, camping infrastructure improvements, backcountry access and trails upkeep, day use and visitor destination site enhancement, and the operation of the reservation system.
Winter Equipment Rentals fees help to replenish our inventory of cross-country skis and snowshoes as aging equipment becomes damaged and unusable.
Your fees are appreciated! They are critical in providing outstanding visitor services and for maintaining exceptional recreation opportunities well into the future!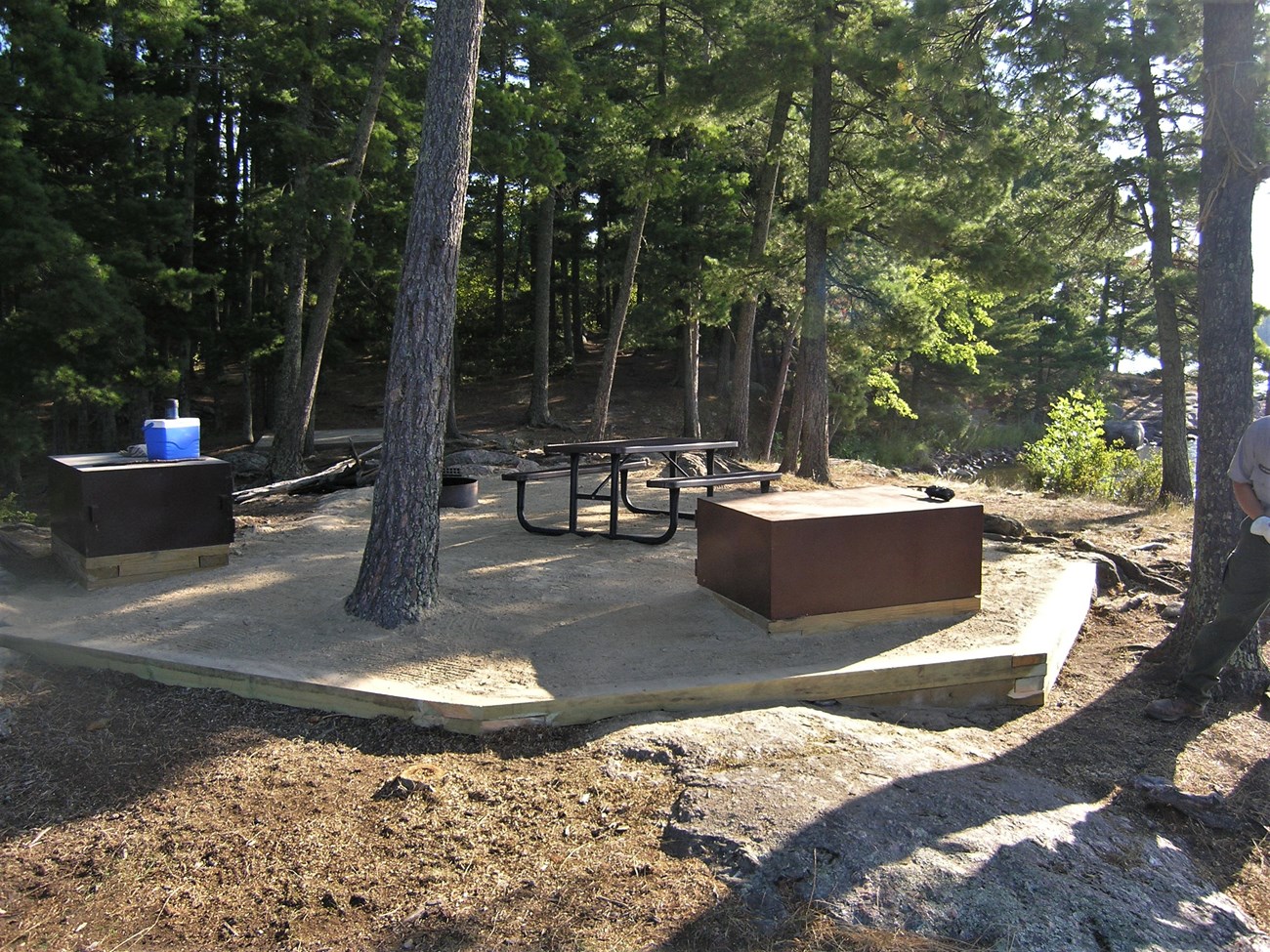 Other Park Services, Permits & Fees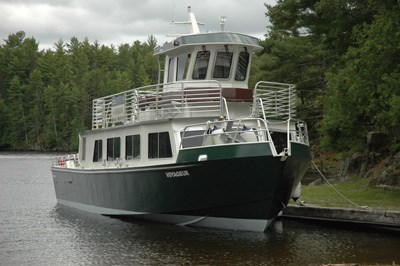 Tour Boat Charters
Would one of our park tour boats be the perfect setting for a special event? They are available for charter through a Special Use Permit!
Special Use Permits (SUP)
All activities considered to either be a special event or special park use activities are required to obtain a Special Use Permit (SUP). These include, but not limited to:
Public gatherings
Sporting events
Weddings and other special events
Commercial Use Authorizations (Buisness Permits)
To conduct business in the park (e.g., private tour boat charters, fishing guide services, water taxis, boat rental), you must obtain an active Commercial Use Authorization (CUA).
Last updated: August 21, 2023