Camping at Voyageurs National Park
All campsites in Voyageurs are accessible only by water.
However, there are also
drive-up campsites near the park's borders
for tents, RVs, and car campers.
For winter campers
, campsites in the park may also be accessible by foot and snowmobile.
For spring, summer, and fall camping, select the method you'll use to camp to start planning your trip.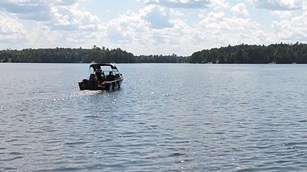 I have a boat, paddle craft, or shuttle
Learn how to get an overnight permit to camp in Voyageurs using your own watercraft, a rental, or a hired water taxi.
I'm using a houseboat
Learn how to get a permit for staying overnight in your own houseboat or a rental.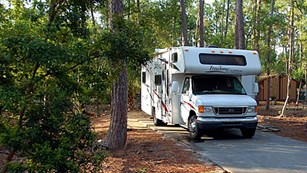 I'm using an RV or car to travel to camp
If you're traveling by RV or car and do not have access to a boat, there are many camping options for you either near or next to the park.
Last updated: November 12, 2019