Camping at Voyageurs National Park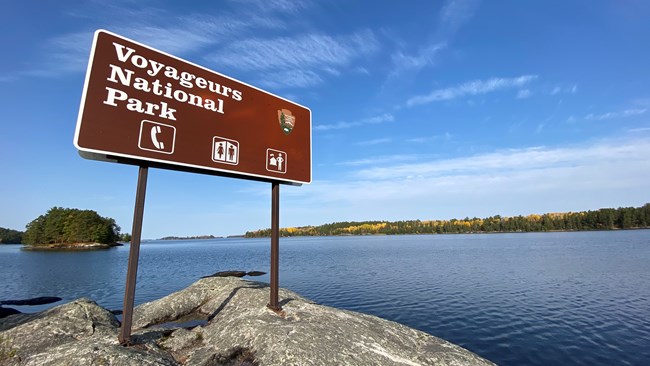 ** Voyageurs is a water-based national park **
All campsite types (except primitive) require a watercraft
All camping types require a reservation/permit
Lakes can remain ice-covered until mid-May, but ice-out dates on each lake can vary greatly
Lakes typically begin to freeze up in November
Before winter camping, always check the most recent trails report before venturing onto the ice
---
Planning a camping trip at a water-based park comes with extra considerations, but by understanding the options below, you can be sure to find an adventure that best suits you!
Click on a camping type below to learn more about planning your Voyageurs adventure!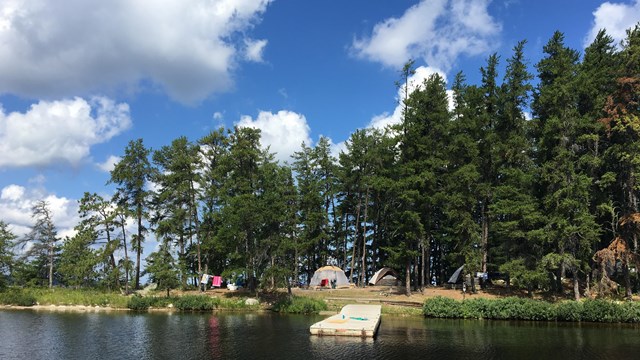 Frontcountry Camping
Have your own watercraft? These 137 sites are located on the park's large lakes and are directly accessible from any park boat launch.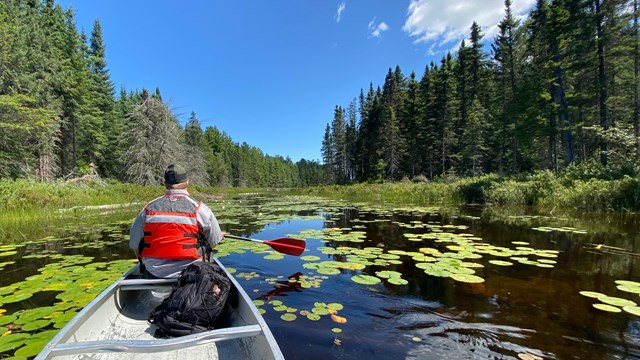 Backcountry Camping and Canoe Rentals
Looking for a secluded camping trip that incorporates backpacking? These remote sites require a boat ride to a trailhead followed by hiking.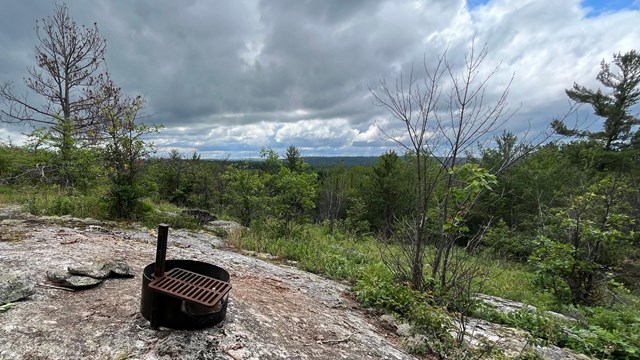 Primitive Camping
Want a backcountry experience without leaving the mainland? VNP has two hike-in campsites along the Kab-Ash Trail that don't require a boat!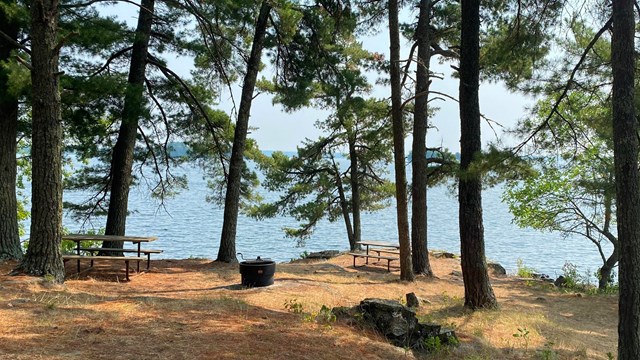 Nearby Drive-In Camping
Prefer a campground you can drive a car or RV to? Click here for nearby campground options outside the boundaries of the park.
Winter Camping
Campsites in the park may also be accessed by foot and snowmobile when proper winter conditions and safe ice are present. With the proper precautions and winter safety guidelines in mind, Voyageurs National Park is an ideal winter adventure destination!
Site Types and Amenities Available
Voyageurs National Park has a variery of site types to accommodate visitors, from overnight campsites to day use areas for picnics and swimming. Here's a breakdown of all the site types you can find in Voyageurs National Park.
Leave No Trace Principles
In a water-based National Park with remote campsites, we hope that visitors feel compelled to do their part in keeping this special place pristine for the enjoyment of future visitors. The stewardship mindset is so very important in maintaining the health and beauty of this and all protected places. Please keep these simple yet impactful
Leave No Trace
principals in mind to help guide you in leaving the places you visit better than you found them.
Frontcountry, Backcountry & Primitive Campsite Map
All frontcountry and backcountry campsites require travel by boat. Primitive sites do not require a boat but require hiking several miles. Click on any site below to see more detailed information and make reservations on recreation.gov. Use the map's measuring tool to find distances between sites or plan paddling routes.
Last updated: March 14, 2023