Guided Tours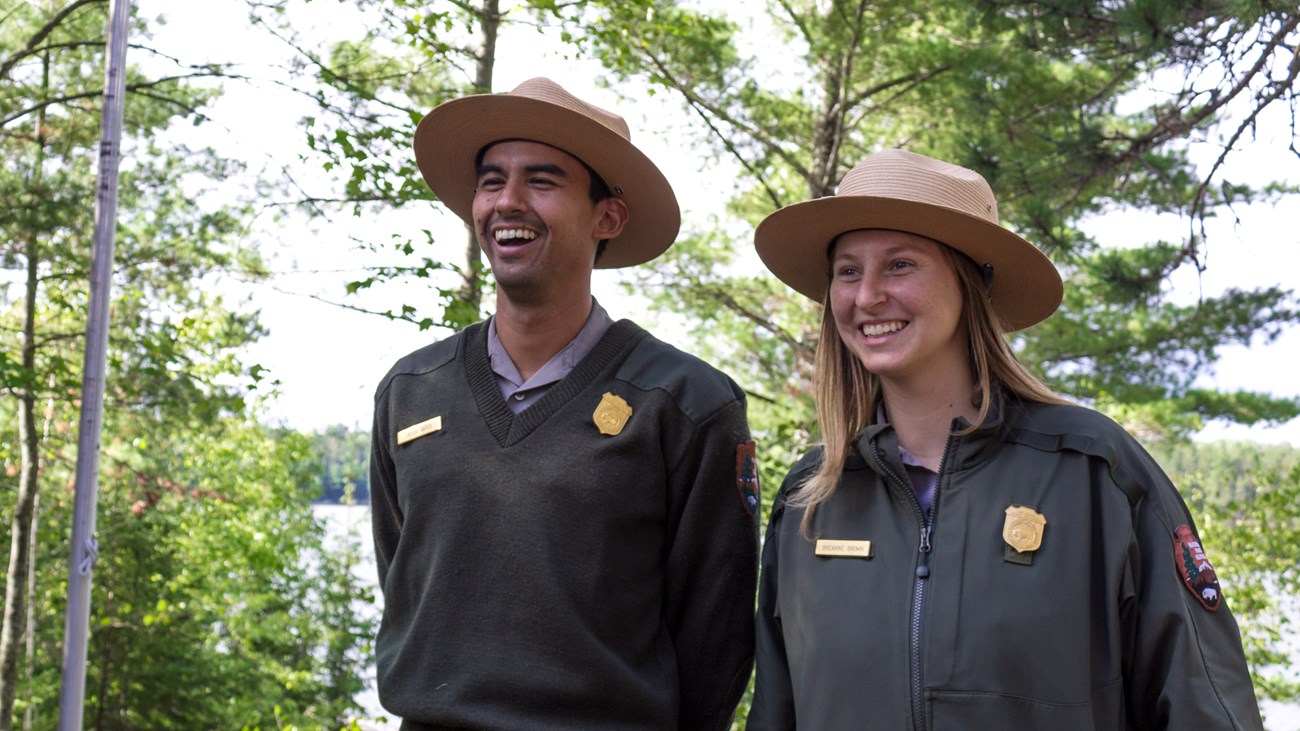 Summer and Fall Programs
Voyageurs National Park offers a wide range of guided boat tours and ranger-led programs during the summer and fall, primarily June - September. Programs take place throughout the park, with most boat tours departing from the Rainy Lake and Kabetogama Lake Visitor Centers. Stop by a visitor center or check our events calendar for the current schedule of ranger programs.

Tour Boat Reservations
All tour boat reservations are handled by Recreation.gov. Reservations are available starting April 15th, annually, either online or by telephone at 1-877-444-6777. All tours are subject to change, please call ahead for schedule changes.
Reservations are strongly encouraged as boat tours do sell out.
Walk-in ticket sales stop 30 minutes prior to tour departure.
Tour Boat Reservation Frequently Asked Questions and Information
Can I walk into a visitor center and make a reservation?
Rainy Lake Visitor Center and Kabetogama Lake Visitor Center only
Yes. Walk-ons may inquire, make a walk-on reservation, and pay, with a credit card only,
for a tour at the Rainy Lake and Kabetogama Lake Visitor Centers if space is available.
Visitors may do this between the hours of 9:00 a.m. and 5:00 p.m. prior to departure of
a tour. All ticket sales will stop 30 minutes prior to departure of a tour. If all seats have
been paid for with advanced reservations through www.recreation.gov, then no walk-on
passengers will be accepted.
Payment Method
Credit cards are required to make all reservations. No cash, checks, or travelers checks
are accepted.
How do I know what an adult, child, or toddler fee is?
Adult fees cover ages 17 and up, child fees cover ages 3-16, toddler fees are 2 and
under. Go to www.recreation.gov for specific fee information.
Cancellation Policy
Visitors must call the National Call Center to cancel a tour, not a visitor center. If a visitor calls for any reason to cancel a tour they must call at least 24 hours prior to departure.

A $3.00 service fee applies for all cancellations made by the visitor. No refunds will be issued if less than 24 hours notice is given. Refunds will be issued ONLY if advance reservations are canceled at least 24 hours before the scheduled tour departs.

Refunds are given only by www.recreation.gov.
What if the park cancels a tour?
The park reserves the right to cancel a tour for any reason. If a tour is canceled by the park a full refund will be given to the visitor by Recreation.gov. Some reasons the park may cancel a tour are: if there are U.S.C.G. weather restrictions or not enough paying passengers.

Call the respective visitor center prior to departure to find out if your tour is going.

Keep in mind the following: tour boat captains do not make a determination on
the weather until 1-hour prior to departure and the park may not know if a tour meets the minimum number of passengers until 1/2-hour prior to departure.

To inquire about a cancellation, call the Kabetogama Lake Visitor Center (218) 875-2111, or the Rainy Lake Visitor Center (218) 286-5258.
Must I check in at a visitor center before boarding the boat?
Yes. All visitors MUST check in at the respective visitor center before boarding the tour boat. This allows park staff to make sure all reserved passengers have boarded and inform you of any necessary information.


Last updated: September 12, 2022