Calendar
Experience Voyageurs All Year
Join a ranger to experience Voyageurs National Park any time of year. Get details about programs based on the season below, or check out our calendar to see what is happening each day in Voyageurs and our Gateway Communities.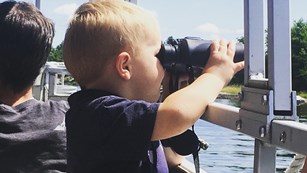 Summer and autumn programs
Learn the dates, times, and starting point of Voyageurs' summer and autumn programs.
Search Filters
By Park
By State/Territory
By Event Type
Last updated: August 17, 2022