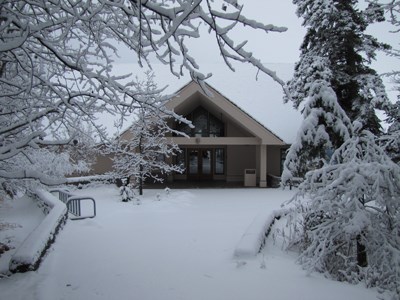 Come Enjoy this Winter Wonderland!
Winter visitors enjoy the beauty of Voyageurs National Park by snowmobile, on cross country skis, in an auto on the ice road, on snowshoes, or in ice-fishing houses. Voyageurs invites visitors who want to get out of the cold to come to the Rainy Lake Visitor Center.
Be prepared for your adventure. Plan ahead and watch the weather. Here are tips for winter safety while snowmobiling, ice fishing, and enjoying all that winter has to offer.