Things To Do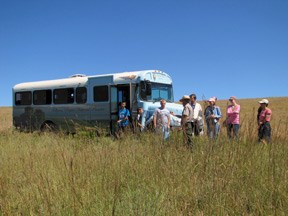 Guided Activities

Guided Bus and House Tours

Bicycling

Bicycles are not allowed on the preserve hiking trails, but just 17 miles north of the preserve at Council Grove is an access point to the Flint Hills Trail State Park that offers 117 miles of old railroad bed perfect for the biking experience. From the preserve, travel 17 miles north on K-177 (turn left from the parking lot) until you reach Council Grove, KS. Continue on straight into town and stop at the stop sign. K-177 runs directly into Main Street.
Then follow these directions:
Council Grove — From Main Street (US 56) turn right and travel east to S. 8th Street. Then turn right and travel south 2 blocks to Donnon Street and then turn right again and travel west for 2 blocks.


Last updated: July 19, 2018