Guided Tours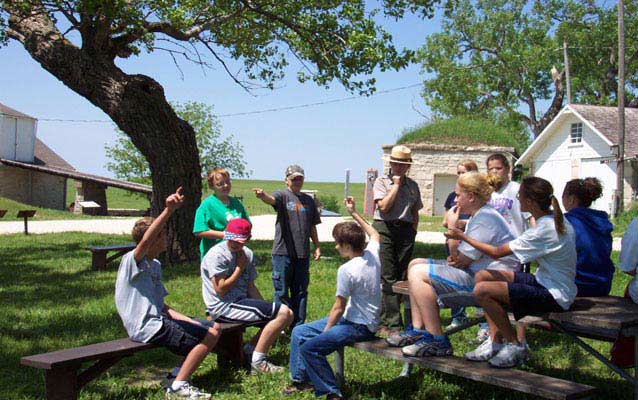 The historic buildings are open daily and may also be viewed at our Virtual Tour Section.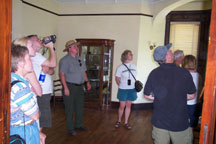 Daily House Tours - 30 minutes
At 10 a.m. and 2:30 p.m. daily guided house tours of the 1881 limestone Spring Hill Ranch house are conducted from May through October. Winter house tour hours vary based on available staffing. All activities are free of charge.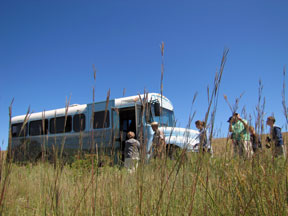 Prairie Bus Tours - Join us for a tour through the prairie via an air conditioned bus. Monday through Friday a daily bus tour is given at 11 a.m. On Saturday and Sunday a bus tour is given at 11 a.m. and 1 p.m. Please call 620-273-8494 (hit 0) in advance to reserve your tour. All activities at the preserve are free of charge. Wet road conditions or lack of staff may cancel a tour. If you have made a reservation and a tour must be cancelled, you will receive a call the morning of the tour. Come experience the preserve and all its beauty and history.
Bus Tours are provided from the last Saturday in April through the last Sunday in October.