The Agitators Podcast

The Agitators: The Story of Susan B. Anthony and Frederick Douglass

The Agitators tells of the enduring but tempestuous friendship of Susan B. Anthony and Frederick Douglass. Great allies? Yes. And at times, great adversaries. Young abolitionists when they met in Rochester, New York in the 1840s, they were full of hope and a common purpose. As they grew to become the cultural icons we know today, their movements collided and their friendship was severely tested. Follow these brilliant, flawed, and rebellious activists with host Ashley C. Ford. Their message still matters.

This six-part podcast is based on the play The Agitators; playwright Mat Smart used historical documents to imagine Susan and Frederick's conversations. We're joined by the team from the onstage production: Actors Cedric Mays and Madeleine Lambert, Director Logan Vaughn, and Composer Juliette Jones of Rootstock Republic.

The Agitators is brought to listeners by the Women's Suffrage Centennial Commission, the National Park Service, and PRX.
Episode 1. Beginnings: 1849 and 1861
Frederick Douglass and Susan B. Anthony met in the late 1840s.Their friendship deepened working together with the Anti-Slavery Society.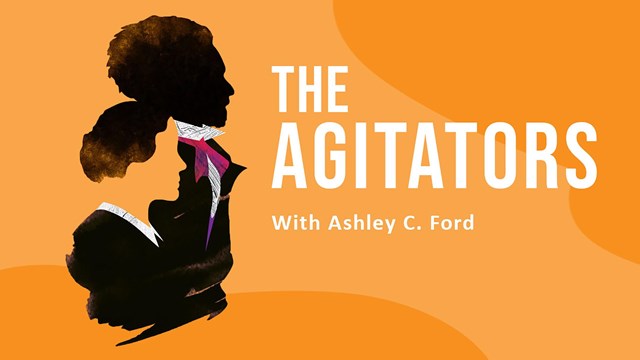 Episode 2. from Bondage to Freedom: 1861
From facing an angry mob to speak out against slavery, this episode brings to life Frederick and Susan's agitations during the Civil War.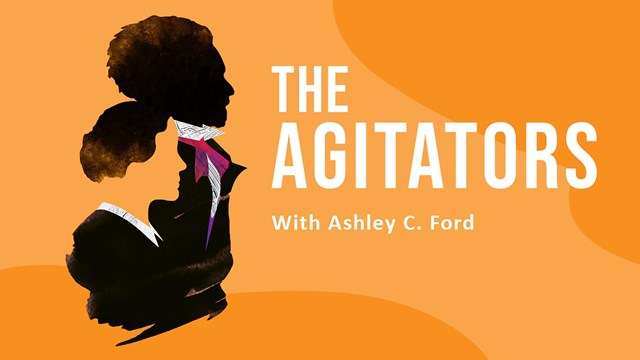 Episode 3. Reconstruction: 1867 and 1869
In the years after the Civil War, Frederick and Susan fight to make the United States a country for all – where everyone can vote.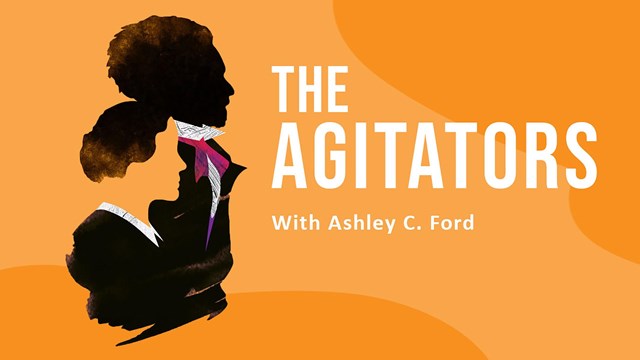 Episode 4. Seeing Anew: 1870 and 1872
In the unlikeliest of places, an integrated baseball game in 1870, Susan and Frederick attempt to repair the rift between them.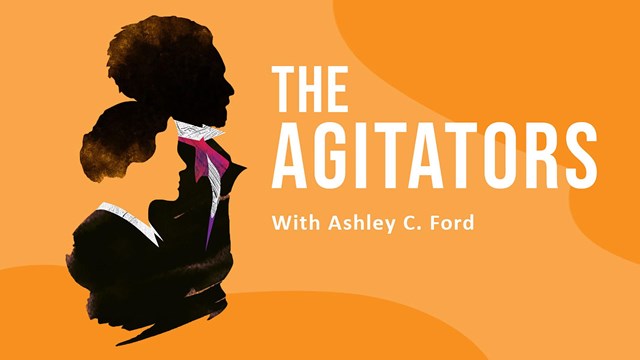 Episode 5. Infinite Light: 1883 and 1888
In this episode, as Frederick's hopes are sidetracked by personal loss, Susan attempts to help him find his way back.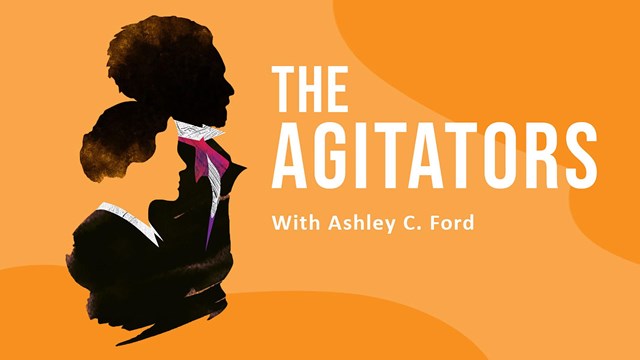 Episode 6. "Fight for my rights!"
It's 1894 and 1895. Susan and Frederick, well into their 70s, confront one another like prizefighters who don't know when to quit.
Listener Companion from the National Park Service
Here you will find links to additional information that supports the entire podcast series. Each episode is also accompanied by additional material.
Credits
Originally Commissioned and Produced by Geva Theatre Center, Rochester, NY Mark Cuddy, Artistic Director; Christopher Mannelli, Executive Director

THE AGITATORS was developed as part of The New Harmony Project 2017 Conference.

Playwright: Mat Smart

Podcast adaptation from: the Women's Suffrage Centennial Commission, the National Park Service, and PRX Productions

Podcast adaptation envisioned by: Commission Executive Director Anna Laymon and Director of Communications Kelsey Millay

Cast:
Frederick Douglass: Cedric Mays
Susan B. Anthony: Madeleine Lambert
Director: Logan Vaughn
Executive Producer: Jocelyn Gonzales
Managing Producer: Genevieve Sponsler
Post-Production Sound & Mixing: Sandra Lopez-Monsalve and Ian Coss
Original Music and Score: Juliette Jones and Rootstock Republic
Music Recording, Mixing, & Mastering: Joshua Valleau
Theme Song Production: Hunter LaMar
Logo Design: Alabama Shakespeare Festival and Stephanie Marsellos
Last updated: December 31, 2020