And Nothing Less Podcast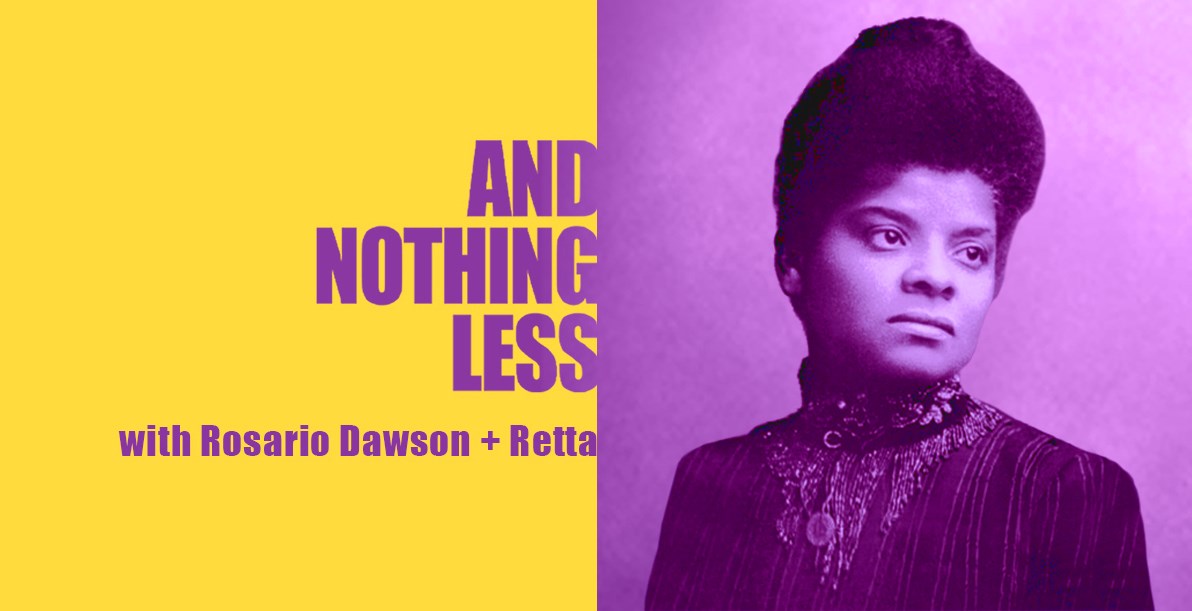 "Men their rights and nothing more;
women their rights and nothing less."

Written by suffragists Susan B. Anthony and Elizabeth Cady Stanton, women's rights activists used this rallying cry to demand voting equality. But the suffrage movement included far more voices and perspectives than these two well-known names: throughout the fight for women's right to vote, generations of diverse activists demanded full access to the ballot box. Hosts Rosario Dawson and Retta guide us through this seven-part series from the Women's Suffrage Centennial Commission and PRX, bringing us the stories we didn't learn in our history books.

And Nothing Less is the official podcast commemorating 100 years of the 19th Amendment and women's constitutional right to vote.
Listener Companion from the National Park Service
Here you will find links to additional information that supports the entire podcast series. Each episode is also accompanied by additional material.
About the Podcast
Credits:
And Nothing Less was envisioned by WSCC Executive Director Anna Laymon, with support from Communications Director Kelsey Millay. Executive Producer: Genevieve Sponsler. Producer and Audio Engineer: Samantha Gattsek. Writer and Producer: Robin Linn. Original Music: Erica Huang. Additional Support: Ray Pang, Jocelyn Gonzales, Jason Saldanha, John Barth. Marketing Support: Ma'ayan Plaut, Dave Cotrone, Anissa Pierre. Booker: Amy Walsh. Logo: Stephanie Marsellos.
Last updated: September 16, 2020