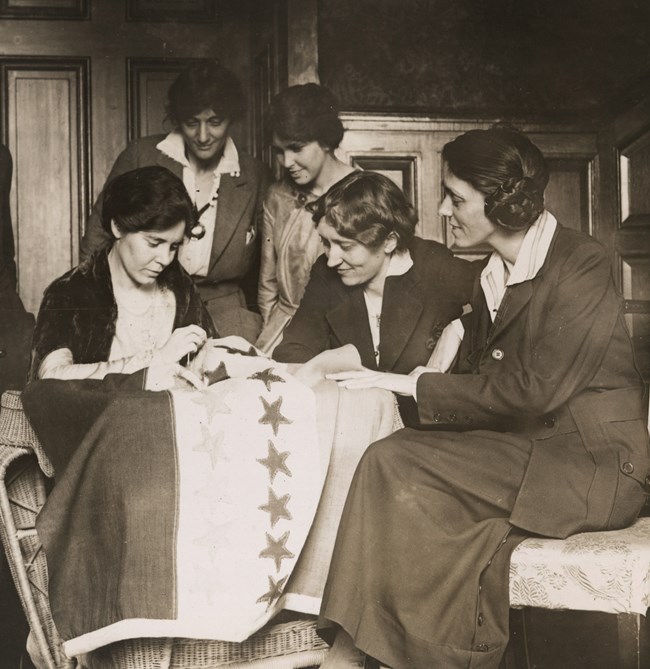 What are StoryMaps?
StoryMaps are tools for digital exploration. They focus on places while telling a story. As you use a StoryMap, you can travel from one end of the country to another (digitally of course), while viewing photographs and reading stories. StoryMaps are a great way to travel without leaving your front door!

The Struggle for Women's Suffrage
This StoryMap features places related to women's suffrage (the right to vote) and the ratification of the 19th Amendment. This amendment recognized women's voting rights.

In 1919, the 19th Amendment passed both houses of Congress. But before it became law, 36 states needed to ratify it. Over the next year, states all across the country ratified the amendment. Finally, on August 18, 1920, Tennessee became the 36th state to ratify the amendment, making women's suffrage legal.

In the following years, states that had not voted for the amendment showed their support for women's suffrage by belatedly ratifying it. This map features places of women's suffrage in the original 36 states that voted for the amendment as well as those that belatedly ratified it.

While there are many more places associated with women's suffrage in all 50 states, the District of Columbia, and the US Territories, this map highlights a few of the important places in this chapter of American history. The places on this map are recognized for their historic significance and are listed on the National Register of Historic Places, a National Park Service program.

The StoryMap was produced in concert with National Park Service partners, including the National Conference of State Historic Preservation Officers.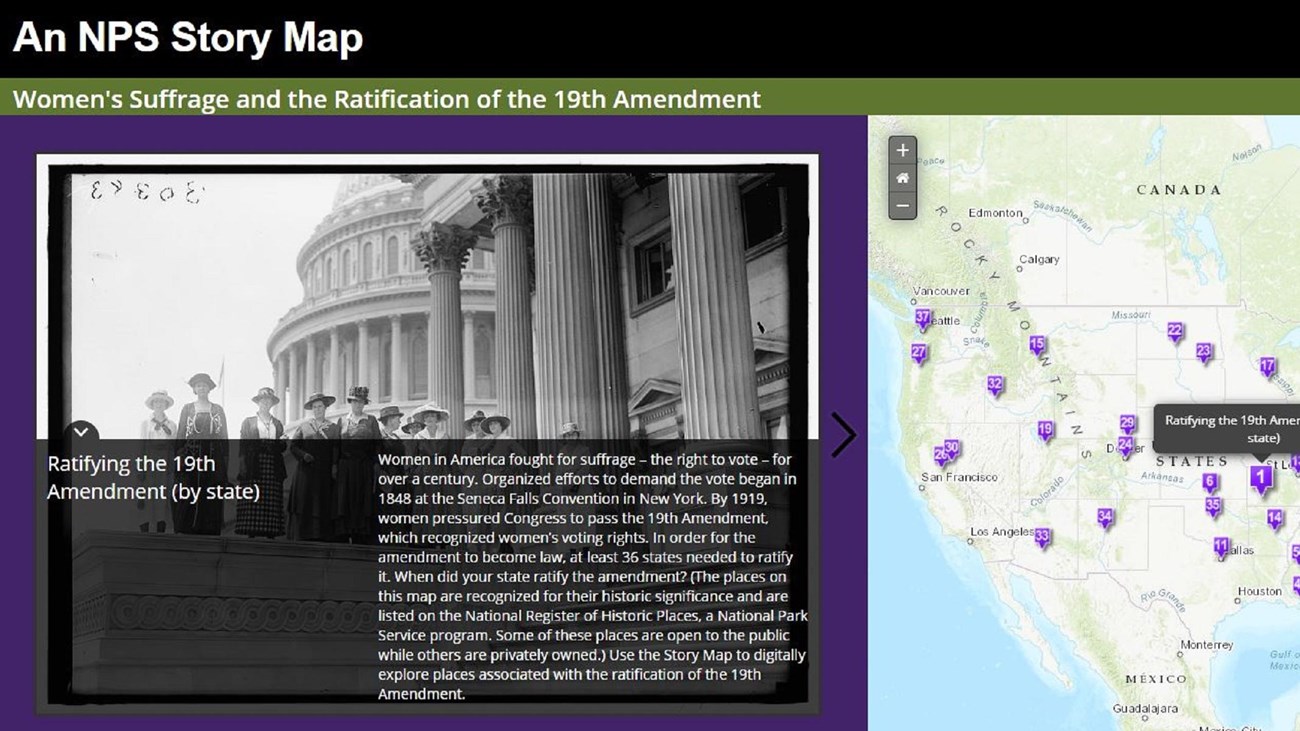 Women's Suffrage
Explore the StoryMap to discover the important places associated with the ratification of the 19th Amendment.
Women's Suffrage and the Ratification of the 19th Amendment
---
A SlideMap combines a slideshow with an NPMap, zooming in on points in the presentation. This new feature is currently in beta testing. Please email us.