April Is Connected Conservation Month
There are many examples of parks and programs working with neighbors, partners, and communities to protect our special places. Each day in April, Connected Conservation Month, a different project will be highlighted.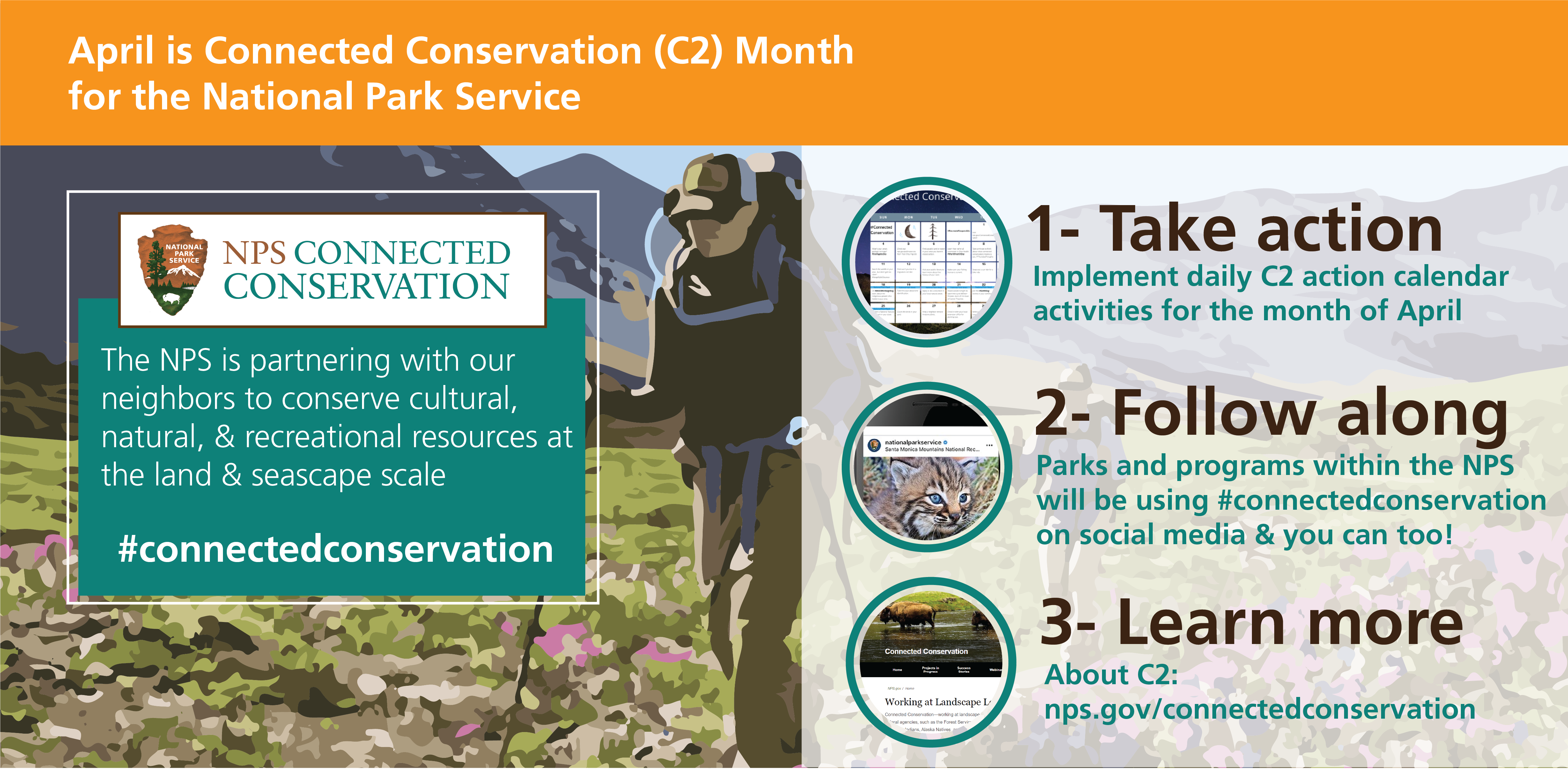 The infographic is titled April Is Connected Conservation (C2) Month for the National Park Service.

In the background, a person hikes through a mountain valley while holding hiking poles. A square overlays the image and contains the following information: An arrowhead logo next to NPS Connected Conservation,The NPS is partnering with our neighbors to conserve cultural, natural, and recreational resources at the land and seascape scale #connectedconservation.

Another square overlays the image and includes a numbered list of directions, each accompanied by a circular image. Thumbnail image of a calendar next to 1-Take Action, Implement daily C2 action calendar activities for the month of April. Thumbnail image of a bobcat next to 2-Follow along, Parks and programs within the NPS will be using #connectedconservation on social media & you can too! Thumbnail of a screenshot of webpage with a photo of bison next to 3-Learn more, About C2: nps.gov/connectedconservation.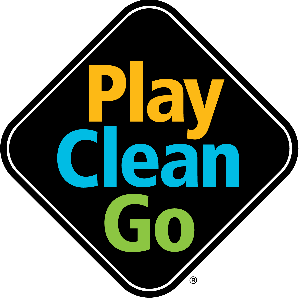 International Dark Skies Week
April 9: Fighting Invasive Species
Invasive species damage park resources, and they certainly don't stop at park boundaries. They are an issue that truly requires a joint effort. Everyone can help stop the spread of invasive species, and the National Park Service works with many partners to share information about how we can all get involved.
Partners in Invasive Species Prevention
Connected Conservation Month
Last updated: April 9, 2021