Permits & Reservations
EXCURSION RESERVATIONS
If you would like to make a reservation for an excursion, please call our Fee Booth at (570) 340-5204. It is open Wednesday through Sunday from 9:00 a.m. - 4:00 p.m.

BUS TOUR/SCHOOL GROUP RESERVATIONS
We welcome your bus tour, or school field trip! While our museums are self-guided, your group may be met by a park ranger who will introduce you to the site on the day of your visit. To plan a group visit, send an email or phone (570) 340-5186, Monday-Friday, 9:00 am - 3:30 pm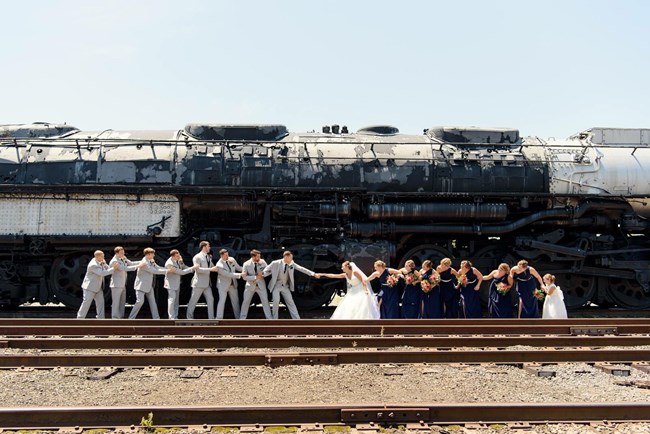 SPECIAL USE PERMITS
A Special Use Permit is a short-term activity that takes place in a park area and provides a benefit to an individual, group, or organization, rather than the public at large. The National Park Service may permit a special park use providing the activity will not cause derogation of the park's resources or values, visitor experiences, or the purpose for which the park was established. Primary concern will be given to the potential for resource damage and to anticipated disruption of normal public use.

Special Use Permits must be obtained in advance. Permit processing typically takes 30 days but could be longer for larger events that require park participation in planning or for events that require that a park monitor be present for the event.

Although most activities do not require insurance, large events do, so it pays to apply well in advance of your large event. All permits require an application and a non-refundable application fee. Depending on the type of activity, additional fees may apply.

Examples of events that require a Special Use Permit are cultural programs, picnics, festivals, wedding ceremonies, film and photography projects, static displays, etc.

Within your application, the Superintendent will look for a meaningful association between the park and the event and how the event contributes to visitor understanding of the park's significance. Conflicts with other events and park staffing are other considerations taken into account during the approval process.
PLEASE NOTE: Permission is not granted until the permit is fully executed and authorized by the Superintendent.

SUBMITTING YOUR APPLICATION:
Please be sure to provide as much detail as possible in order for a timely response. Submitting information regarding maps, dates/times, equipment, locations will help speed up the review process.
CONTACT INFORMATION:
Mail applications and application fee payments to:

Steamtown National Historic Site
Attn: Special Use Permit Coordinator
150 South Washington Avenue
Scranton, PA 18503-2018
Phone: 570-340-5182
Fax: 570-340-5328

If you have additional questions you may send us an email.
NOTE: Application fees MUST be received before your application can be reviewed. Applications are not accepted via email as they contain confidential information and email is not secure (encrypted).

Thank you for your interest in Steamtown National Historic Site, a unit of your National Park Service.


Last updated: January 16, 2020