Plan Your Visit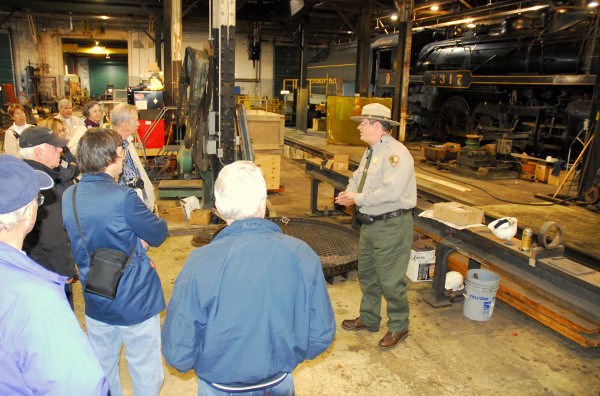 The park is open year-round with the exception of Thanksgiving, Christmas and New Year's Day. Some tours and all of the train rides are seasonal. Note that all children 15 and under must be accompanied by an adult while aboard train rides and excursions.

Steamtown does not charge an entrance fee. However, if during your visit you would like to take advantage of a seasonal short train ride or excursion trip, stop at the Ticket Kiosk to purchase tickets. For schedule information, visit our calendar page.
On the day of your visit, check the Visitor Center "Today's Programs" display to learn about other programs that may be offered that day. You can pre-plan your day by checking our tour schedule. You may want to also check the Trip Planning Guide for more information.
With a little advance planning, you can make the most of your trip to Steamtown. Be sure to check out the contents of Steamtown's website, especially the Things to Do and Directions. The answers to most visitor questions can be found there. If you can't find the information you are looking for, check the "FAQs" page or visit the "Contact Us" page for additional options.
Enjoy your visit!
#2020ParkVision


Last updated: January 29, 2020