Accessibility
Steamtown National Historic Site is accessible, with the exception of some historic locomotives and railroad cars. IMPORTANT NOTE: Some train rides/excursions are NOT accessible. Please explain your accessibility needs before purchasing train ride tickets. We are working to correct accessibility deficiencies to ensure an enjoyable experience for all of our visitors.
Public use elevators are located in the Visitor Center (next to the main staircase), and the History and Technology Museums; the Theater and Roundhouse are accessible via ramps.
There are 2 standard wheelchairs available for individuals who may have difficulty walking the museum complex areas; motorized wheelchairs are not available. The wheelchairs may be signed-out on a first-come, first-served basis (no reservations), at the Visitor Center. While there is currently no charge for wheelchair use, you must supply a current and valid photo driver's license as security. Wheelchairs may not be removed from the Museum Complex property.
Designated accesible parking in the main parking lot is available.
For Visitors with Hearing Impairments
Open captions are available on all park films including "Steel and Steam" showing in the park Theater.
Ubi-Duo technology for communcating with visitors who are deaf. Each of these machines allow two-way, typed conversation for immediate viewing by both parties. One is available at the Entrance Fee kiosk, and another is available at the Visitor Center kiosk.
American Sign Language interpretation is available by request. Please phone (570) 340-5244 at least 14 days prior to your visit to make arrangements.
For Visitors with Visual Impairments
We have many tactile exhibits that can be experienced as well as audio with our videos, although not fully audio described yet. Our park brochure is available in Braille for loan at the Visitor Center kiosk. With advance notice, a ranger tour can be given with audio description. Please phone (570) 340-5203 at least 14 days prior to your visit to make arrangements.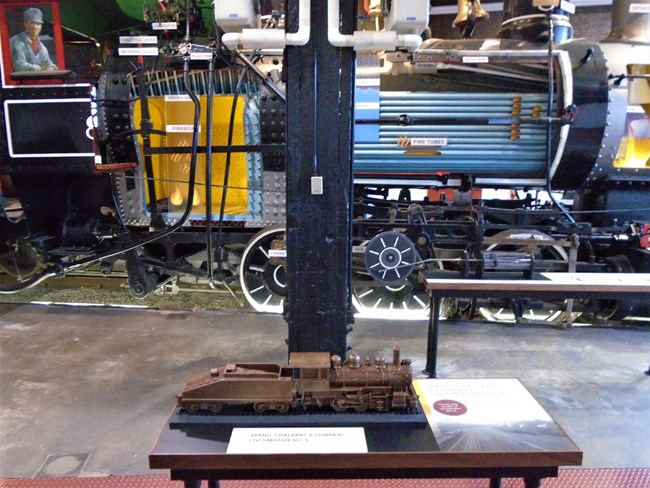 ACCESSIBILITY UPDATE!!
Steamtown National Historic Site (NHS) published a
News Release
on November 20, 2019, to announce updates to our recent accessibility project. The Park completed new permanent exhibits that were universally designed to enhance site orientation and visitor understanding. The exhibits, located in the Visitor Center and Technology Museum, were funded through the National Park Service's Targeted Accessibility Improvement Program (TAIP) and took several years to design, produce, and install.
Steamtown NHS staff worked with a host of experts, including Harpers Ferry Center (the National Park Service's interpretive media specialists) and the National Center on Accessibility in developing the interpretive exhibits. Perhaps most importantly, Steamtown NHS staff welcomed local residents with mobility, hearing, and sight challenges to review ideas and project prototypes to help ensure that the final products would meet the needs of all visitors coming to the park.
For details on our new project, please follow the link above to read the news release.
If you would like additional information, you may call the Park at 570-340-5206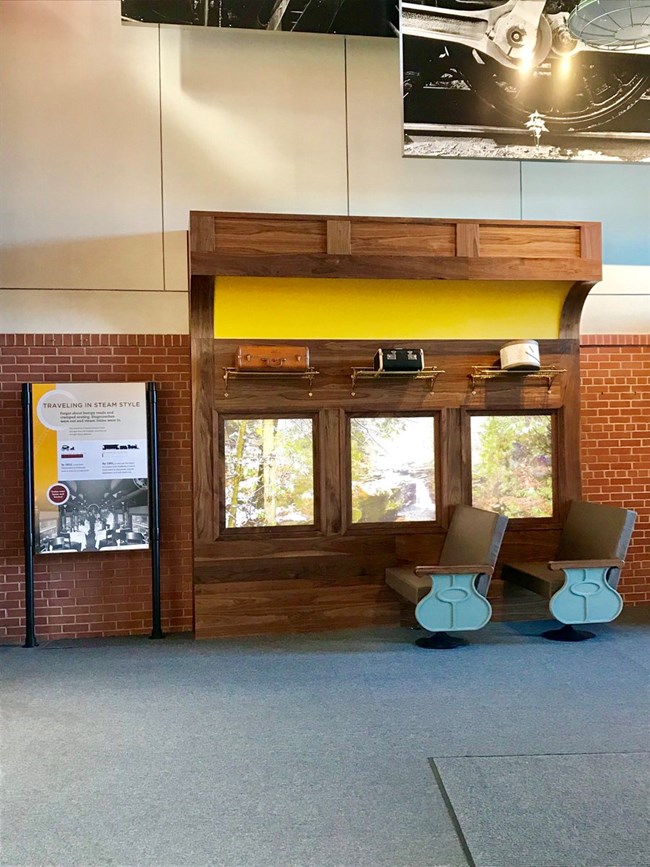 Next time you visit, you can imagine you're on a train, riding to your next destination


Last updated: January 22, 2021