News Release
Railfest 2017 Activities at Steamtown NHS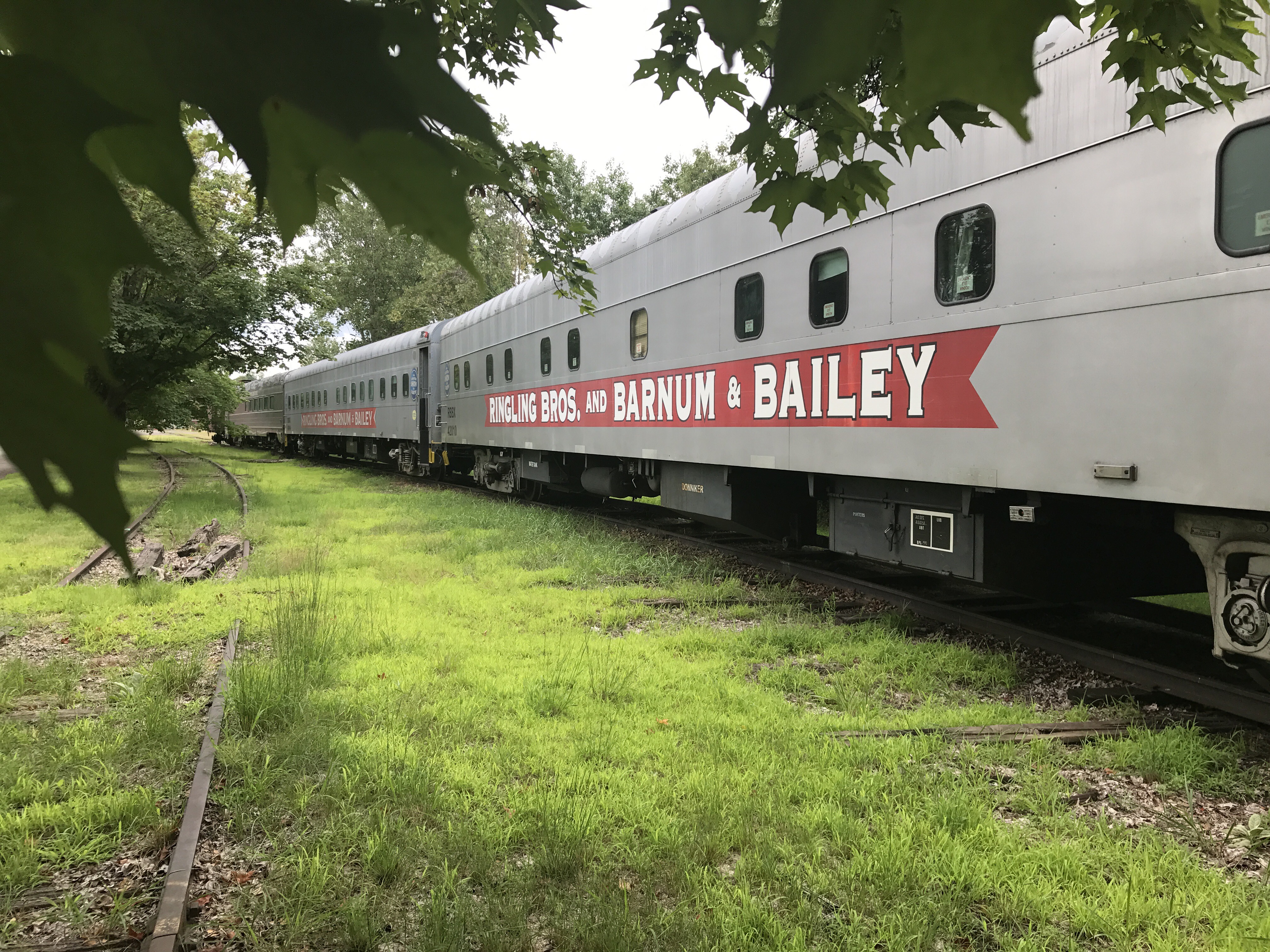 News Release Date:
August 24, 2017
Contact: Train Info & Reservations, 570-340-5204
Contact: Bill Nalevanko, 570-241-8258
SCRANTON, Pa. - Railfest 2017 at Steamtown National Historic Site, downtown Scranton, is a celebration of railroading past, present and future that is held on the Saturday and Sunday of Labor Day weekend. The event takes place on September 2 and 3, with an opening ceremony on Saturday morning at 10:00 a.m. presented by park Superintendent Debbie Conway. The theme for this year's event is "Transition from Steam to Diesel," and 2017 event Grand Marshal is Mr. Tom Nemeth, editor and publisher of "Railpace" magazine. Mr. Nemeth will present, "Steamtown through the Years" on each event day. The National Park Service site works with numerous partners to present this end-of-summer event, which is a celebration of railroading that features themed displays, special shop demonstrations and, of course, train rides on both days of the event. 
Featured railroad equipment includes:
-           Erie-Lackawanna Dining Car Preservation Society, Dunmore, will display two former Ringling Bros. and Barnum and Bailey Circus sleeping cars [image attached]. The cars served as living quarters for the circus stage crew through their last performance in April. Information available at
www.eldcps.org
-           National Museum of Industrial History, Bethlehem, Pennsylvania, will display a "dinkie," a 7,500-pound 1925 Whitcomb gasoline-powered locomotive
-           The Ontario and Western Railway Historical Society will display O&W #105, a 44-ton diesel locomotive built by General Electric
-           Tri-State Railway Historical Society will tentatively display Morristown and Erie #19 diesel locomotive built by the ALCO 1964 (pending transport to the park)
-           Steamtown's Grand Trunk Western Railway #6039, a 4-8-2 "Mountain" steam locomotive built by Baldwin Locomotive Works in 1925, will be on static display outside of the roundhouse. Park staff recently completed repainting and stenciling the locomotive in its historic lettering
Additional railfan-related entertainment in the Scranton area will include:
-           Railfan movies at the Circle Drive-In Theater, 1911 Scranton Carbondale Highway, Dickson City, on Thursday, August 31, beginning at 7:00 p.m. This event is sponsored by the Lackawanna Historical Society, Scranton. Information is available at 570-344-3841 or lackawannahistory@gmail.com.
-           The Johnny Cash Experience featuring David Stone will perform a free concert on Friday, September 1 at the Steamtown NHS Theater from 7:30-9:00 p.m. as part of Scranton's "First Friday" event. Mr. Stone will also perform during the two-day Railfest event at the park.
-           Night Photo event at the park, sponsored by Lackawanna & Wyoming Valley Railway Historical Society, Scranton, 7:00-10:00 p.m. on Saturday, September 2. $25 limited ticket event; information and tickets available only at
www.project3713.com
-           Mr. Jay Smar, a traditional American folk singer, will perform on both event days in the Steamtown Theater. Additional information for Mr. Smar can be found at
www.jaysmar.com
-           Amtrak Police Department K-9 Unit demonstrations during both event days
-           National Museum of Industrial History, Bethlehem, Pennsylvania, will display a 7,500-pound 1925 Whitcomb gasoline-powered locomotive
Onsite activities include maintenance-of-way and hand (pump) car rides, World War I American life and railroading presentations by Mark Nickerson, blacksmithing demonstrations, locomotive shop demonstrations with park preservation specialists, an exhibit of railroad photographs by Dennis Livesley, an art exhibit by Mark Perry and, of course, visits by "Miss Phoebe Snow." Children's activities include 1/8-inch scale steam train rides, O- and N-gauge model train layouts, magicians, and a "selfie" photo booth.
There will be excursions to Moscow, Pa., on each event day, operating with historic diesel locomotives. The excursions depart the Steamtown Boarding Platform at 12:30 p.m., with a planned return to the park at approximately 3:00 p.m. Excursion fares are $24 for adults 16 to 61, $22 for seniors 62 and older, and $17 for children ages 6-15, and include the park's daily Entrance Fee. Children 5 and younger accompanied by an adult require a "no-charge" ticket.
All Railfest activities and programs are included in the park's $7 daily entrance fee for visitors age 16 and older. Fares for the "Scranton Limited" short train rides are $5 per person, all ages 6 and older, in addition to the park entrance fee. All children must be accompanied by an adult. More information is available at
www.nps.gov/stea/planyourvisit/railfest.htm
.
Other event partners include Lackawanna County's Electric City Trolley Museum, which will offer an expanded schedule of trolley rides along a portion of the former Laurel Line. Remember to bring along your appetite for great Italian food and treats as La Festa Italiana takes place at Courthouse Square in downtown Scranton. The County of Lackawanna Transit System (COLTS) will provide free shuttle service between Steamtown NHS, the Scranton Iron Furnace State Park and La Festa during the park's operating hours on both days. For more information on the Trolley Museum, phone (570) 963-6590; information on La Festa Italiana is available at
www.lafestaitaliana.org
.
Located in downtown Scranton, Pa., Steamtown NHS is open daily from 9:00 a.m. – 5:00 p.m. From I-81 follow exit 185 (Central Scranton Expressway); then, follow the brown and white signs to the park entrance at Lackawanna and Cliff Avenues (GPS: N 41.41, W 75.67). General and train ride information is available by phoning (570) 340-5204 during regular business hours, or by visiting the park website anytime.  
Last updated: August 24, 2017