Horseback Riding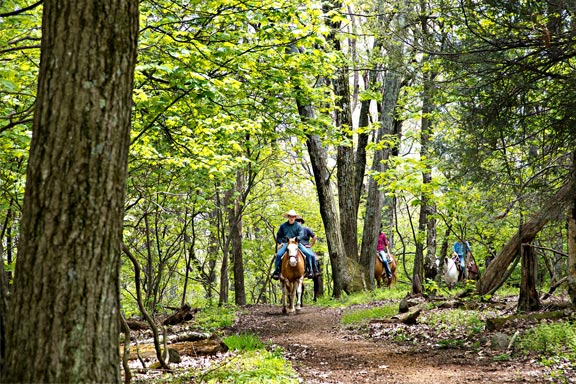 Spring through fall, you may arrange for a guided trail ride leaving from Skyland. View the schedules at www.goshenandoah.com/activities-events/horseback-riding (official park concessioner).
Shenandoah National Park offers over 180 miles of trails open to horse use. Some of these trails are relatively smooth, wide, gravel paths, while others are steep, narrow, rocky mountain trails that will challenge the experienced horse and rider.
Whether you are new to this area, or are looking for a new place to ride, this website plus a good map will get you started on your Shenandoah adventure. Click here for more information on how and where to ride your horse .


Last updated: June 6, 2017