Nature
Shenandoah National Park rises above the Virginia Piedmont to its east and the Shenandoah Valley to its west. Two peaks, Stony Man and Hawksbill, exceed 4,000 feet. The range of elevation, slopes and aspects, rocks and soils, precipitation, and latitude create a mix of habitats.
Tens of thousands of living creatures make their homes in the park, from black bear resting beneath rock overhangs, to tiny aquatic insects darting through cool mountain streams. The park is the only place in the world where Shenandoah salamanders live.
Most of Shenandoah's landscape is forested. In the process of photosynthesis green plants give off oxygen. From a distance this air-born water creates a faint haze giving the Blue Ridge its name. The haze has taken on other ingredients introduced by humans, but air quality is improving.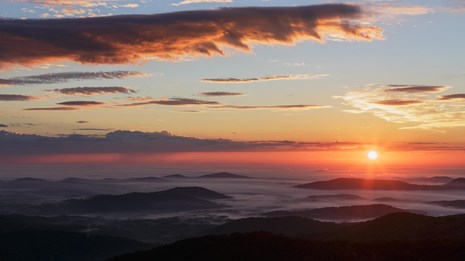 Air & Climate
Air quality, climate change, and night skies all affect Shenandoah's ecosystem and the experiences of visitors to this special place.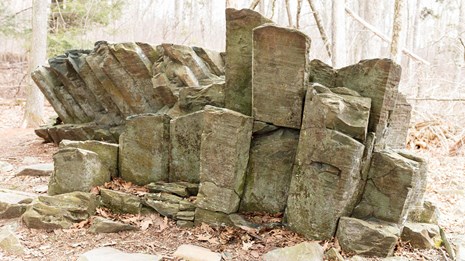 Geology
Shenandoah's story began a billion years ago and has continued ever since. The rocks below our feet help us learn this story.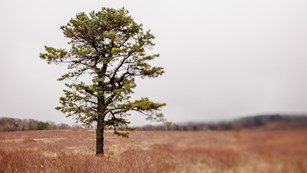 Ecosystems
The mountains of Shenandoah are home to a variety of ecosystems from the larger scale oak-hickory forest to fragile rock outcrops.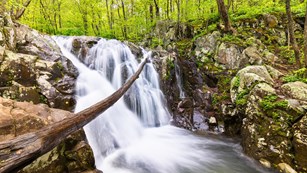 Water
While water makes for a popular destination, this critical park resource is researched for the health of the forest and people around it.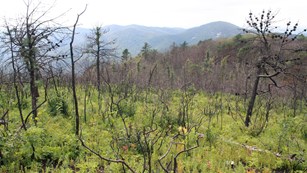 Fire Ecology
Fire has a role to play in the ecosystem of Shenandoah National Park.
Shenandoah National Park's Natural and Cultural Resource staff take on the challenge of protecting these ecosystems. But we can not do it without your help. Learn more about
science and research at Shenandoah
and join us by becoming a steward of this special place!
Last updated: April 12, 2019