Animals
People traveling in the Shenandoah Valley in the early 1700s reported an abundance of various animals. As European settlers cleared land, introduced domestic animals, and hunted, animal populations decreased. Hunting eliminated American bison around 1798 and elk followed in 1855. Beaver and river otter disappeared in the late 1800s. The eastern timber wolf, eastern cougar, white-tailed deer, turkey, black bear, and bobcats were either extirpated or declined drastically. The exact number of native species lost is unknown. In the past century, most of these species have returned either through re-introductions on lands elsewhere in Virginia or through natural population recovery. The designation and management of the area as a National Park provides refuge to resident and migrating animals.
Today, Shenandoah is a refuge for many animals otherwise pressured by human activities. The Park is home to over 190 resident and transient bird species, over 50 mammal species, over 20 reptile and amphibian species, over 40 fish species, as well as an unknown number of insects, spiders, and other invertebrates. A handful of animal species are large and more likely to be sighted. With patience, skill, and some luck, visitors may see some of the thousands of other park residents. When viewing wildlife, remember to always follow
wildlife viewing safety
practices or learn about them from your home with our
Virtual Rander Programs
.
Mammals
More than 50 mammals live in Shenandoah including the white-tailed deer, black bear, bobcat, and big brown bat.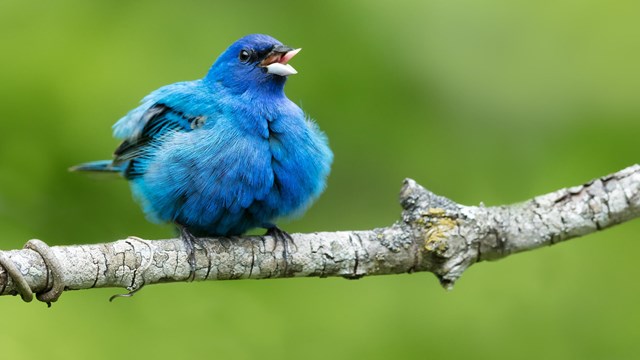 Birds
Shenandoah provides a wide variety of essential habitat for resident and migratory birds.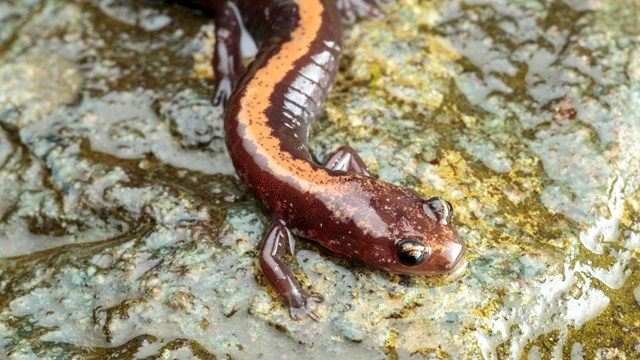 Amphibians
A variety of toads, frogs, newts, and salamanders live in Shenandoah, including the endangered, Shenandoah Salamander.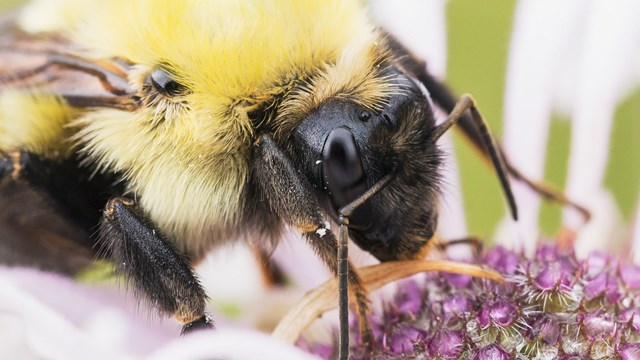 Insects and More
Insects, spiders, centipedes, and millipedes are all around. Some, like butterflies, are well researched, but others remain misunderstood.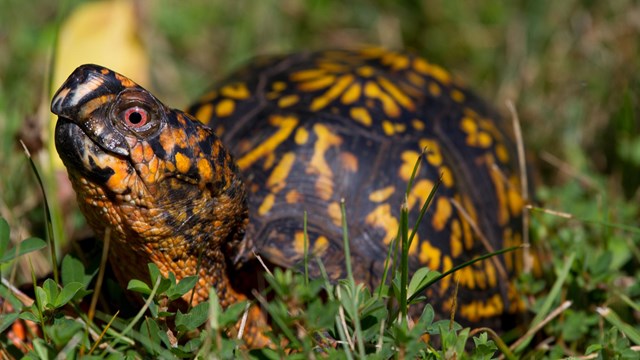 Reptiles
Twenty-six species of reptiles live in Shenandoah including the eastern box turtle, timber rattlesnake, and broad-headed skink.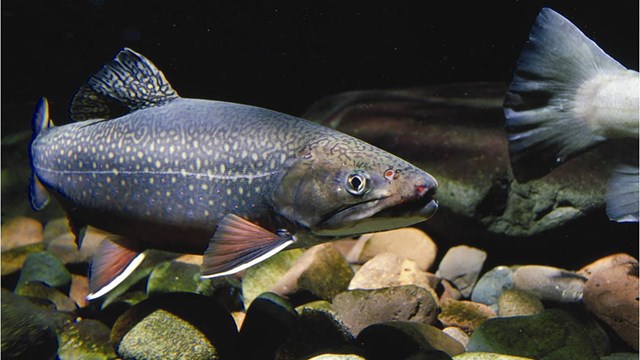 Fish
Shaded forest slopes give rise to clear, cold water, making excellent habitat for the 41 fish species recorded in Shenandoah.
NPSpecies Lists
NPSpecies is a consolidated database where you can find the latest information on any species from any National Park Service unit. This resource lets you search for species information on specific parks and allows you to create your own itemized species lists.

How Does it Work?
Use the dropdown menus below to select the species category that you'd like to view. You can choose to get a checklist or to get the full list, which includes more information about each species. Once you make your selections, click on the view PDF button. This will generate your customized report. From here, you can click on the large Print button at the top of the document to print the report, or save the report by clicking on the blue-and-white floppy disk symbol to save the report.
Select a Park:
Select a Species Category (optional):
Search results will be displayed here.

Visit NPSpecies for more comprehensive information and advanced search capability. Have a suggestion or comment on this list? Let us know.


Last updated: December 21, 2022