Artist-In-Residence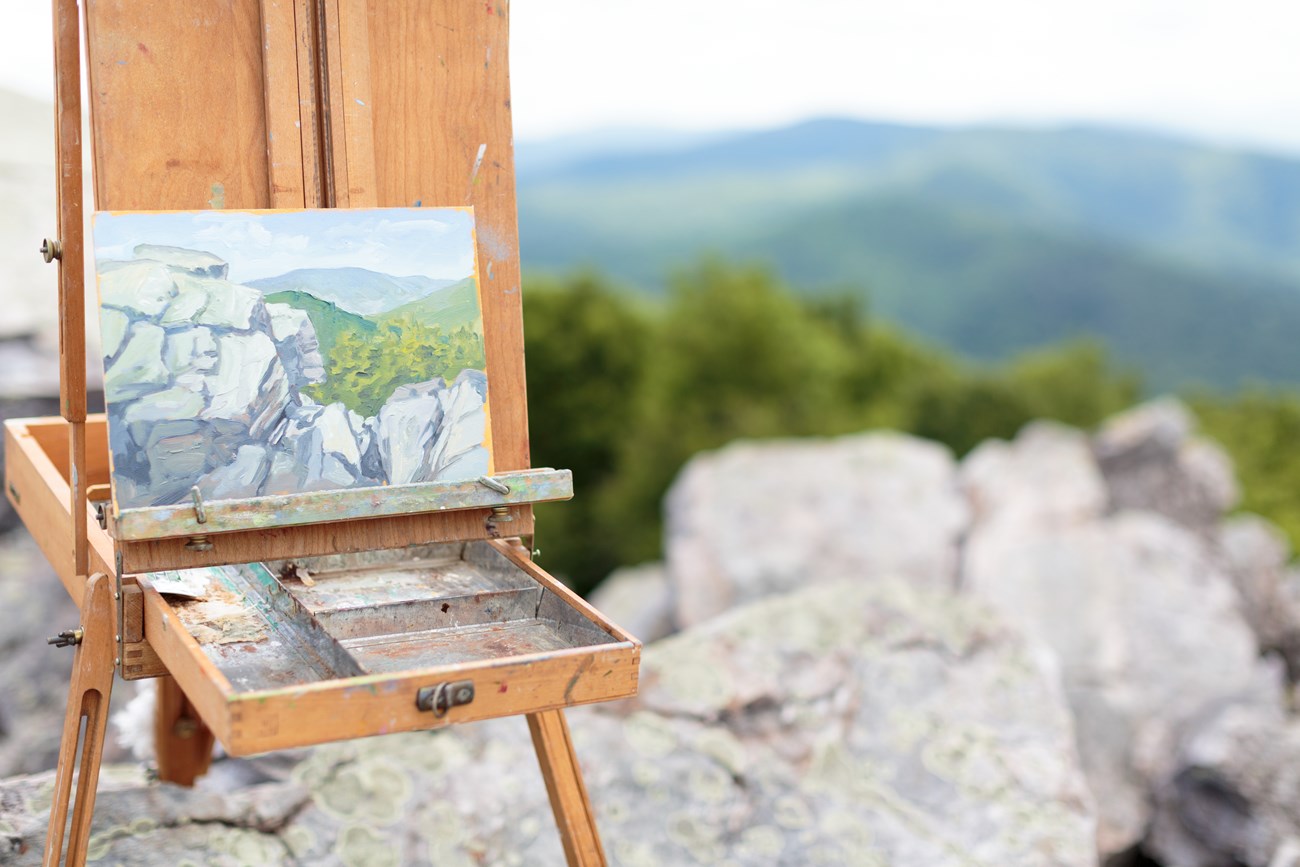 Introduction
Over the last century, artists have had an enduring connection with national parks. Their paintings and photographic records exposed these natural wonders to a population often unaware of their existence. Today, national parks continue to inspire artists. In turn, those artists create art that excites millions of people about national parks and builds awareness and fosters stewardship of these beautiful public lands and historic sites.
Shenandoah National Park's Artist-in-Residence program offers artists a chance to live and work in this exceptional environment. The works completed during the program will serve, through the creativity of the selected artists, to deepen the understanding and appreciation of Shenandoah National Park. The Park's Artist-in-Residence program is supported by a generous donation from the Shenandoah National Park Trust.
Eligibility
Artists of all disciplines are encouraged to apply. Our goal is for these artists to seek and share their artistic inspiration as they explore and experience Shenandoah National Park.
Expectations
The Artist-in-Residence program requires the selected artist to donate an original pieces of art, representative of the artist's style and reflecting the artist's residency within six months of the artist's stay. Selected artist will also be required to present two public programs during their residency. Artists must provide their own supplies during their residency.
Housing
The artist will be housed in a furnished room at Skyland Lodge in the park. The housing is only for the artists. Family members, friends and significant others may not stay in the housing.
Dates for the Residency
May 1 - 22, 2023
July 10 - July 31, 2023
July 31 - August 21, 2023
September 5 - September 26, 2023
October 2 - October 23, 2023
Application and Selection Process
Shenandoah National Park is now accepting applications for the 2023 Artist-in-Residence program. Applications should be submitted through Call For Entry. Applications submitted by email or mail will NOT be accepted. The deadline to submit your application for the 2023 Artist-in-Residence program is February 14, 2023.

For additional program information or to add your name to the AiR mailing list, contact Shenandoah National Park by phone (540) 999-3500 ext. 3181 or by e-mail

Shenandoah's Artist-in-Residence program is supported by a generous donation from the Shenandoah National Park Trust.

Previous Artists
Watch this featured video and more here!
Last updated: April 26, 2023