For Kids
Children have been enjoying recreational and educational opportunities at Prince William Forest Park for over 80 years. From 1936 - 1958, Camp Chopowamsic hosted summer camps for underprivileged children living in Washington, D.C. and surrounding cities. Chopowamsic was renamed Prince William Forest Park in 1948 and continues to provide opportunities for children to experience nature, learn, and play.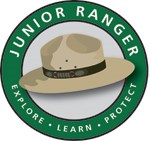 Become a Junior Ranger
Children and adults of all ages can become a Junior Ranger by exploring the park and completing activities in the Junior Ranger activity book. Activity books can be picked up at the Visitor Center or requested to be mailed to your address. Once complete, participants will take an oathe as a Junior Ranger and receive their very own Prince William Forest Park Junior Ranger badge and certificate.

Individuals who cannot make it to the park or Visitor Center are welcome to mail their booklets to the park. Once received, a park ranger will mail the signed certificate and Junior Ranger badge.
Please mail to:

Prince William Forest Park
Visitor Center
18100 Park Headquarters Road
Triangle, VA 22172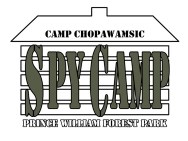 Spy Camp
Spy Camp is a 3 day program that will engage the participant in skills and knowledge learned by Office of Strategic Services (OSS) trainees during the 1940's. Skills such as archery, land navigation and Morse code will be taught to all recruits. Instructors will teach age appropriate techniques to recruits for basic first aid, knot tying, and how to create a spy persona. Each day will bring a new experience with challenges to test all recruits. Each recruit will work in a team environment to accomplish tasks. Join us for all the fun and excitement of Spy Camp!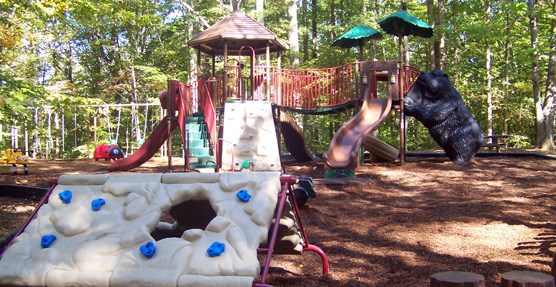 Explore, Learn & Play
Many of the hiking trails are kid-friendly, including the Piedmont Forest Trail (which is surfaced and suitable for strollers if needed). Adults are advised to review the trails and determine the comfort level of their group, including children, when planning a hike. Please note that bicycles are not permitted on the trails but can be used on paved and gravel surfaces.

A playground is located at the Pine Grove Picnic Area near the Visitor Center parking lot where kids are welcome to play and explore underneath the cover of the forest trees.

Orienteering courses are available at the Visitor Center and suitable for individuals of all ages. Orienteering can be enjoyed as a leisurely walk in the woods or as a competitive sport. Course sheets and compasses are available free of charge.


Last updated: September 24, 2021