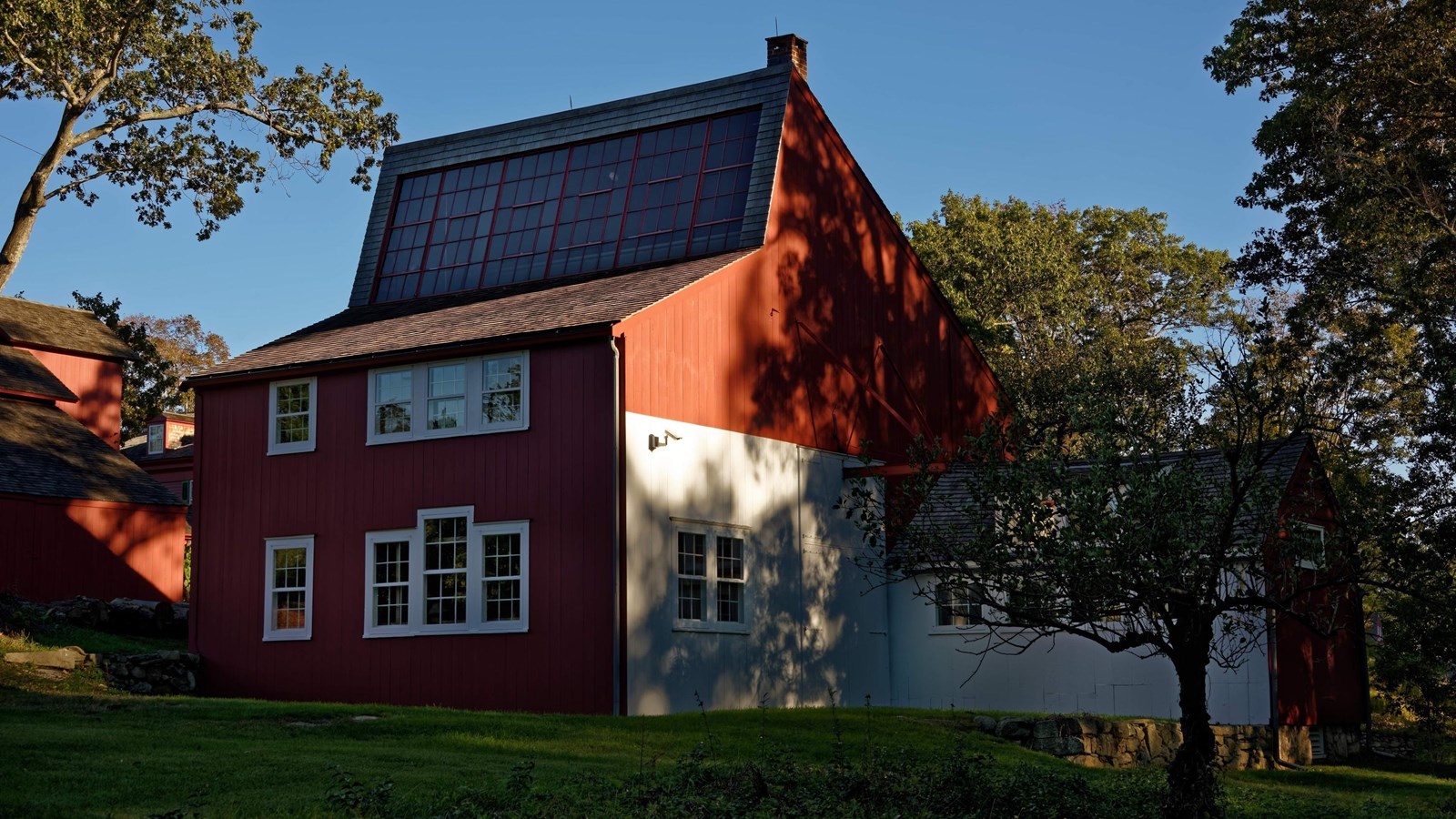 Location:
Weir Farm National Historical Park
Cellular Signal, Historical/Interpretive Information/Exhibits, Information - Ranger/Staff Member Present, Scenic View/Photo Spot
Accomplished sculptor Mahonri Mackintosh Young married Dorothy Weir Young in 1931, moved to the Weir's family Branchville farm and had his own studio built in 1932. In the Young Studio, Young worked on several masterpieces, including his largest commission, a monument entitled "This Is the Place". The studio was also used by Weir Farm artist Sperry Andrews, who continued the artistic tradition after the Weir and Young families. Today, the studio is historically furnished, and visitors can view original and reproduction sculptures, paintings, etchings, artists tools, furnishings, and collections from both Young and Andrews.
History:
After producing his first sculpture at thirteen, Mahonri Mackintosh Young pursued formal art education in Salt Lake City, New York, and Paris. Mahonri would become quick friends with Julian Alden Weir's daughter, Dorothy Weir. The two shared a love for art, and soon fell in love. Dorothy and Mahonri would marry in 1931. Dorothy and Mahonri Young would move to the Weir family's Branchville farm shortly after their wedding. Throughout his life, Young's work ranged from large monuments; to smaller sculptures of laborers and boxers in the Social Realist style; to intimate sketches of daily life at Weir Farm.
A small pre-existing structure, Caroline Weir Ely's ca. 1915 book bindery, was attached to the western side of the studio. The room uses some of the multi-paned windows that were part of the Weir Studio before renovations eliminated their use. Mahonri Young used this room for etching. Initially the exterior of the Young Studio was painted white, with only the southern facade of the former book bindery painted red. The rest of the exterior was painted red to match the former book bindery over the next decade.

Following Mahonri's death, the Young Studio was used by Sperry Andrews as a workspace. He would create numerous paintings in this studio and found inspiration from the light and surroundings. One of the main alterations the Andrews did to the building was adding the upper balcony on the east wall of the studio. 

The Young Studio has been restored to circa-1940 and is historically furnished. Mahonri Young once owned many of the furnishings and art supplies in the building. However, areas of the studio are furnished with objects once owned and used by Sperry Andrews.
The Young Studio is not wheelchair accessible.

From November 1st to April 30th, all park buildings are closed for the off season, including restroom facilities.
Last updated: November 3, 2022