Dorothy Weir Young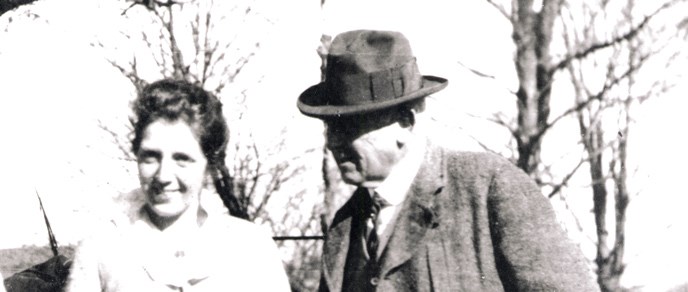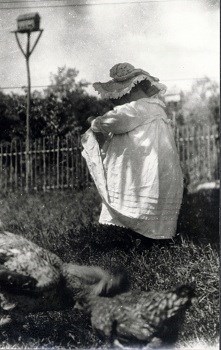 Dorothy Weir Young was the middle daughter of Julian Alden Weir and Anna Baker Weir. Her research on the life and works of her father and her insistence that the Branchville farm remain as he had known it were invaluable contributions to the eventual creation of Weir Farm National Historic Site.
Dorothy was the only one of Weir's daughters who actually studied art under the direction of her father. "I think she shows a great deal of ability," he wrote as early as 1911, when she began her studies at the National Academy of Design. She worked in oils and watercolors and did woodblock prints as well. In 1917, she studied gardening for a week at Storrs College, but found that the subject did not interest her as art did. During the First World War, she was active in relief efforts, helping to provide financial support for Belgian children, and she received American Red Cross first aid and surgical certifications.
Dorothy continued to pursue her career as an artist in the years following her father's death in 1919. Even while caring for her aging stepmother Ella Baker Weir, and managing the family property in Branchville and Windham, she made time for her art. In her lifetime, she won prizes for her Japanese inspired woodblocks as well as for some of her oil paintings. Today, most of her work can be found at the Museum of Art at Brigham Young University in Utah. It is a sizeable collection with more than 400 pieces that were well accepted by the public.
Early in 1931, after the death of her stepmother, Dorothy married Mahonri Young, a prominent sculptor whom she had known casually for several years before their friendship turned to courtship and marriage. Much of that marriage was spent at Branchville, where Young had a studio built in 1932 for his sculpture work. Dorothy managed the finances, the house and the farm. Some of their favorite activities included making cheese, painting, and partaking in mulled wine and persimmons for dessert after a Sunday feast.
It was always said that Dorothy was the "keeper of the flame" for her father's legacy, and she worked hard to promote it. She maintained the family home and Julian Alden Weir's studio essentially as he had known them. Along with her two sisters, she began cataloguing all her father's works. During the 1920s, she began to collect information on her father's life, out of which grew the biography The Life and Letters of J. Alden Weir. Her unfinished draft was edited by Lawrence W. Chisolm and published in 1960, thirteen years after her death. The book received favorable reviews in the New York Times Sunday Book section. In 1961, a reviewer, James Flexner, said, "Mrs. Young tells her father's story with the flavor of the gentlewoman; using modesty and the unobtrusive culture and grace of the past to bring richness to the text."
Dorothy's death at age fifty-seven from cancer was untimely, as she did not witness the preservation of her father's farm that she had helped inspire. During her life, like her father, she was almost universally adored. She was "a real lady…a smooth and perfected person…of strong character," said her stepson, "Everyone loved Dorothy."
Dorothy Weir Artwork (1890-1919)
Dorothy Weir Young Artwork (1920-1947)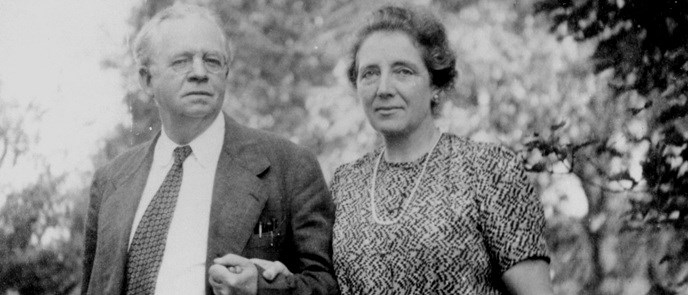 Last updated: February 26, 2015