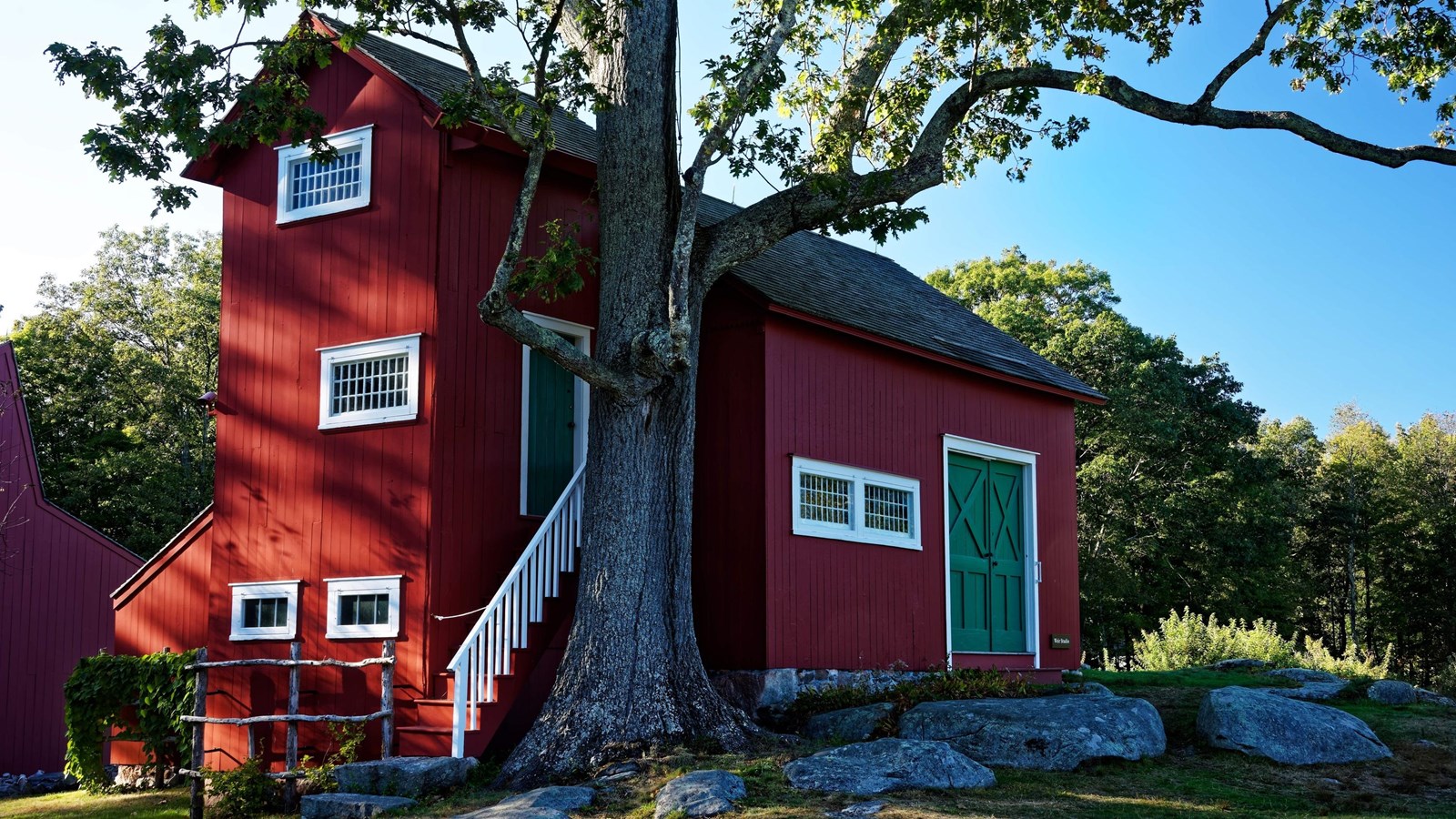 Location:
Weir Farm National Historical Park
Cellular Signal, Historical/Interpretive Information/Exhibits, Information - Ranger/Staff Member Present, Scenic View/Photo Spot
Julian Alden Weir often painted en plein air, or outside. However, he needed a place to paint inside as well. Built shortly after Weir purchased the farm in 1882, he used the Weir Studio to create many of his masterpieces. Today, the studio is historically furnished, and visitors can view original and reproduction sculptures, paintings, etchings, artists tools, furnishings, and collections.
History:
Born into a family of artists, Julian Alden Weir studied art at New York's National Academy of Design and later matriculated to Les Ecole des Beaux-Arts in Paris. He bought the Branchville Farm in 1882 from Erwin Davis and built his studio shortly after in 1885. While living in Branchville, Weir shifted his artistic style from portrait and still life work to focus on the inspirational nature of the landscape at his Branchville farm. Critical acclaim ultimately brought Weir to the forefront of the American art establishment. He received multiple awards and acclaims in his last years as critics celebrated Julian's contributions to the world of art. Julian Alden Weir died in 1919 having begun an artistic legacy at his Branchville farm that persists to this day. 

Originally, the Weir Studio had brown walls and a light blue green ceiling. However, Weir realized how surface colors can impact the colors on his canvas. To fix this, he painted the whole studio gray. Stars that were placed on the studio's ceiling by Weir, and along with an array of artists' tools, original objects, and furnishings, can be still seen today. 

After Weir's death, the studio was primarily used for storage. The Weir Studio has been restored to circa-1915 and is historically furnished. Weir's paintbrushes, pallets, pigments, and paint boxes have been preserved and are on view inside the studio.

The Weir Studio is not wheelchair accessible.

From November 1st to April 30th, all park buildings are closed for the off season, including restroom facilities.
Last updated: November 3, 2022