Outdoor Activities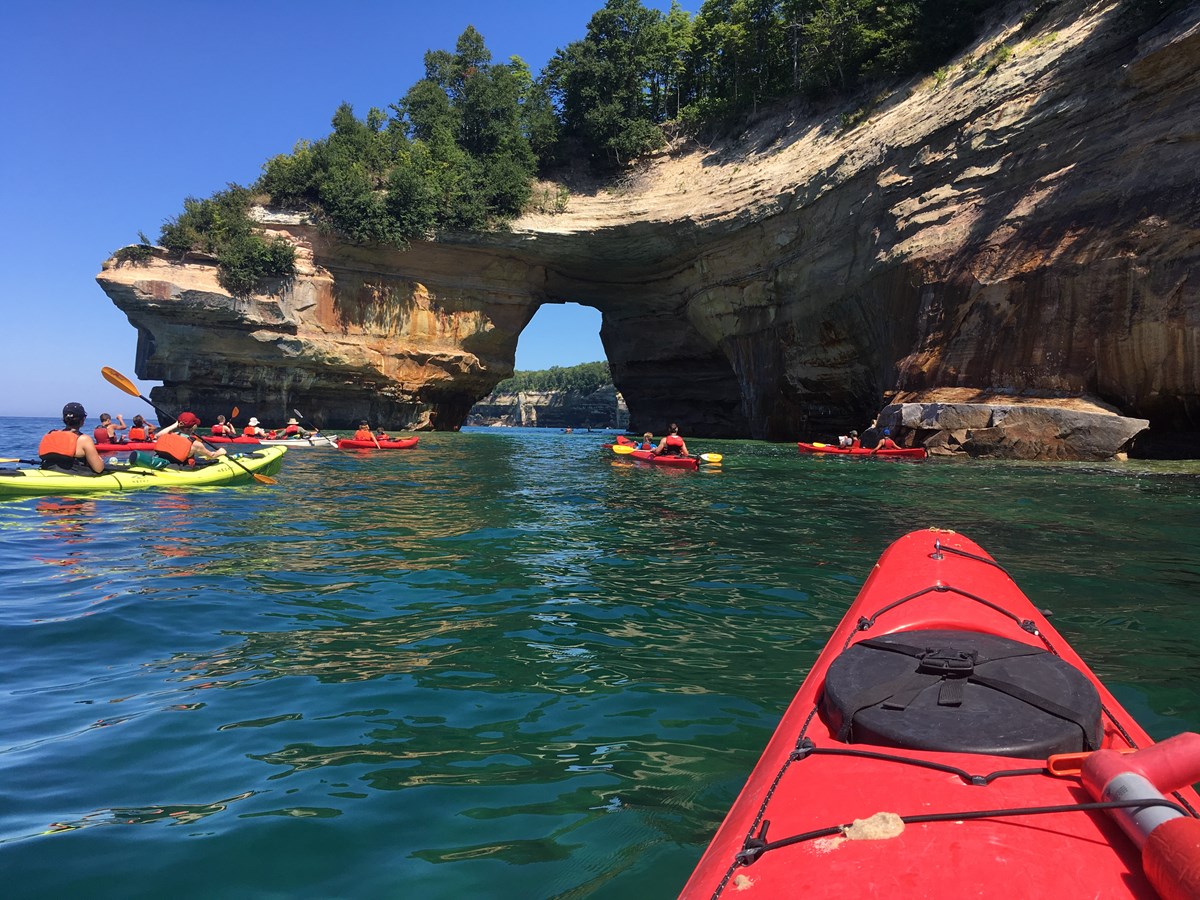 Pictured Rocks National Lakeshore is your four-season recreation destination with opportunities for sightseeing, camping, hunting, fishing, boating, and many winter activities. With over 100 miles of trails, you'll find some of the best hiking in Michigan here! Choose from short trails or long; easy or vigorous. Trails lead through a variety of forest, wetland, and shoreline landscapes. Many offer spectacular vistas of lakes, cliffs, dunes, and waterfalls.

Whatever your outdoor activity, always plan your excursion beforehand. Let someone know your destination, carry water and food, and be prepared for rain and sudden weather changes. Enjoy!


Backcountry Camping
Planner, Permits, Reservations,
Safety, Sanitation

Bicycling
Bikes may travel on roads, but not on trails.


Boating
Motorized Boats, Canoes & Small Boats,
Personal Watercraft, Water Skiing, Boat Tours,
Commercial Services


Day Hiking
Nature Trails

Fishing
Opportunities, Regulations, Tips,
Advisory, Exotic Aquatic Species,

Hunting
Opportunities, Safety,
Closures, Regulations

Kayaking
Be Prepared, Safety,
Camping, Float Plan

Swimming & Diviing
Wading, Scuba, Snorkeling,
Rip Currents

Winter Activities
Cross-country Skiing, Snowmobiling,
Ice Climbing, Snowshoeing, Winter Camping



Last updated: May 22, 2019