Bicycling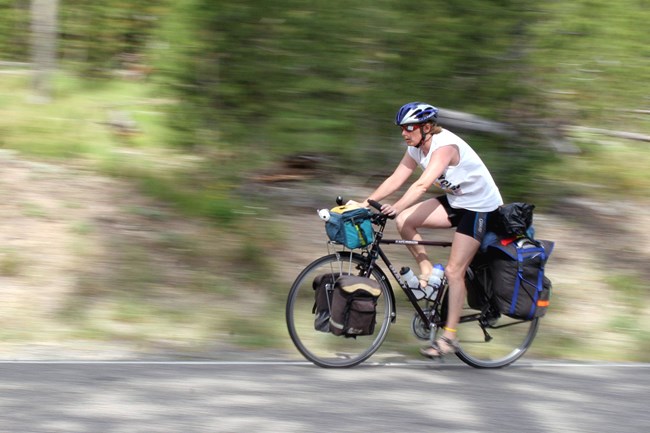 Bicycles are permitted on the park's visitor use roads when traveling with the flow of traffic. Please use caution on all roads, especially on those with little or no shoulder. Watch for loose sand and gravel in some areas.
Bicycles, including mountain bikes, are
not permitted on trails
within Pictured Rocks National Lakeshore. They are also not permitted on the access road to the Au Sable Lighthouse.
E-bikes (cyles with fully operable pedals and an electric motor of less than 750 watts or 1 HP) are allowed in the national lakeshore where traditional bicycles are allowed. E-bikes are prohibited where traditional bicycles are prohibited.
The nearby
Hiawatha National Forest
and
Grand Island National Recreation Area
offer many opportunties for trail and mountain biking as well as paved roads suitable for road biking.
A single track trail system exists in the hills above the town of Munising. Contact the
Alger County Chamber of Commerce
for more information.


Last updated: October 7, 2019