Kayaking at Pictured Rocks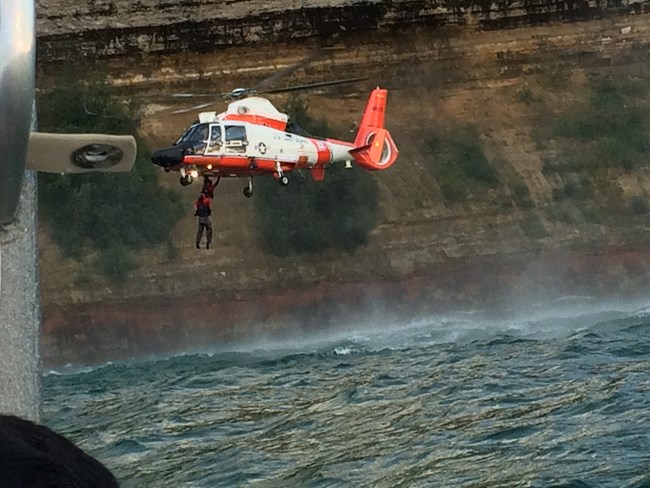 Kayaking in the Great Lakes can be a fantastic experience, but it can also be dangerous. Whether you're kayaking at Pictured Rocks or anywhere, conditions can change rapidly. If you have an emergency here on Lake Superior, rescue could be hours away.
At Pictured Rocks National Lakeshore, we have responded to many rescues where kayakers were ill-equipped or ill-informed. Occasionally, kayakers will be properly prepared, and Lake Superior will still overwhelm them. We implore anyone interested in kayaking Lake Superior to seriously consider the risks and to properly prepare before getting in the water. Even experienced kayakers have been overpowered by the lake.
Before you set out to kayak Lake Superior, ask yourself these questions:
Do I have the proper kind of kayak?
Do I have the required life jacket and whistle?
Do I know the marine forecast?
Am I completely prepared for the conditions?
Did I tell others where I'm going?
Can I save myself (and get back in my kayak from the water)?
(Inexperienced kayakers and those without their own kayaks can take a guided tour of the Pictured Rocks cliffs with authorized private companies. A list of authorized kayak and other commercial tour companies is on our Guided Tours page.)

Last updated: December 5, 2022