Kayaking at Pictured Rocks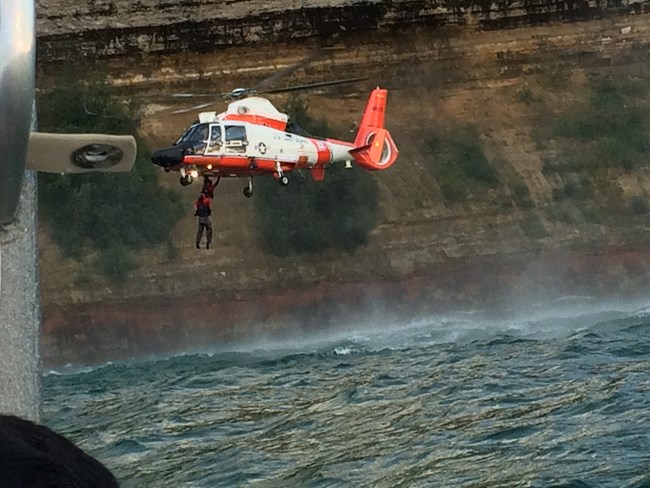 Kayaking in the Great Lakes can be a fantastic experience, but it can also be dangerous. Whether you're kayaking at Pictured Rocks or anywhere, conditions can change rapidly. If you have an emergency here on Lake Superior, rescue could be hours away.
At Pictured Rocks National Lakeshore, we have responded to many rescues where kayakers were ill-equipped or ill-informed. Occasionally, kayakers will be properly prepared, and Lake Superior will still overwhelm them. We implore anyone interested in kayaking Lake Superior to seriously consider the risks and to properly prepare before getting in the water. Even experienced kayakers have been overpowered by the lake.
Before you set out to kayak Lake Superior, ask yourself these questions:
Do I have the proper kind of kayak?
Do I have the required life jacket and whistle?
Do I know the marine forecast?
Am I completely prepared for the conditions?
Did I tell others where I'm going?
Can I save myself (and get back in my kayak from the water)?
(Inexperienced kayakers and those without their own kayaks can take a guided tour of the Pictured Rocks cliffs with authorized private companies. A list of authorized kayak and other commercial tour companies is on our Guided Tours page.)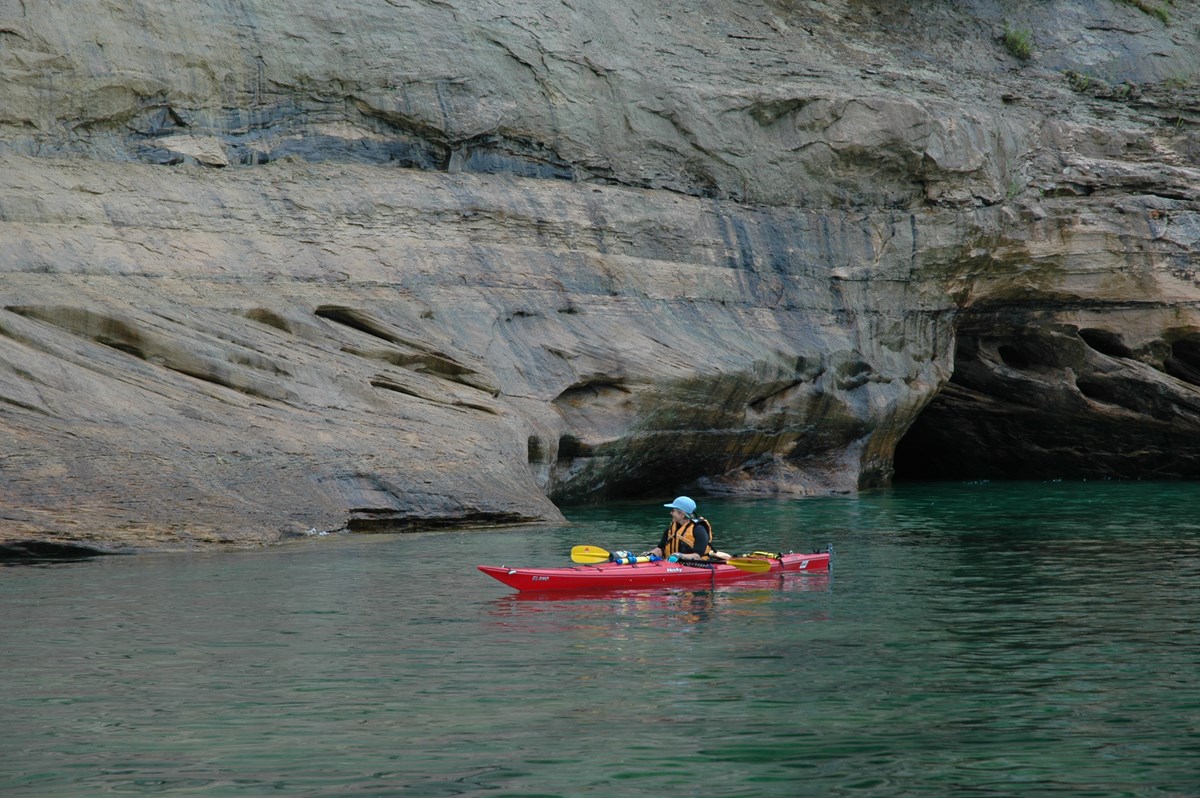 Paddling at Pictured Rocks National Lakeshore
Before you get to the park, make sure you have the right equipment and the right skills:
1. What kind of boat do you plan on using?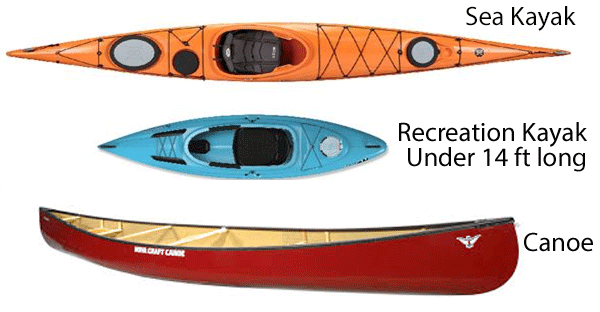 A

sea kayak

is a long, slim boat designed for coastal paddling. It is usually between 14.5 - 18 feet long, and between 18 to 24 inches wide. The deck (top) covers the entire boat except for a small opening (cockpit) in which the person sits. The cockpit has a raised lip around it that allows a paddler to utilize a spray skirt to help keep water out of the boat. Sea kayaks also have bulkheads to prevent water from flooding the entire boat.

A sea kayak is the only type of kayak that should be used on Lake Superior.

A recreational or general purpose kayak is for the casual paddler on placid rivers, ponds, or small lakes. It is smaller than 14 feet long and has a larger opening for the paddler to sit in. The larger opening can make it easier for water to enter the boat, making these types of kayaks prone to swamping. Their shorter size also makes them prone to being pushed around in the wind and waves. Recreational kayaks should NOT be used on Lake Superior or used on windy days.




A canoe is an open boat that is wider than a kayak. Their height makes them hard to control in windy conditions on open water. Unless packed with flotation, they can also fill with water and more easily swamp. Canoes should NOT be used on Lake Superior!

If you are using a canoe or recreational kayak, consider paddling on island lakes or nearby rivers (such as the

Au Train River

west of the park). At Pictured Rocks NL, Little Beaver Lake, Beaver Lake, and Grand Sable Lake are easy to access by vehicle.
2. Do you have the right safety equipment to go out paddling?
PFD (Personal Flotation Device) / Life Jacket -

required
Whistle or Air Horn -

required
Wet Suit / Dry Suit (for paddling on Lake Superior and during cooler weather on other lakes)

Spray Skirt (for paddling on Lake Superior)

Paddle Float

Bilge Pump

Paddle Leash

Marine Radio

PFDs are required by law for each person. They should be worn at all times and not stowed away. Life jackets work while on. It is very difficult to put on a life jacket once in the water. 75% of canoe/kayak fatalities were not wearing life jackets. Don't be a statistic!

A sound-producing device such as a whistle or air horn is also required by law. It must be audible for one half mile for 4 to 6 seconds. The device should be attached to you. Storing it in a bag in your boat will mean that it is not available in emergencies, such as when you are in the water needing to signal for help, or a motorboat is coming at you in the fog, or in high waves.

A wet suit or dry suit is strongly recommended for anyone paddling on the cold waters of Lake Superior. Lake Superior never gets warm. The average summer surface temperature is is 59 degrees F / 15 degrees C.

Hypothermia can occur in as little as 10 minutes

. Difficulty moving is one of the symptoms of hypothermia. Learn more at www.coldwatersafety.org.

A spray skirt is a waterproof barrier that helps keep waves, rain, and spray out of the boat and helps keep the paddler drier, and therefore warmer. A spray skirt also helps prevent a boat from swamping (filling up with water). Water in a boat makes the boat unstable.

An inflatable paddle float is an important self-rescue tool. If a paddler capsizes (ends up out of the boat and in the water), they need to be able to get back into their vessel. The paddle float attaches to the kayak blade and helps create an "outrigger" to stabilize the boat to allow for safe re-entry.

A bilge pump is a device used to remove water from a boat. A small bucket can work too. Sponges are good for soaking up small amounts of water.

A paddle leash attaches from your paddle to your kayak. It helps prevent you from losing your paddle or even your boat if you capsize.

A marine radio should be carried to help keep you informed about the weather. The weather can change quickly on Lake Superior, exposing you to high winds, rough seas, and fog. The cliffs along the Pictured Rocks shoreline do not offer any protected places to get away.



3. Can you save yourself?
Help is not a phone call away! You are on your own!
Cell phones may or may not work at Pictured Rocks National Lakeshore. Even if you are able to get a 911 call out, help is still far away, 30 minutes at least. Rescue time of 60 to 90 minutes or longer is more likely. If the weather is very rough, no one will be able to respond until the weather calms down.
You need to be able to perform a self-rescue. Read, research on-line, take lessons. And then practice, practice, practice!
Always wear your life jacket! Wear a wetsuit. Cold water kills!
Paddle with others. Make sure they know how to perform rescues too.
Leave a float plan with someone who cares about you. This includes information such as your name, type of boat and equipment used, and your planned route and schedule. Don't forget to tell them when you get back so they would know when to start searching.


You have the right boat, right equipment, and the skills. Before you go, check the weather (especially the
marine weather
) forecast!
If you're going out for the morning, pay attention to the afternoon forecast as well. Weather changes quickly and unexpectedly.
Location, location, location - just because it's calm in the bay, does not mean it is calm along the more distant shores. Listen to the weather forecast and pay attention to wind direction. Visit the weather buoy site to see real time data and video.
The Pictured Rocks extend for 15 miles and include sheer walls all the way to the water line. These exposed cliffs offer no way off the water if wind and waves increase.
Other things to keep in mind while paddling on Lake Superior:
Cold water kills!
Drowning is the #1 cause of death in national parks.
Be aware of boat tours that leave Munising on a regular basis during the summer months. They run fairly close to the shoreline with a turnaround point at Chapel Beach or Spray Falls. Give them plenty of room and allow for their wake.
Besides your PFD, wet suit, spray skirt, whistle/emergency signal device, bilge pump, and weather radio, consider bringing: lighting device, self-contained stove, extra paddle, compass, maps, first aid kit, insect repellent, tow line, rain gear, waterproof matches, and dry storage containers.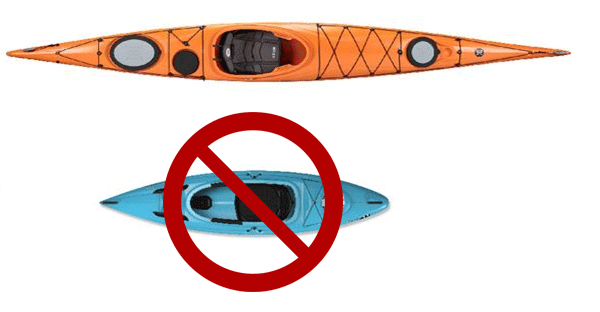 Take only sea kayaks out on Lake Superior. Use recreational kayaks and canoes on inland lakes and rivers.

Alternative places to paddle
Your decision on where to go paddling should depend on your type of boat, experience level of each person in your group, and the weather. Inland lakes are the best places for paddling. Some good choices include:
Grand Sable Lake

Little Beaver Lake

Beaver Lake

Kingston Lake

Lake Superior's cold water, fast forming storms, and rugged shoreline is for the most experienced and well prepared kayakers. If you choose to go out on Lake Superior in a small kayak, stay close to the beach. Do not venture out to the Pictured Rocks Cliffs or go across the channel to Grand Island.

Launching Locations
Sand Point
Miners Beach
Twelvemile Beach Campground
Lower Hurricane River Campground

Last updated: September 13, 2022