Operating Hours & Seasons

The park is open year round except Christmas, December 25.
Petrified Forest National Park is open at different hours during the year. Remember that times are Mountain Standard year round-this area does not observe Daylight Saving.
Park Road Hours
September 15–Dec. 31 8am to 5pm
January 1–April 13 8am to 5pm
April 14–May 11 7am to 7pm
May 12–August 3 7am to 7:30pm
August 4–August 31 7am to 7pm
September 1–Sep. 14 7am to 6pm
Visitor Centers and Museum Hours
Painted Desert Visitor Center and Rainbow Forest Museum & Visitor Center
September 15–Dec. 31 8am to 5pm

Painted Desert Inn National Historic Landmark Hours
Daily 9am-4pm
Note: Arizona does not observe Daylight Saving Time, remaining on Mountain Standard Time year-round. For example, in the summer months, during Daylight Saving Time, the time in Arizona and California is the same, with New Mexico and the Navajo Reservation one hour ahead.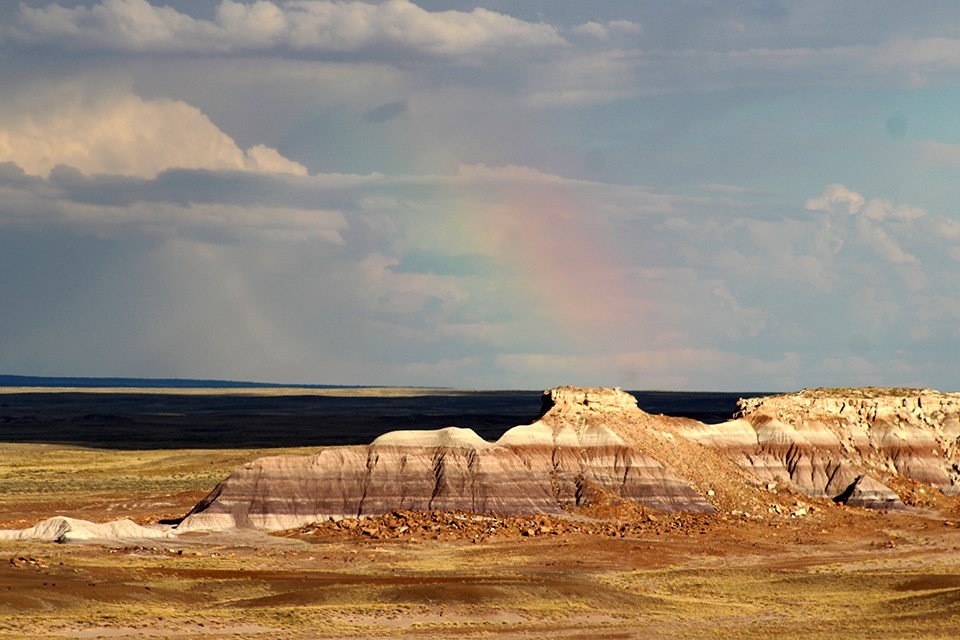 Last updated: September 15, 2019