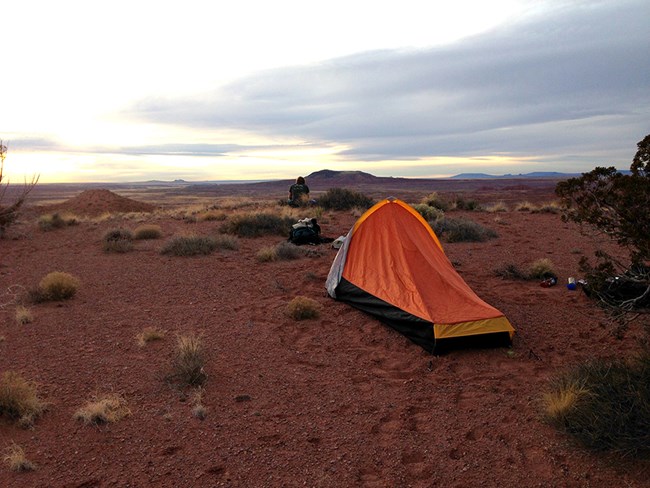 Backcountry camping is allowed within the Petrified Forest National Wilderness Area, requiring, at minimum, a 1 mile hike away from two designated parking spots. Permits are free and must be acquired in person at either the Painted Desert Visitor Center, Painted Desert Inn, or Rainbow Forest Museum, at least an hour before the park closes.

Petrified Forest National Park does not have campground facilities. The following are popular camping options outside the park. The list is not all inclusive, and the National Park Service does not endorse any of the following facilities.
Outside the south entrance of the park, at the junction of the park road and Highway 180, two privately owned gift shops allow overnight parking in their parking lots.
There are private campgrounds throughout Navajo and Apache Counties, in and around Holbrook, Sun Valley, St. Johns, Joseph City, and other communities.
Nearby national park sites with campgrounds:
The National Forest Service maintains great campgrounds in:
Nearby Arizona and New Mexico State Parks include:
Visit www.recreation.gov for information and reservations for public lands