Park National Register Documentation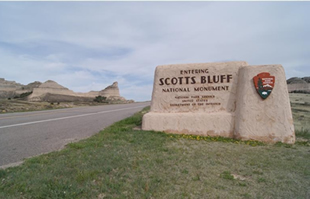 Scotts Bluff National Monument, Nebraska
Listing in the sister programs of the National Register of Historic Places (NRHP) and National Historic Landmarks (NHL) is central to preserving the significant cultural resources found in national parks.  The documents created in support of NRHP and NHL designation are foundational to park resource planning, management, and facility maintenance, and are central to interpretive and educational programs for visitors in person and online.  Sections 110 and 106 of the National Historic Preservation Act of 1966, which authorized the Register, require all federal agencies to maintain programs to identify, evaluate, and nominate to the Register any historic properties they own or control and to consider the effects of their actions on such properties.  The Chief Historian, manager of the Park History Program, is the NPS's Deputy Federal Preservation Officer, and as such the program serves as the nominating authority for the listing and documentation of National Park Service properties.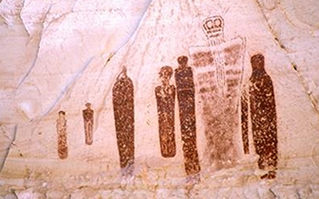 Great Gallery, Horseshoe Canyon,
Canyonlands National Park, Utah

Documenting properties with NRHP and NHL nominations is an ongoing process.  Historical park units are administratively listed in the Register upon their authorization or establishment, although the accompanying documentation is usually not completed at that time.  However, the property's significance and the need for compliance with Sections 106 and 110 are conferred with the Congressional or Presidential designation.  Therefore, the NPS must address a continuing need for documentation for historical park units such as Fort Monroe National Monument as they are added to the system. 

All cultural resources, no matter where they are located, require continued stewardship.  Many older nominations need revision and updating to reflect current scholarship or boundary adjustments.  In another category are the historic and prehistoric structures, and cultural landscapes and archeological sites for which no nominations exist whatsoever.  Many of these are in non-historical units, which are not automatically listed.  For any resources not properly identified and inventoried, resource managers' ability to preserve them is severely constrained.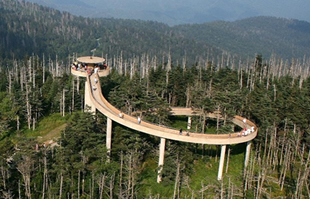 Clingmans Dome Observation Towers,
Great Smoky Mountains National Park, North Carolina/Tennessee
In support of park and regional efforts to comply with Sections 106 and 110, the Park History Program reviews all park nominations prior to submission to the NRHP and NHL programs and works with nomination authors to ensure all NRHP regulations and guidelines are followed. Staff is available to assist with training sessions or webinars on NRHP preparation, or to provide pre-nomination guidance on boundaries, photo and mapping requirements, historic contexts, and other questions authors or researchers may have as they begin the documentation process.
The photos above represent parks whose National Register documentation has been recently updated. Click here to see the recent documentation for Saratoga National Historical Park and Women's Rights National Historic Park.
National Register training material:
For any questions about the documentation of park cultural resources, please contact Kelly Spradley-Kurowski at 202-354-2266 or kelly_spradley-kurowski@nps.gov.