FPO Modifies Operations in Response to COVID-19
The Park History Program/Federal Preservation Office (FPO) is announcing modifications to operations to implement the latest guidance from the White House, Centers for Disease Control & Prevention (CDC), and local and state authorities to promote social distancing. At this time, the FPO remains open, although all employees are teleworking from home in response to the COVID-19 virus and to help ensure their health and well being. FPO staff may continue to be reached by phone and email.
Park National Register Nominations continue to be reviewed for content, but will only be accepted electronically, and may not be submitted to the National Register Program until normal, in-office operations resume. As the situation continues to be reassessed, we will keep you apprised of any new developments or changes in our operations as we get more information.
We appreciate your understanding during this period. Stay healthy!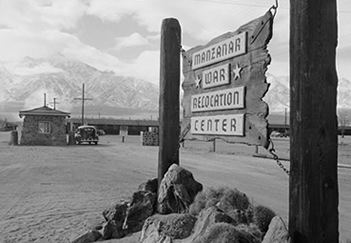 Manzanar National Historic Site in California
The Park History Program, begun in 1931, preserves and protects our nation's cultural and natural resources by conducting research on national parks, national historic landmarks, park planning and special history studies, oral histories, and interpretive and management plans. Our staff helps evaluate proposed new parks, and we support cultural resources personnel in parks, regional offices, and Washington in all matters relating to the history and mission of the Park Service.

Located in Washington and led by the chief historian, the program offers a window into the historical richness of the National Park System and the opportunities it presents for understanding who we are, where we have been, and how we as a society, might approach the future. For questions about any of the program areas below, please contact us.
Park History Program Areas
For the National Park Service oral history has long been an invaluable way to document the history of individual parks and the people and events the parks commemorate. Interviews also safeguard the collective memory and expertise of the people who have shaped the Park Service over the years.





Historic grave markers on the Chilkoot Trail,
Klondike Gold Rush National Historical Park, Alaska. 


 
As the Deputy Federal Preservation Office for the National Park Service, we manage park National Register documentation and assist parks and regional offices with Register and National Historic Landmark preparation.
The Maritime Heritage program documents and protects National Park Service and nationally significant maritime resources. It also administers the National Maritime Heritage Grant Program that provides matching funds for maritime preservation, restoration and education.
The National Park Service recognizes the value added to its conservation mission by a comprehensive understanding of the agency's history. The origins and development of our parks and programs tell their own story about how Americans have identified, managed, and interpreted special places across the country.